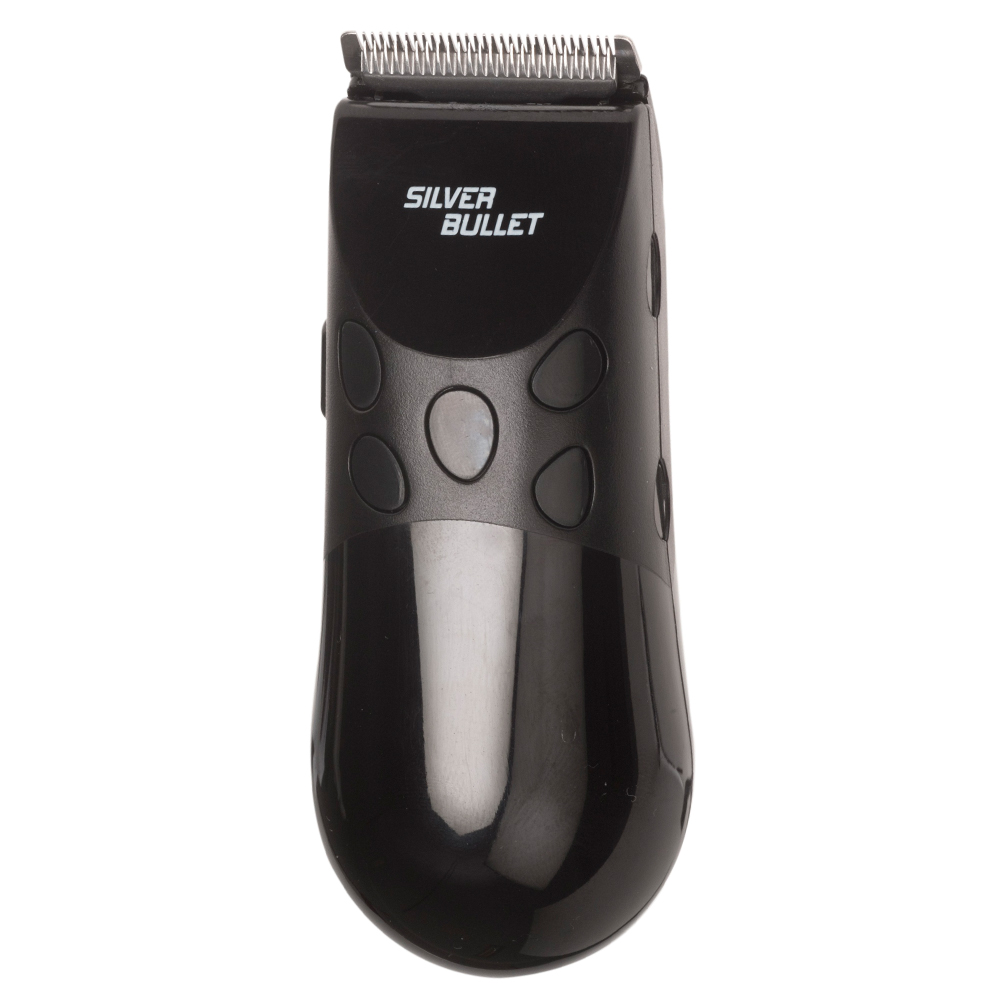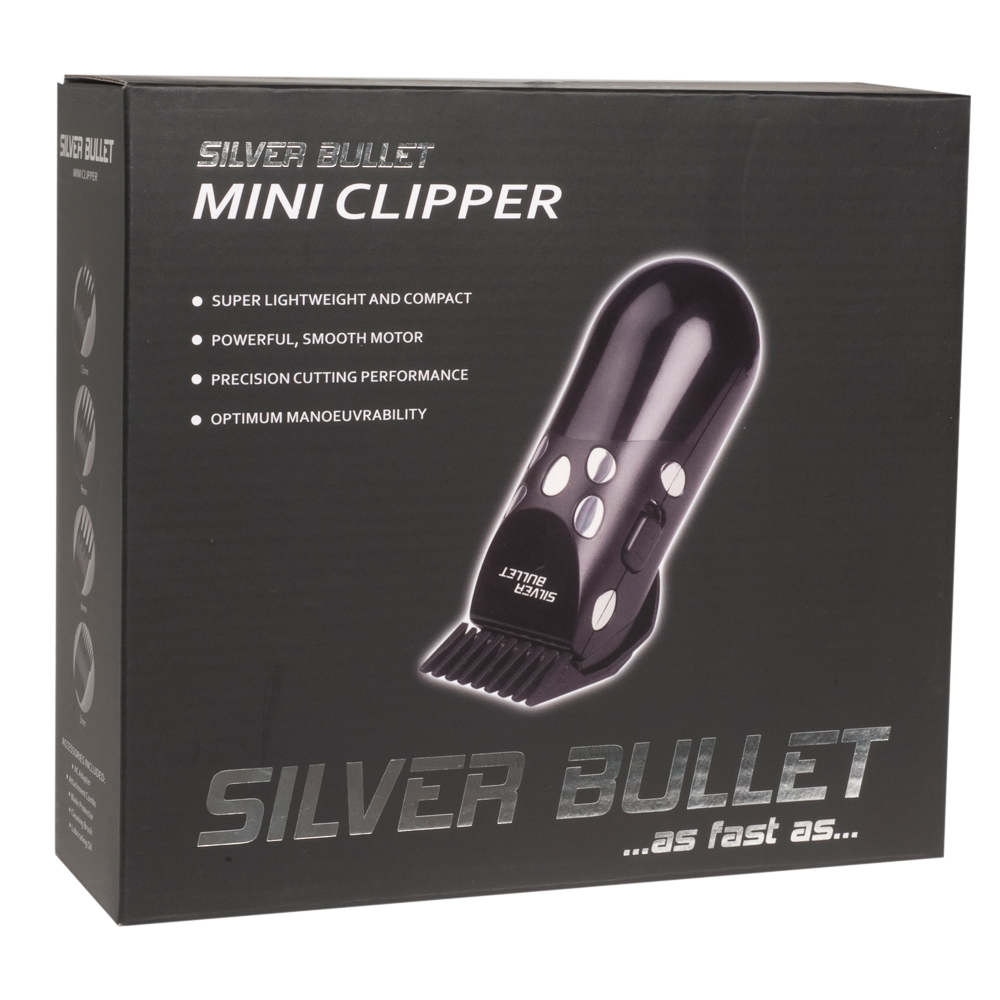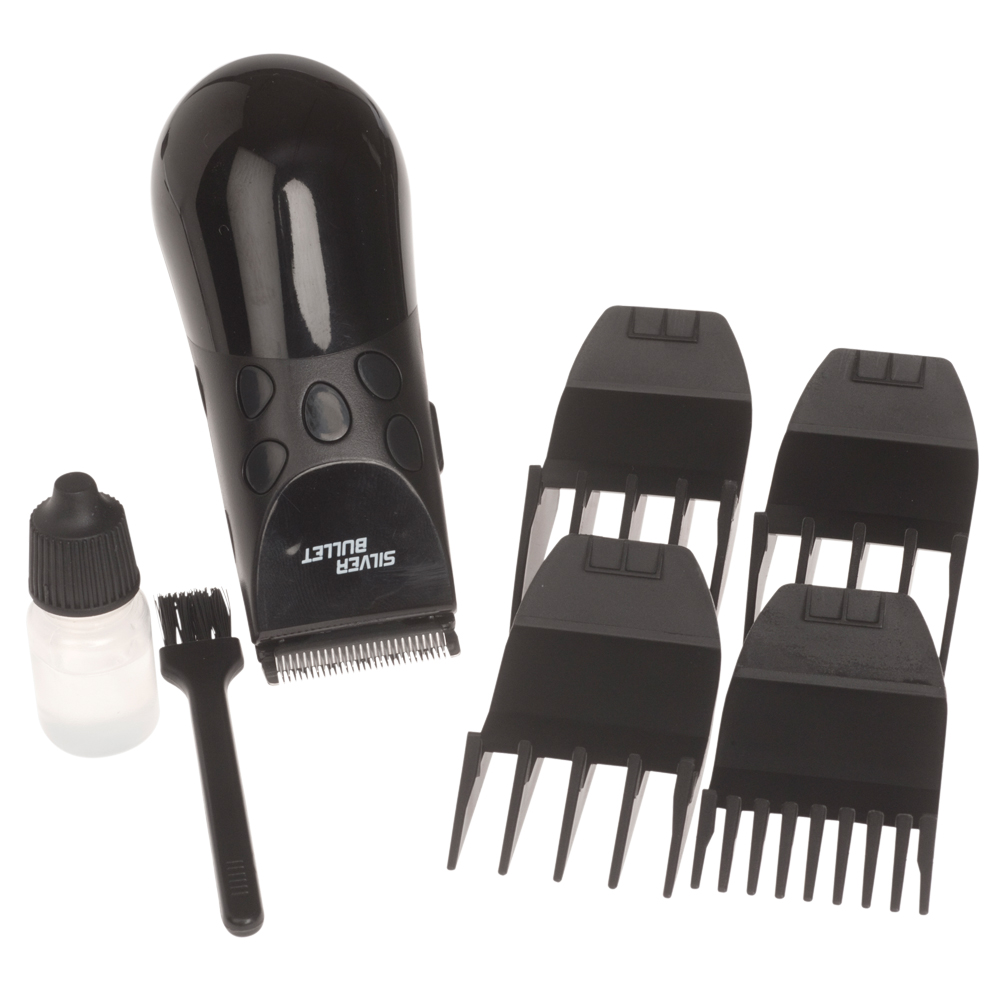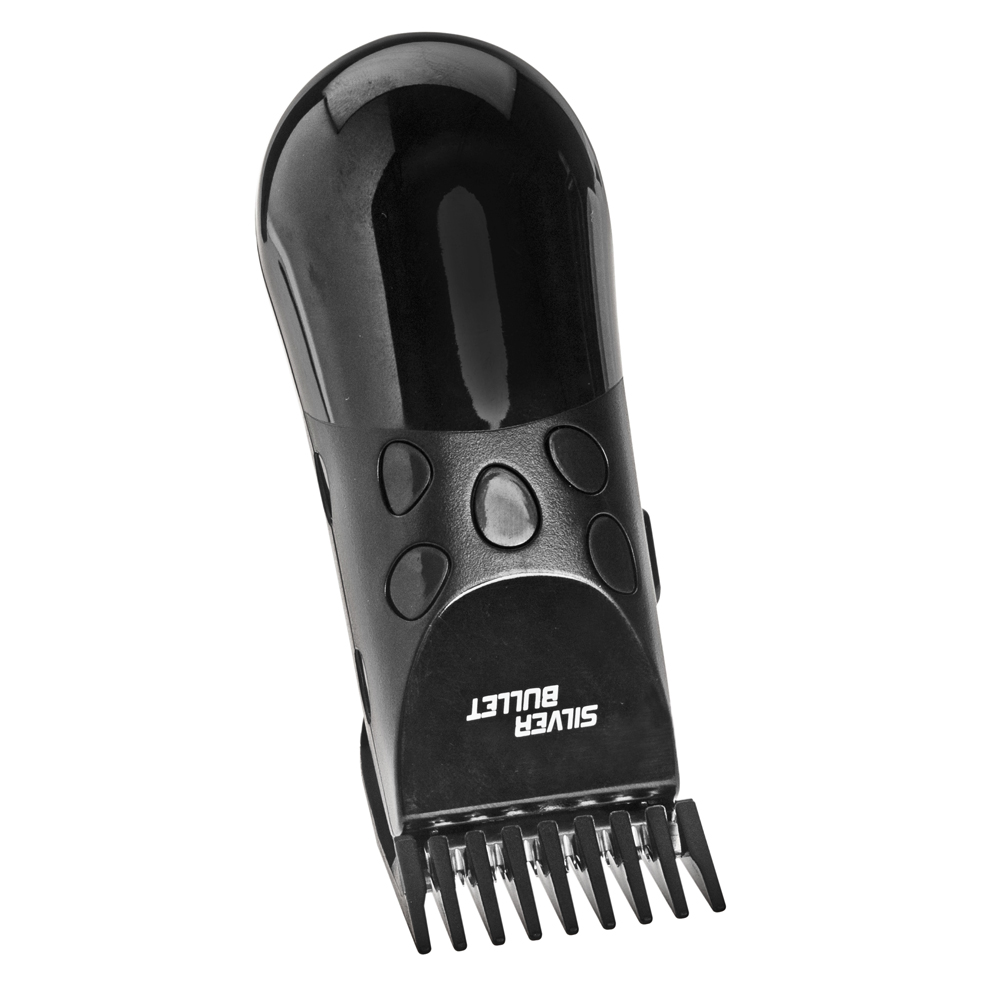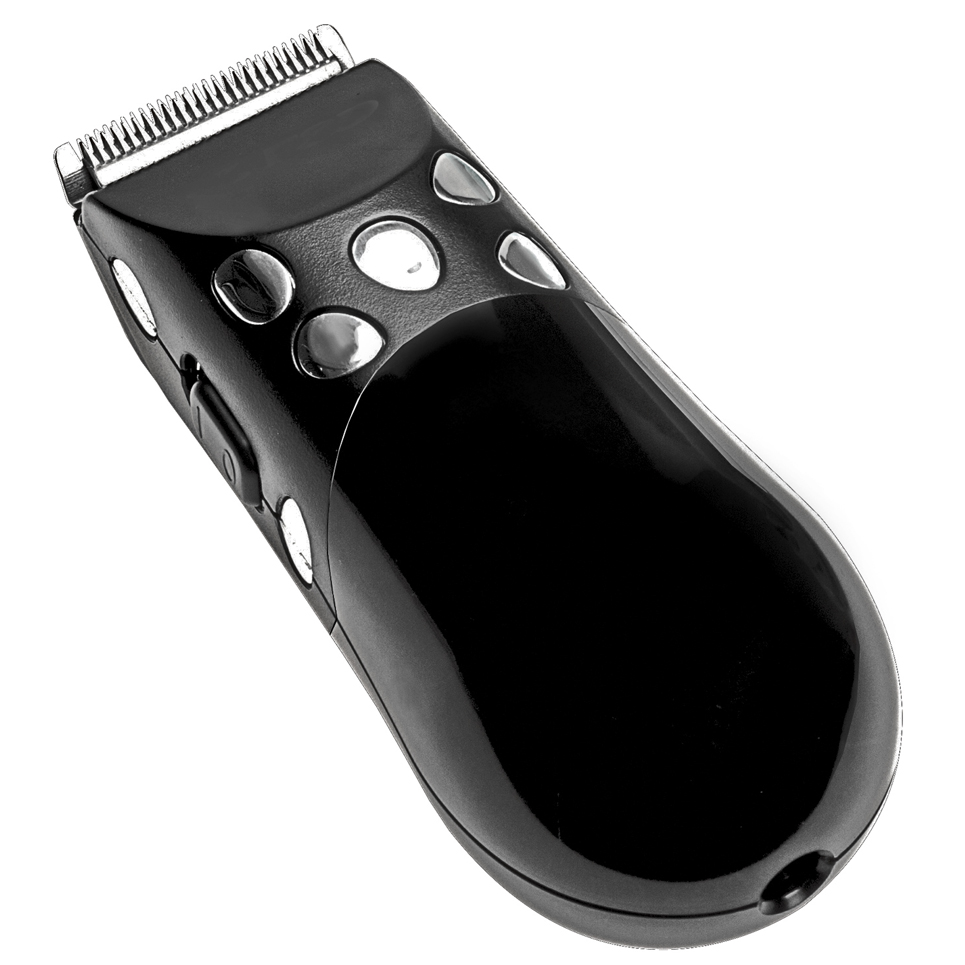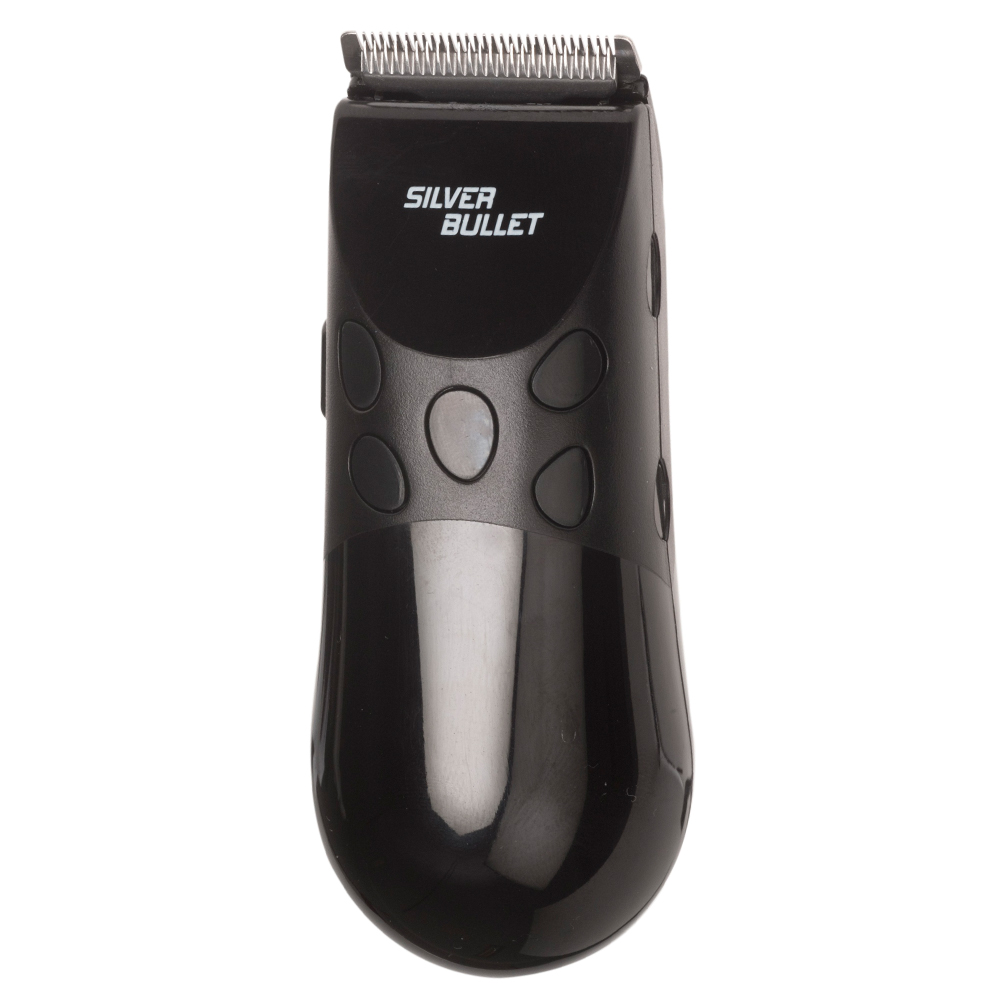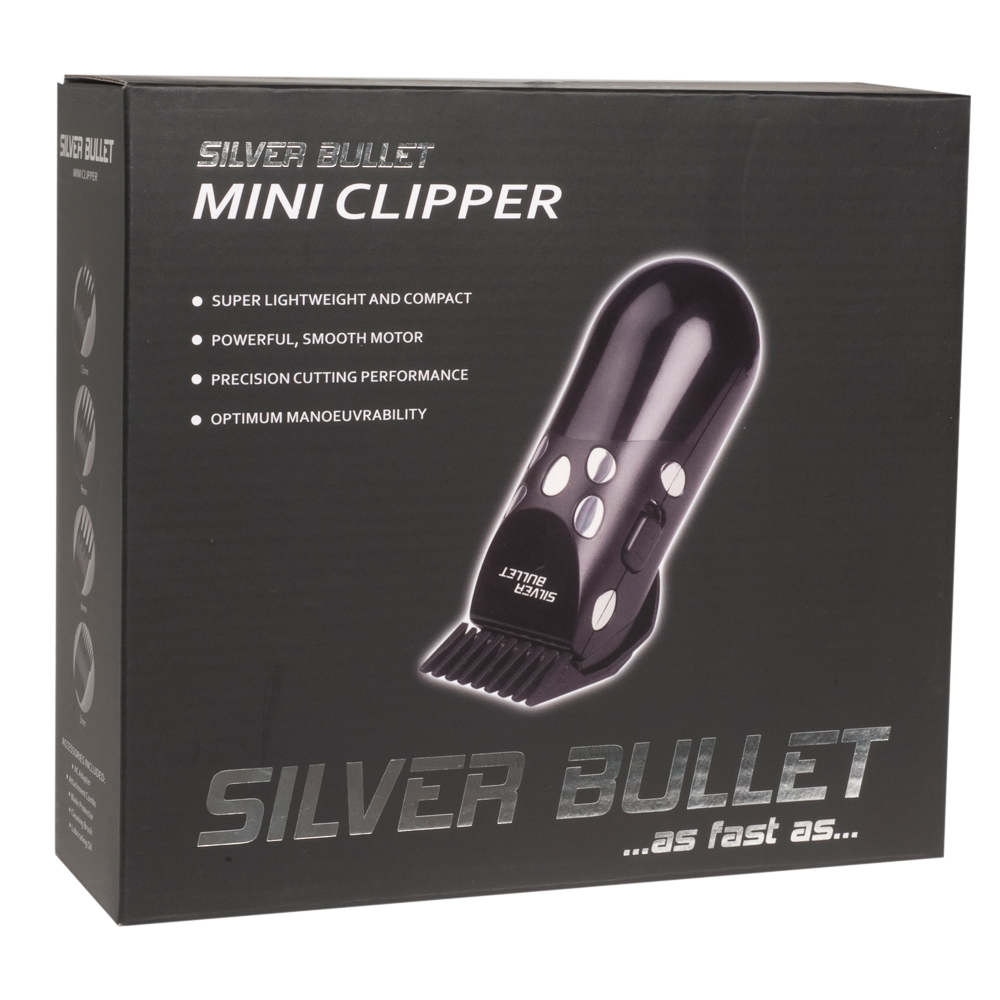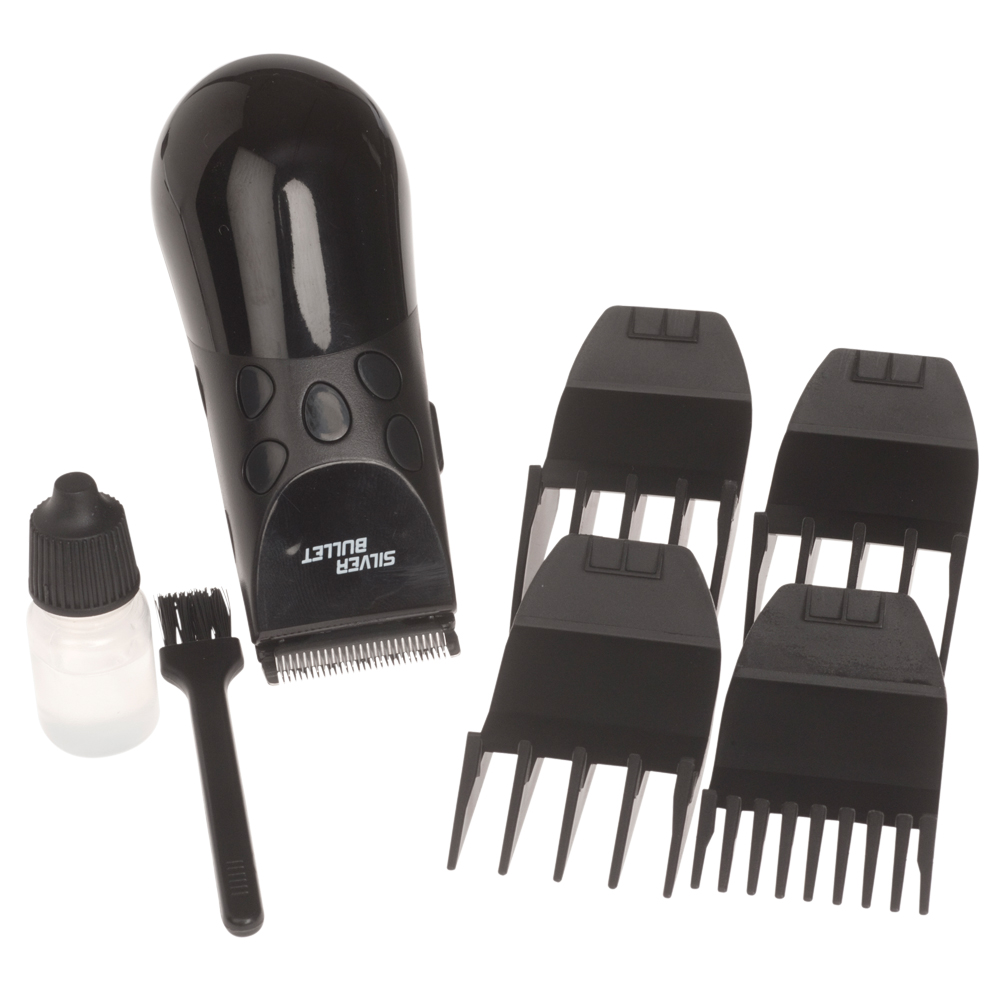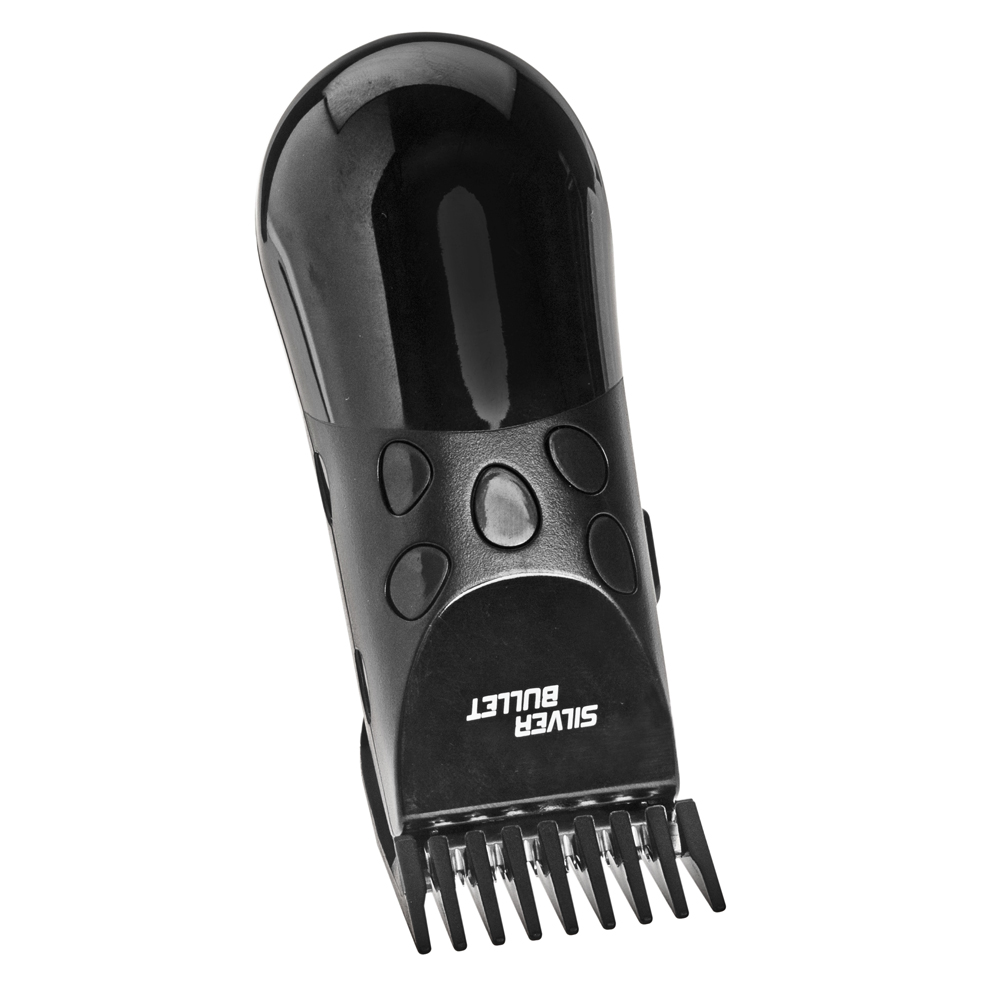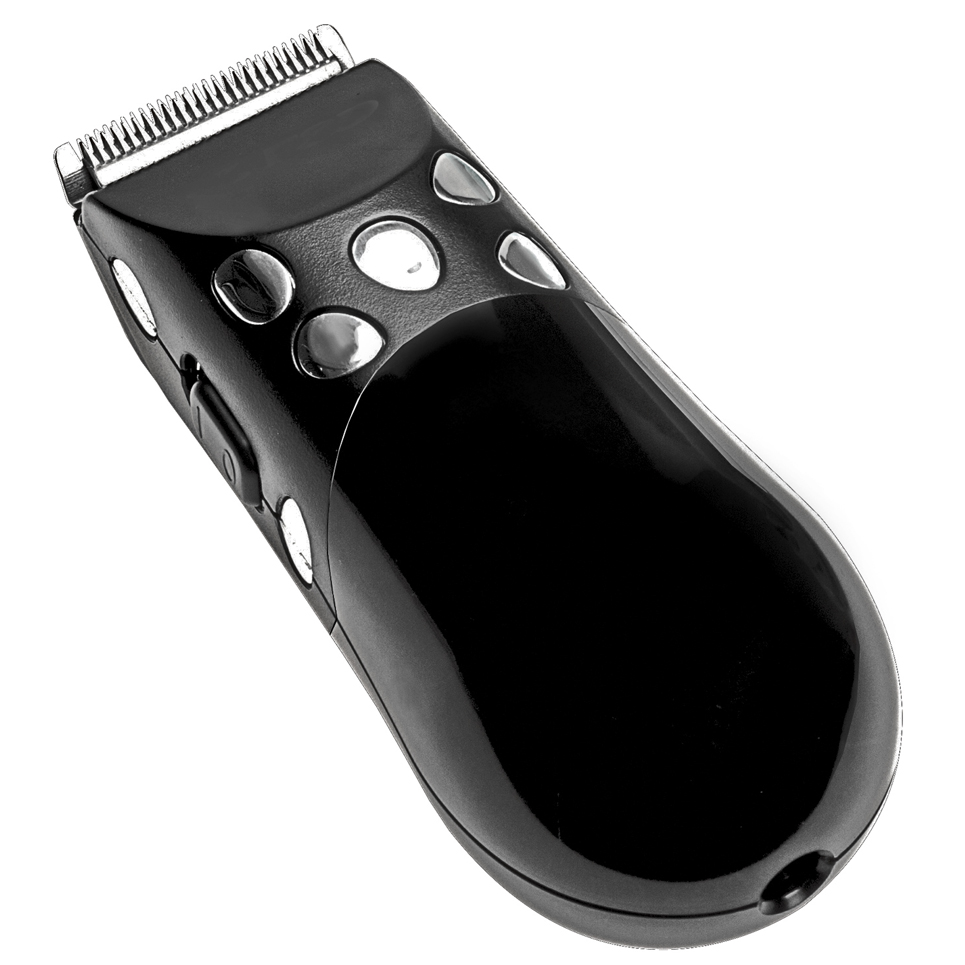 Silver Bullet Mini Hair Clipper
Ideal for Travel
The Silver Bullet Mini Hair Clipper is the ultimate in compact clippers with plenty of grunt. The powerful, smooth motor ensures precision cutting performance every time. The compact size offers optimum manoeuvrability which is ideal for trimming sideburns, necks, moustaches and beards. The comfortable, smooth handle and classic design fits snugly into the palm of your hand.
Compact size offers optimum maneuverability
Ideal for trimming sideburns, necks, moustaches and beard
Super lightweight and compact
Powerful, smooth motor
Ac adapter cord
Dual voltage for worldwide use
Includes: 12mm, 9mm, 6mm, 3mm attachment combs, cleaning brush and blade oil
Cutting with Attachment Combs: The clipper can be operated with or without the included attachment combs, #1 (3mm), #2 (6mm), #3 (9mm), #4 (12mm).  Attaching/Removing the Attachment Combs: Place the attachment comb onto the cutting edge of the cutting edge set and press down until it clicks into position. The attachment can easily be removed by lifting the lower end upwards. Cleaning and Care: After each use, remove cut hairs from the cutting set using the cleaning brush. For long-lasting performance, it is important to oil the cutting set frequently. Only use the included oil, or specialised hair clipper and trimmer oil.
1 year manufacturer's warranty
Guaranteed product authenticity
Secure online payments
Free delivery over $75, Australia-wide
Click and Collect option available in Sydney, Melbourne, Brisbane and Perth
Prices always at recommended retail price. We don't inflate our RRPs to make discounts look bigger
Have a question about the Silver Bullet Mini Hair Clipper? Contact us directly via 1800 251 215 or visit our Contact or FAQs pages.
#SilverBulletClipper Feed