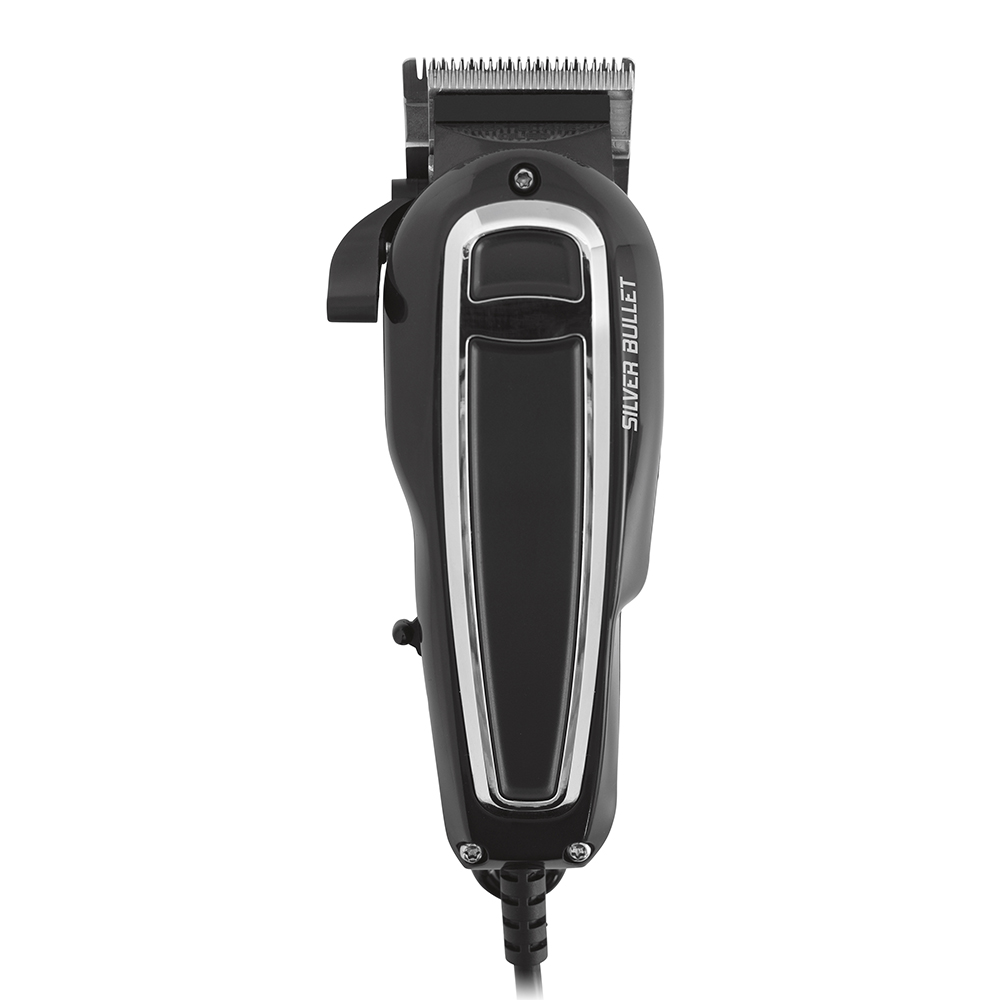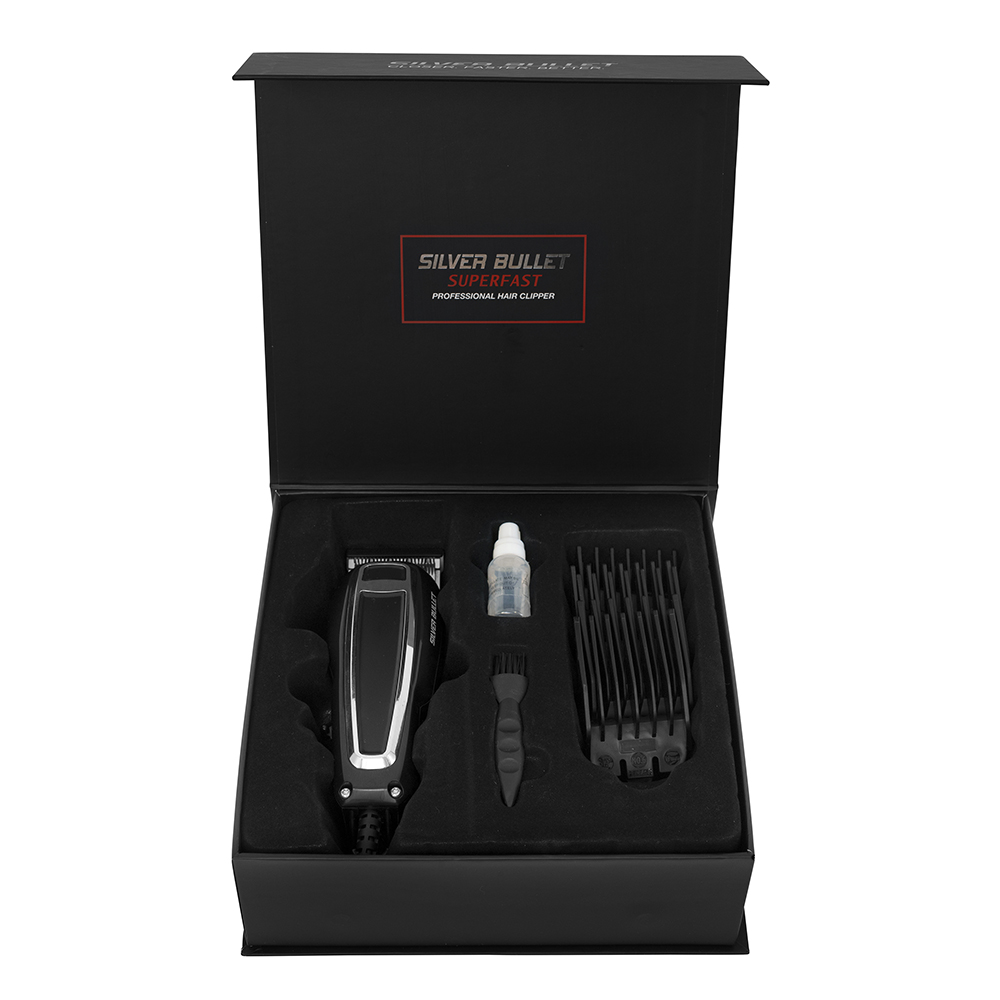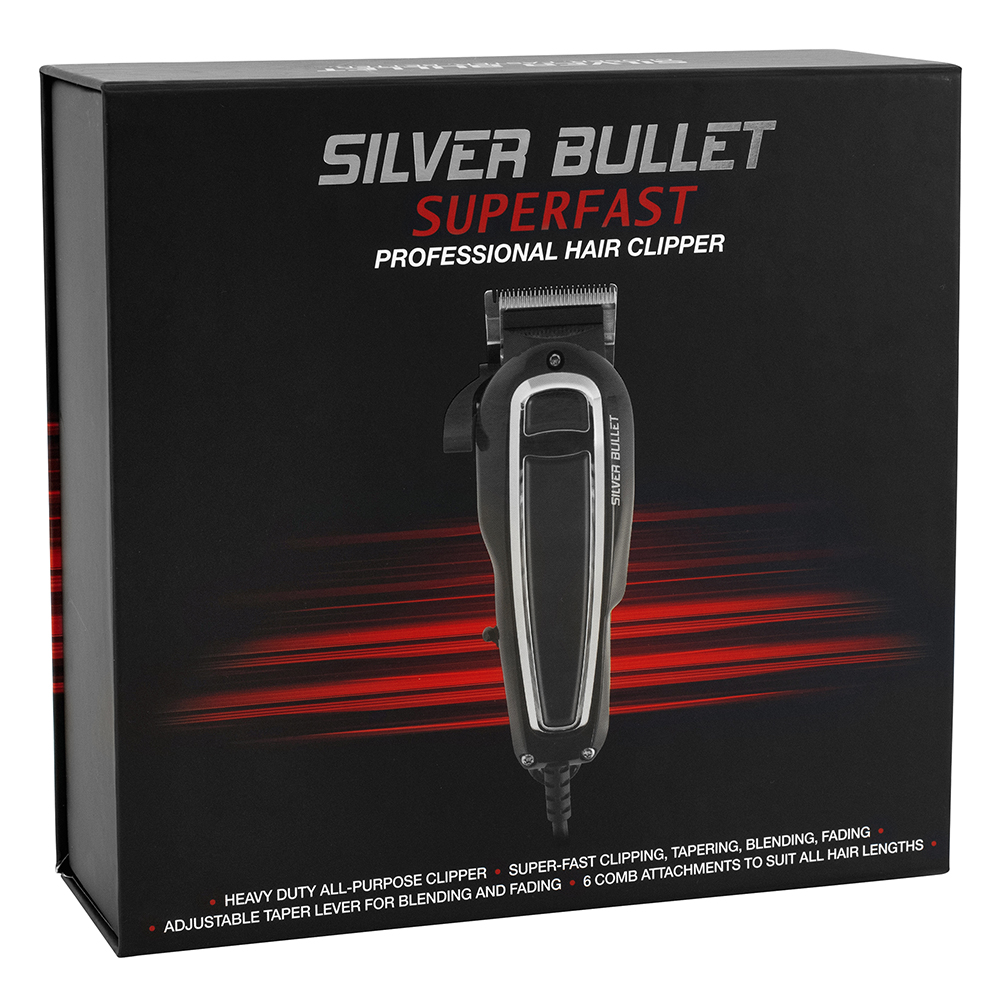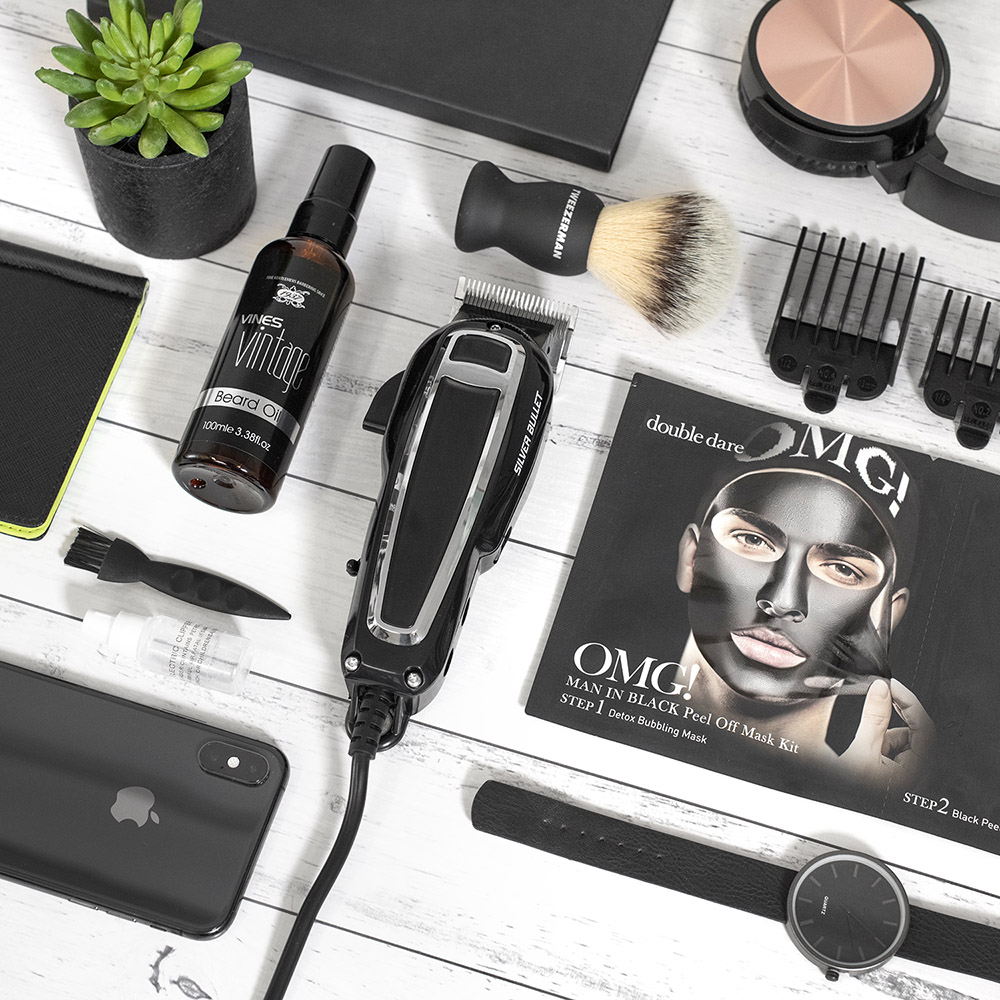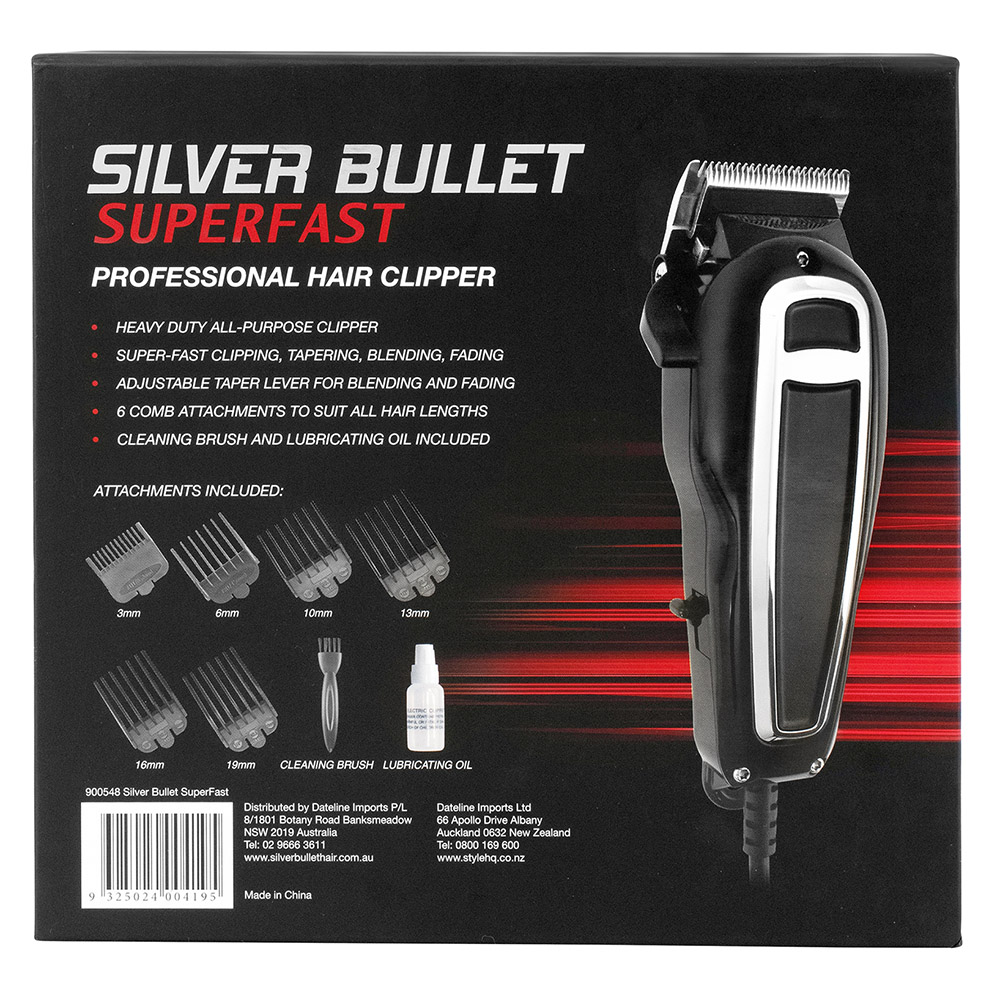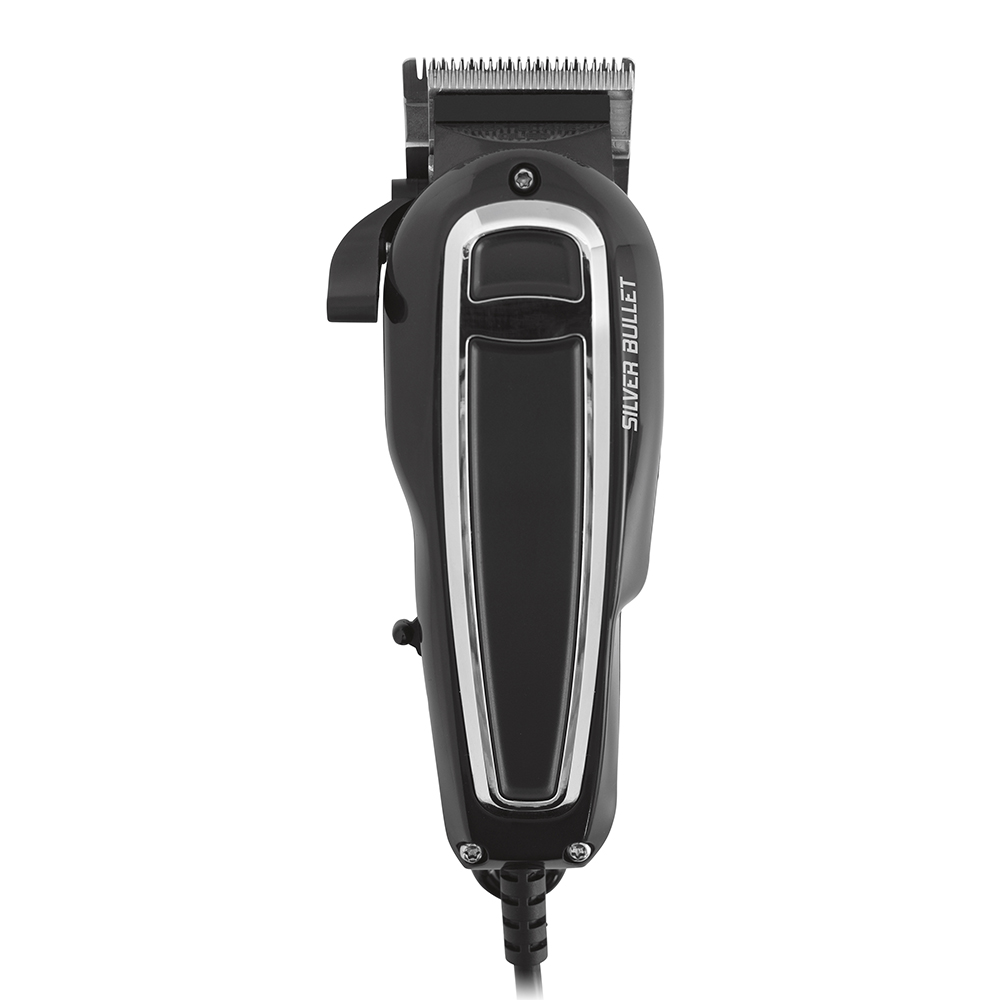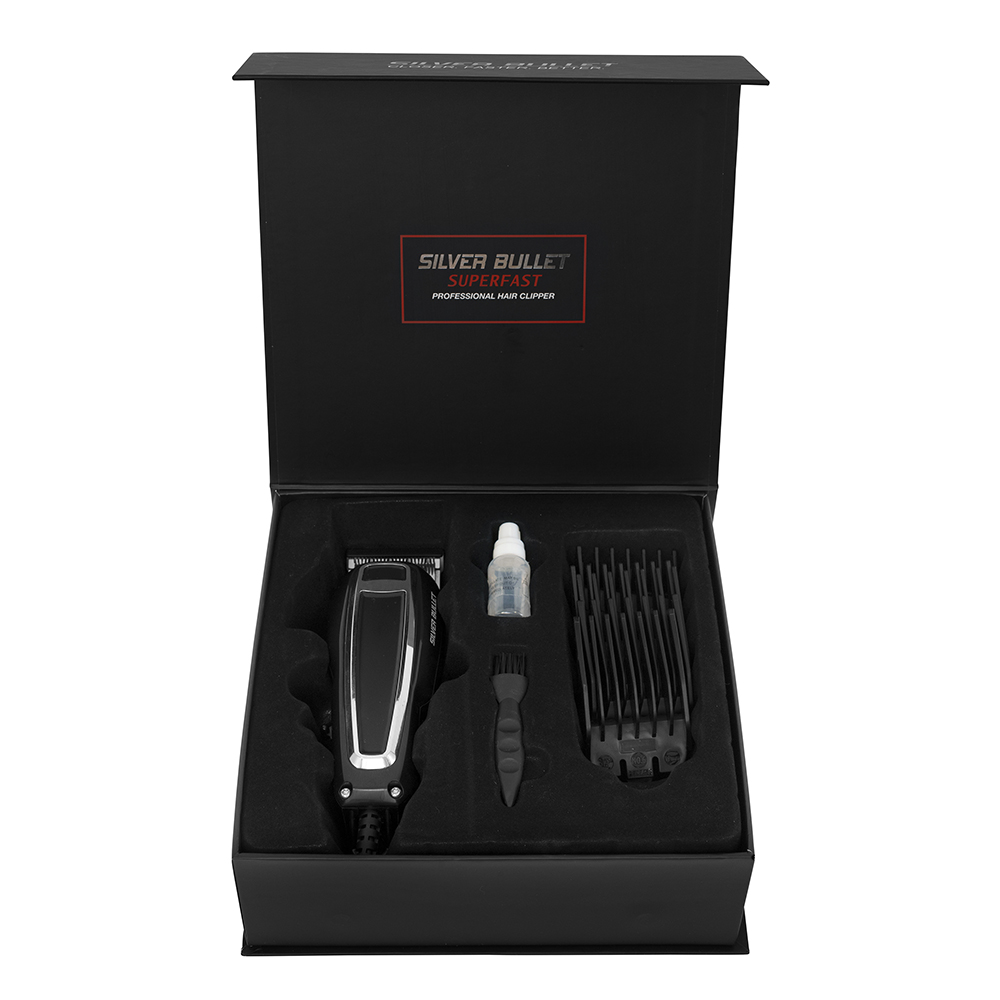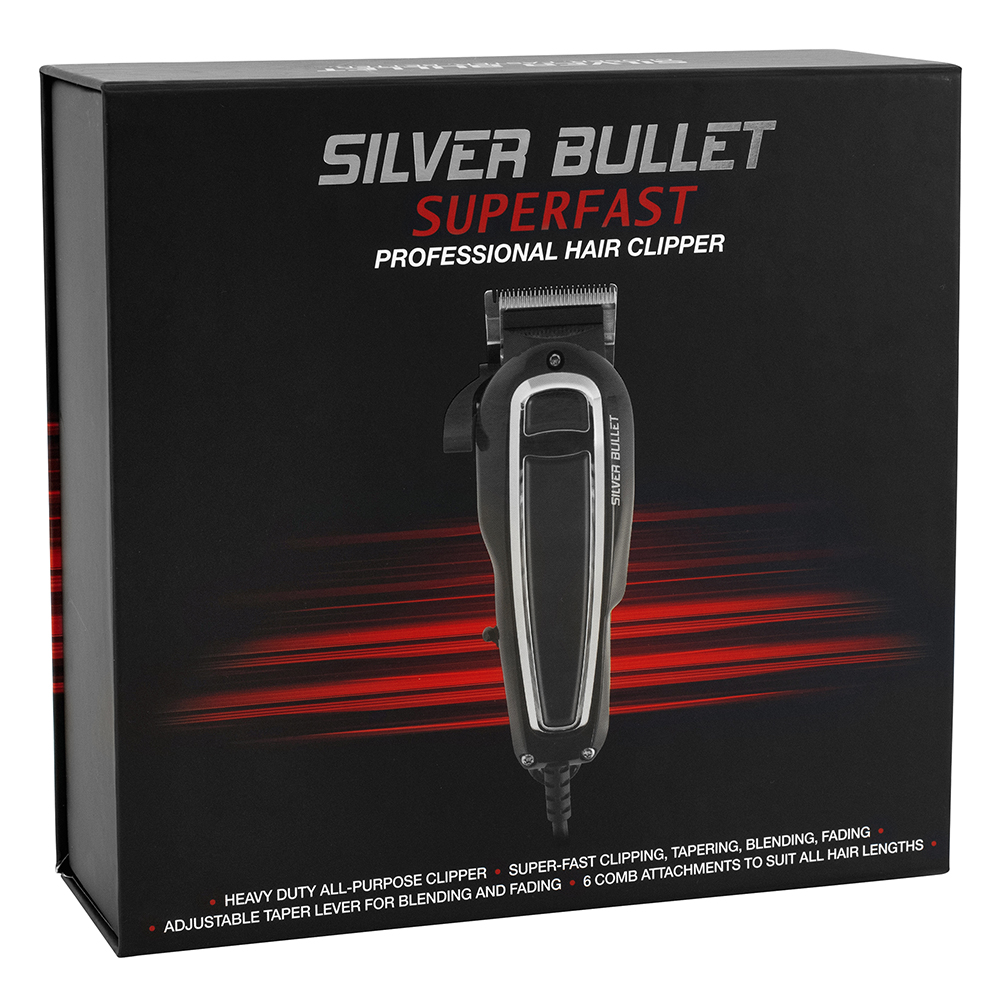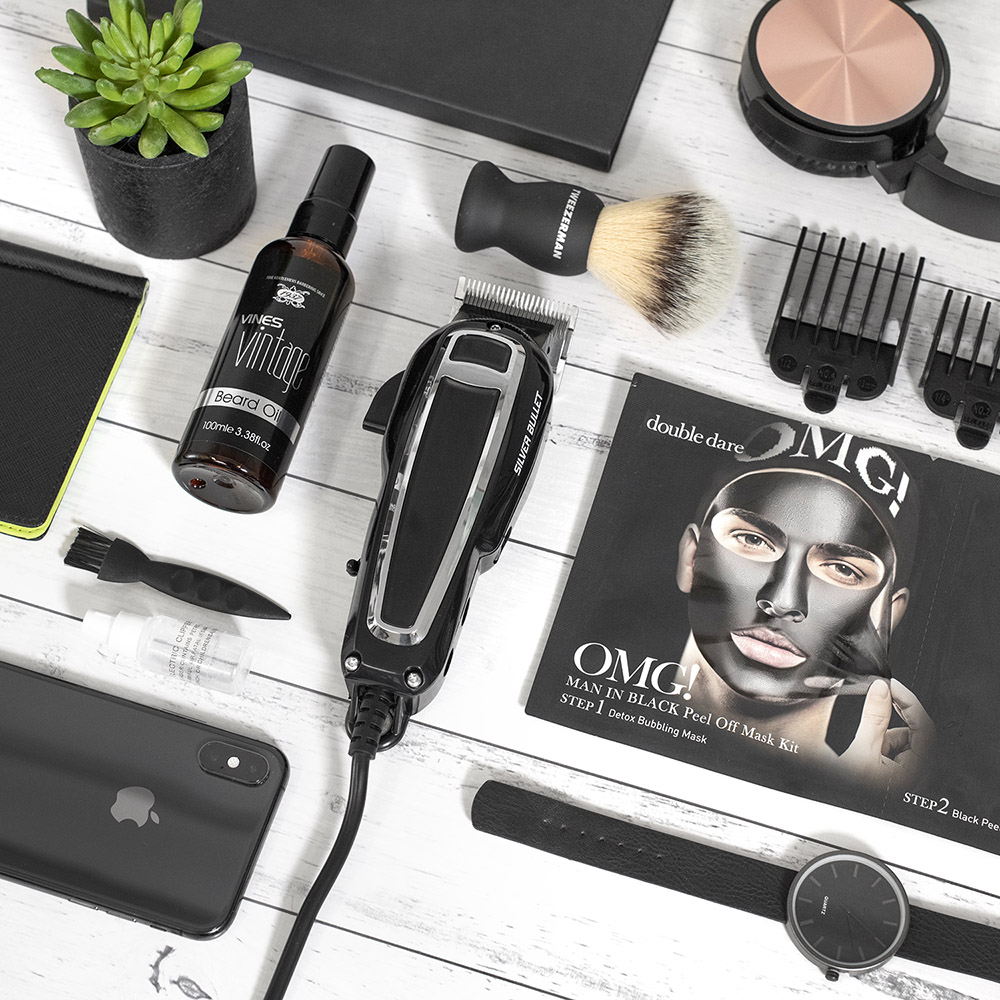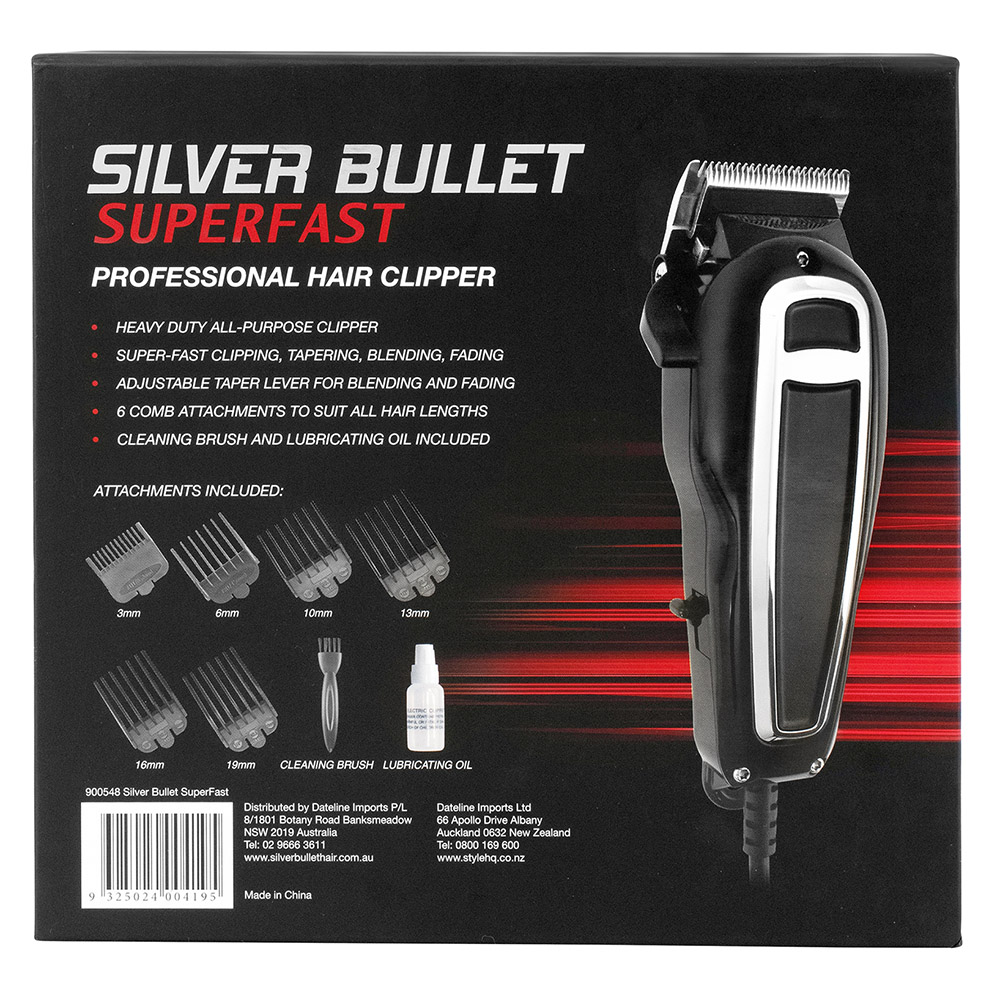 Silver Bullet SuperFast Hair Clipper
Smooth Rider
Closer. Faster. Better. That's the Silver Bullet Superfast Hair Clipper motto. This super-fast, compact taper clipper features incredible speed, thanks to a powerful magnetic motor with extremely fast blade speed.
Silver Bullet Superfast Hair Clipper is the epitome of dependability: this all-purpose, heavy duty yet compact clipper is designed for outstanding reliability and durability. All hair types are tackled with effortless ease, including thick hair or bulk removal. Adjustable taper lever allows for seamlessly super-fast blending and fading. Easy to clean, rust-resistant blade.
Super-fast, professional clipper
Closer, faster, better
Heavy duty, all-purpose yet compact
Super-fast clipping, tapering, blending and fading
Adjustable taper lever for blending and fading
6 comb attachments for all hair lengths: 3mm, 6mm, 10mm, 13mm, 16mm, 19mm
Rust-resistant blade is easy to clean
Cleaning brush and lubricating oil included
2 year warranty
Oil blades before first usage
Switch power on at the outlet
The clipper can be operated with or without attachment combs, 3mm, 6mm, 10mm, 13mm, 19mm
When attaching clipper combs, place the attachment comb onto the cutting edge of the cutting edge set and press down until it clicks into position
The attachment can easily be removed by lifting the hook upwards
After use, remove cut hairs from the cutting set using the cleaning brush
For long-lasting performance, it is important to oil the cutting set frequently
IMPORTANT: Always oil the blades before using to optimise performance.
2 year manufacturer's warranty
Guaranteed product authenticity
Secure online payments
Free delivery over $75, Australia-wide
Click and Collect option available in Sydney and Perth
Prices always at recommended retail price. We don't inflate our RRPs to make discounts look bigger
Have a question about the Silver Bullet SuperFast Clipper? Contact us directly via 1800 251 215 or visit our Contact or FAQs pages.
#SilverBulletClipper Feed