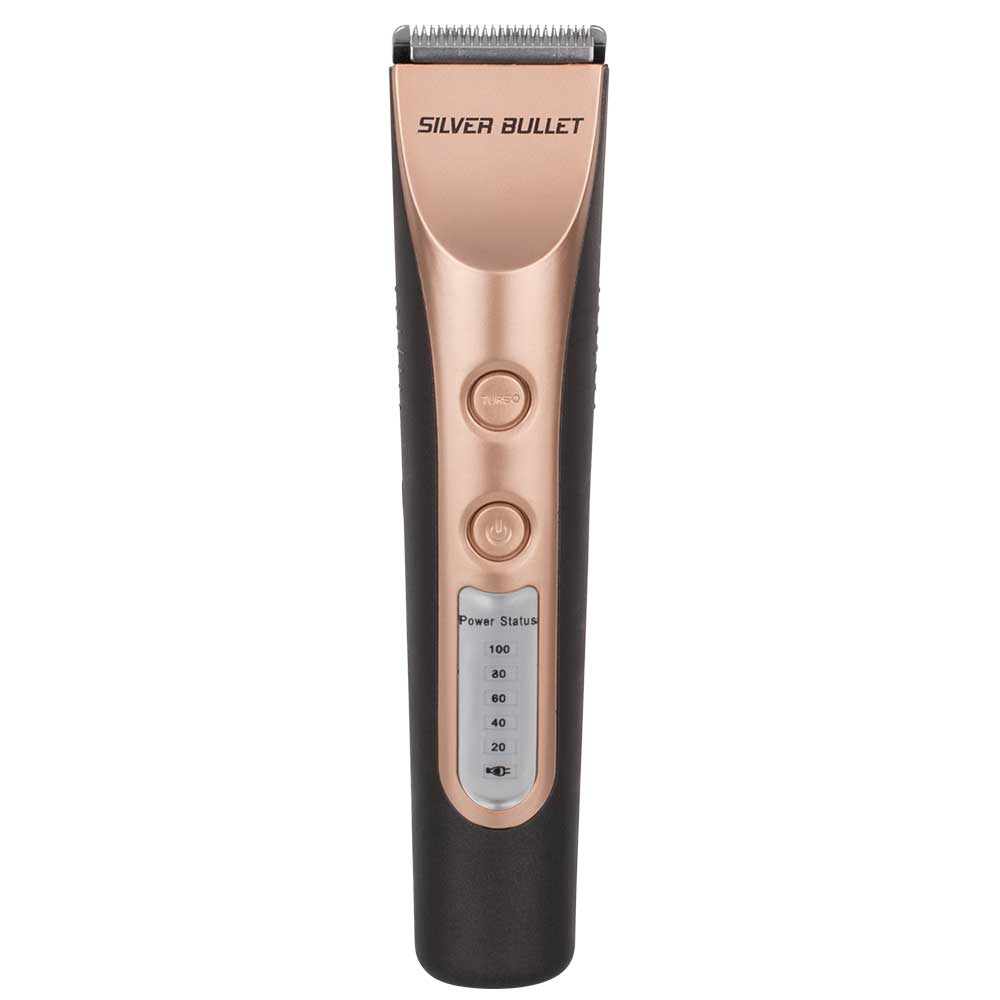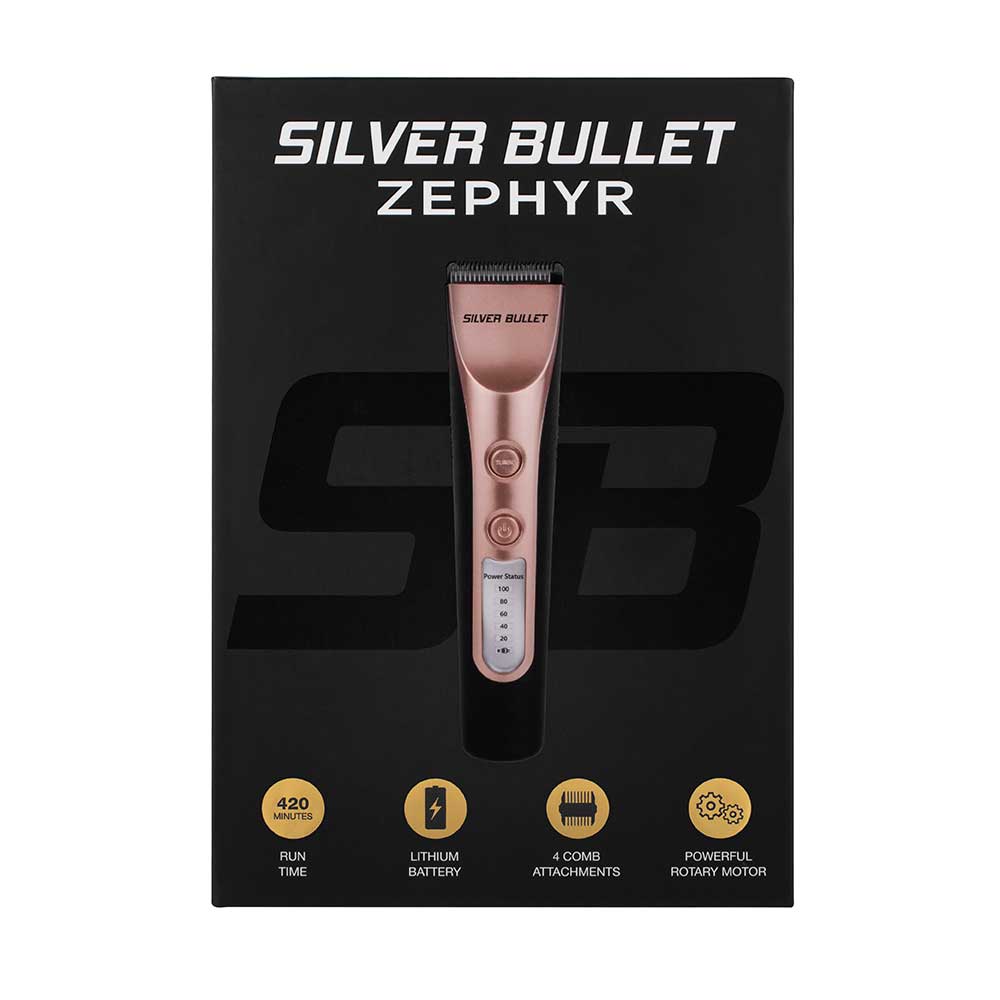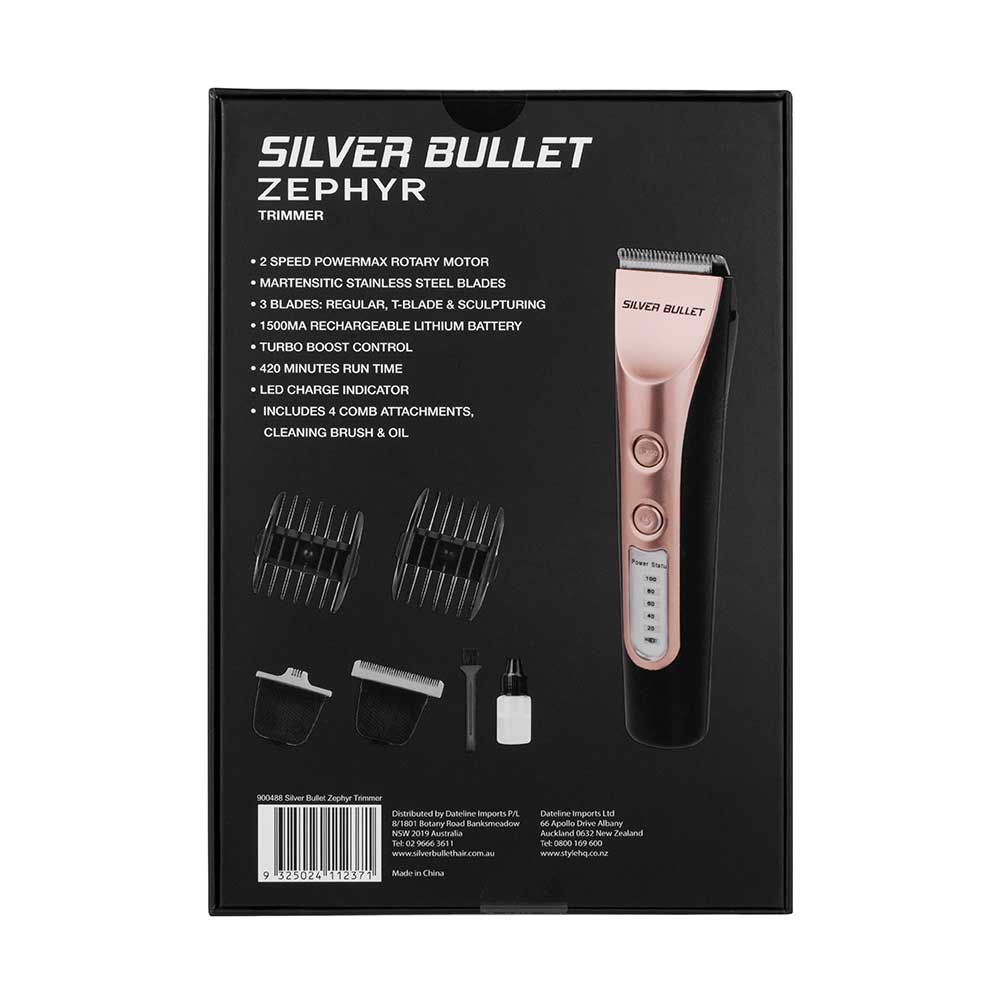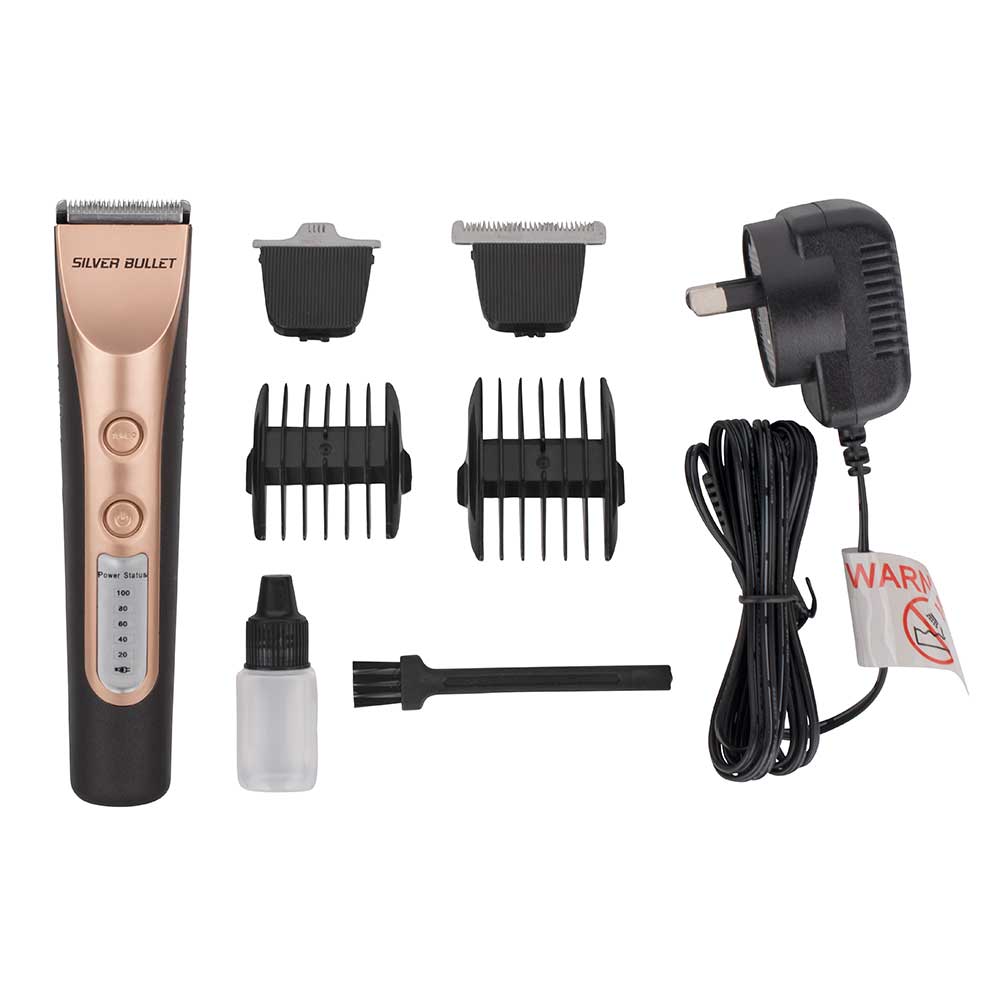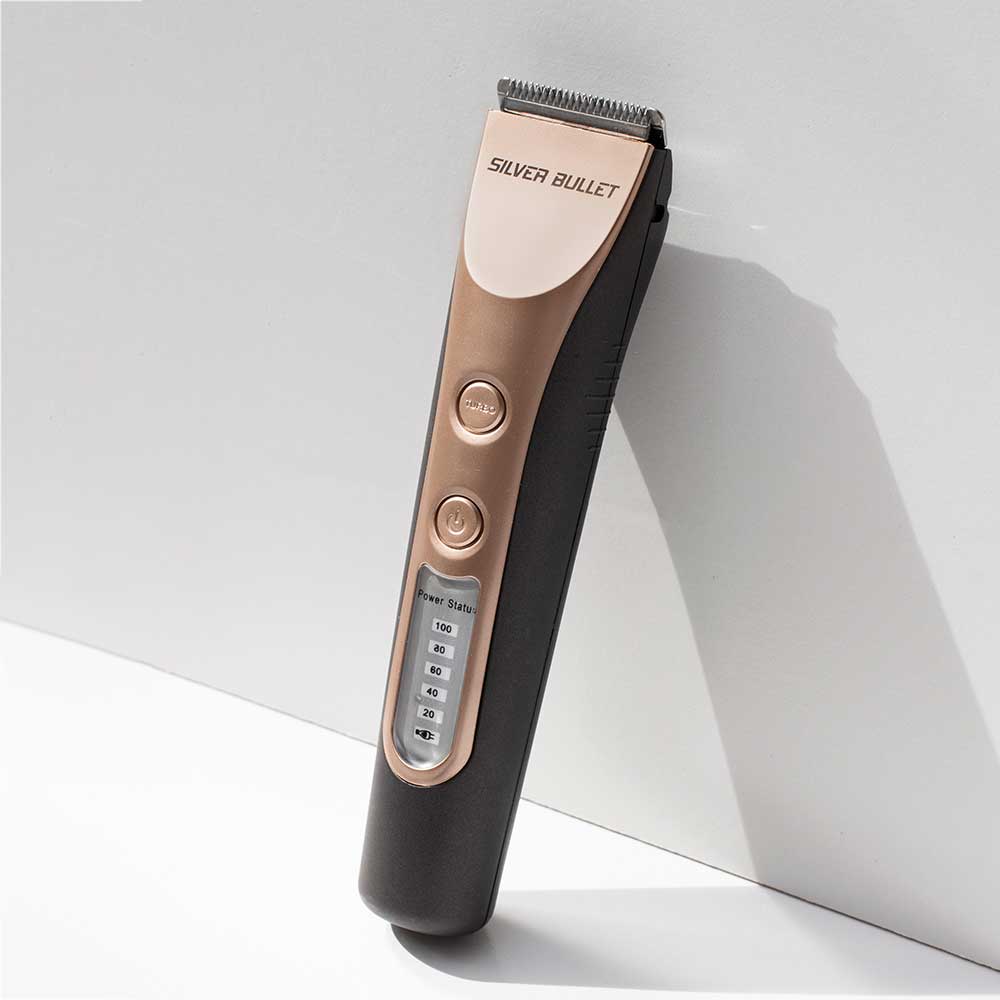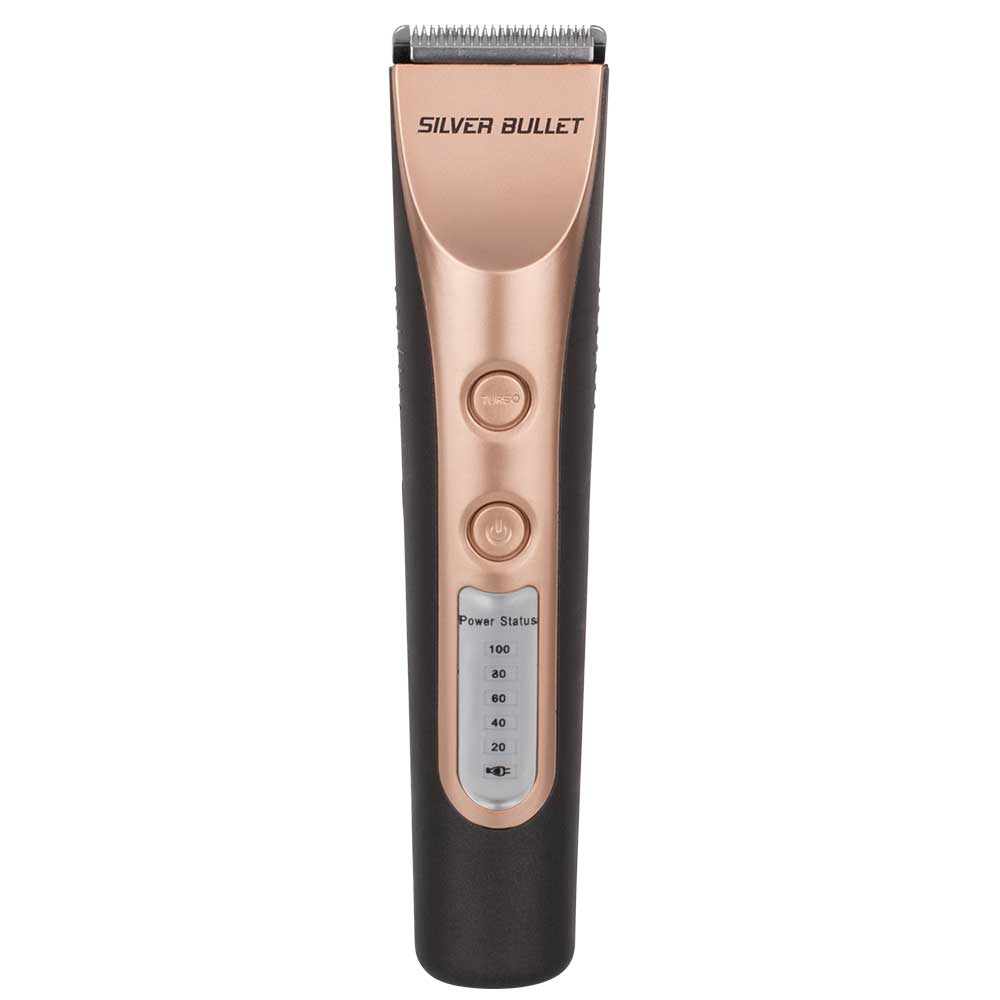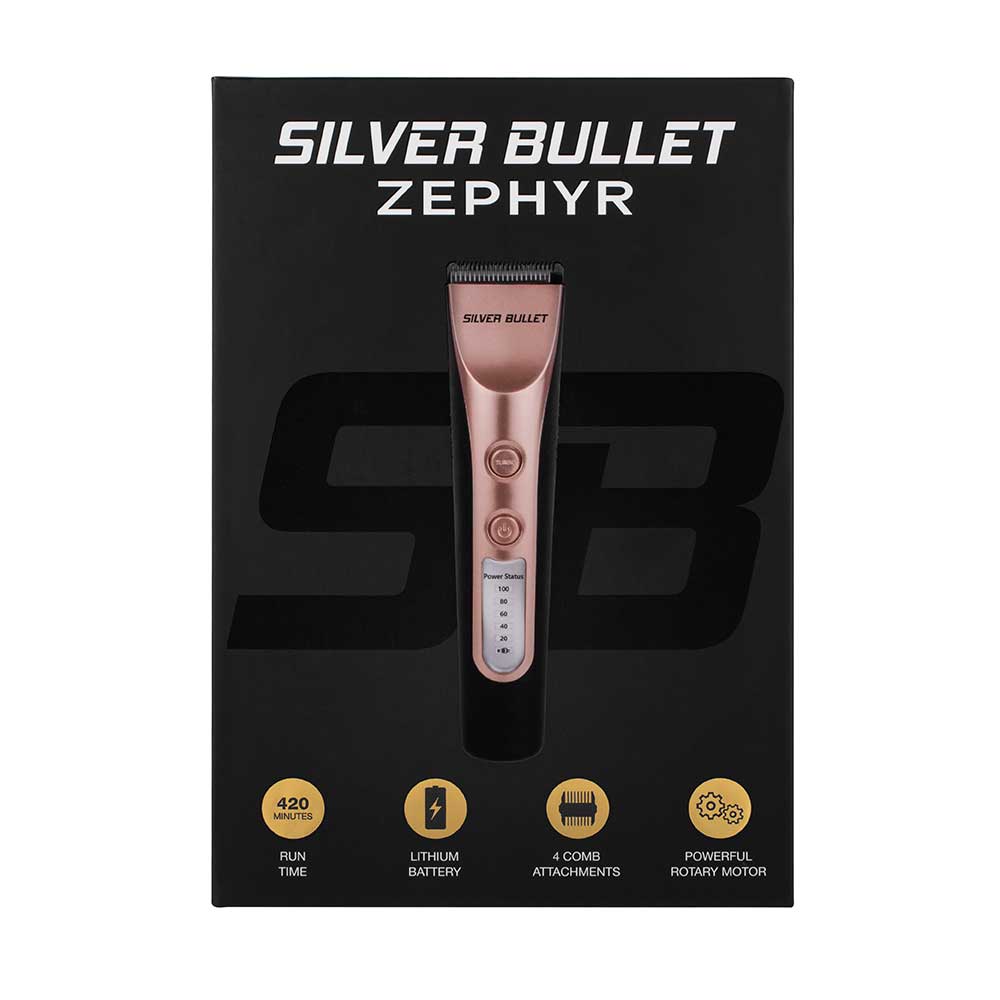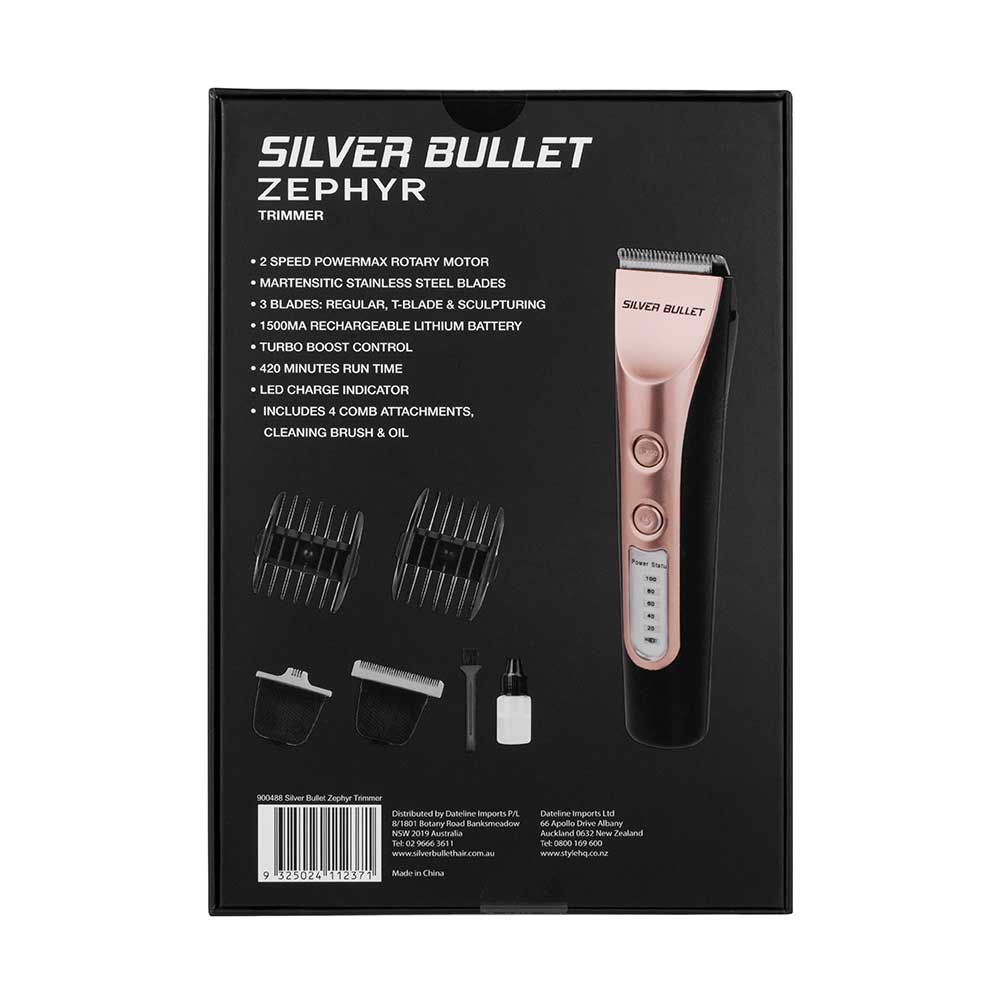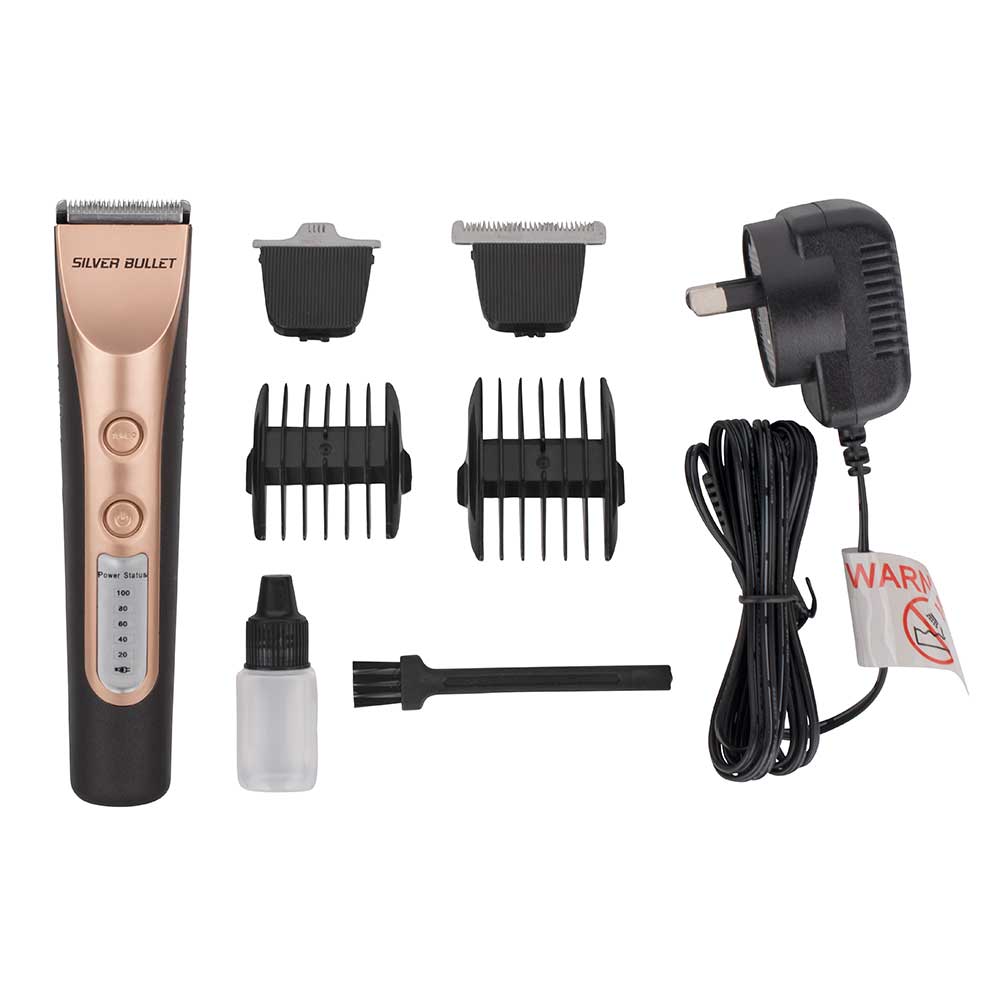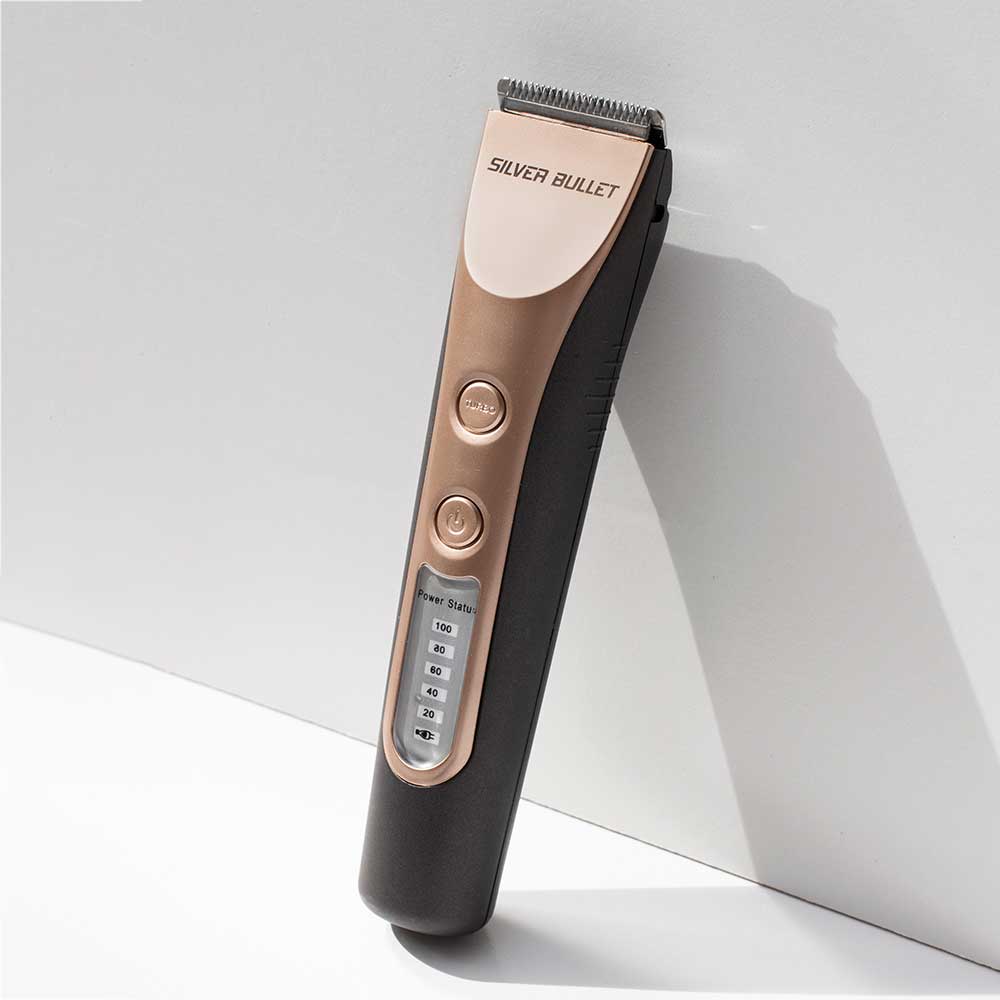 Silver Bullet Zephyr Hair Trimmer
Unbelievable Runtime
The unbelievably long-lasting trimmer. Always ready when you are, Silver Bullet Zephyr Hair Trimmer features an incredible 420 minutes cordless runtime, thanks to an ingenious 1500ma rechargeable lithium battery. Silver Bullet Zephyr Hair Trimmer is all about long-lasting power, speed and outstanding precision.
2 speed PowerMax rotary motor powers faster trimming, plus there's turbo boost control. Martensitic stainless steel blades smoothly, efficiently cut hair. Even better, Silver Bullet Zephyr Hair Trimmer includes 3 blades: regular, T-blade and sculpturing. In stylish rose gold and black, this is the ultimate trimmer for cordless convenience.
Closer, faster, better cord/cordless trimmer
Incredible 420 minutes cordless runtime
1500ma rechargeable lithium battery
Martensitic stainless steel blades
Includes 3 blades: regular, T-blade and sculpturing
Turbo boost control
LED charge indicator
Includes 4 comb attachments
Includes cleaning brush and oil
Two year warranty
Before the equipment is used for the first time, it should be charged for 3 hours.
Plug the power cord directly into unit. Make sure clipper is switched OFF whilst charging.
During charging, the charge indicator is illuminated. The charge indicator will begin to blink when almost fully charged and may shut off when fully charged.
Switch the equipment on using the ON/OFF switch and, after use, switch it off again.
IMPORTANT: Always oil the blades before using to optimise performance.
2-year manufacturer's warranty
Guaranteed product authenticity
Secure online payments
Free delivery over $75, Australia-wide
Click and Collect option available in Sydney and Perth
Prices always at recommended retail price. We don't inflate our RRPs to make discounts look bigger
Have a question about the Silver Bullet Zephyr Hair Trimmer? Contact us directly via 1800 251 215 or visit our Contact or FAQs pages.
#SilverBulletTrimmer Feed