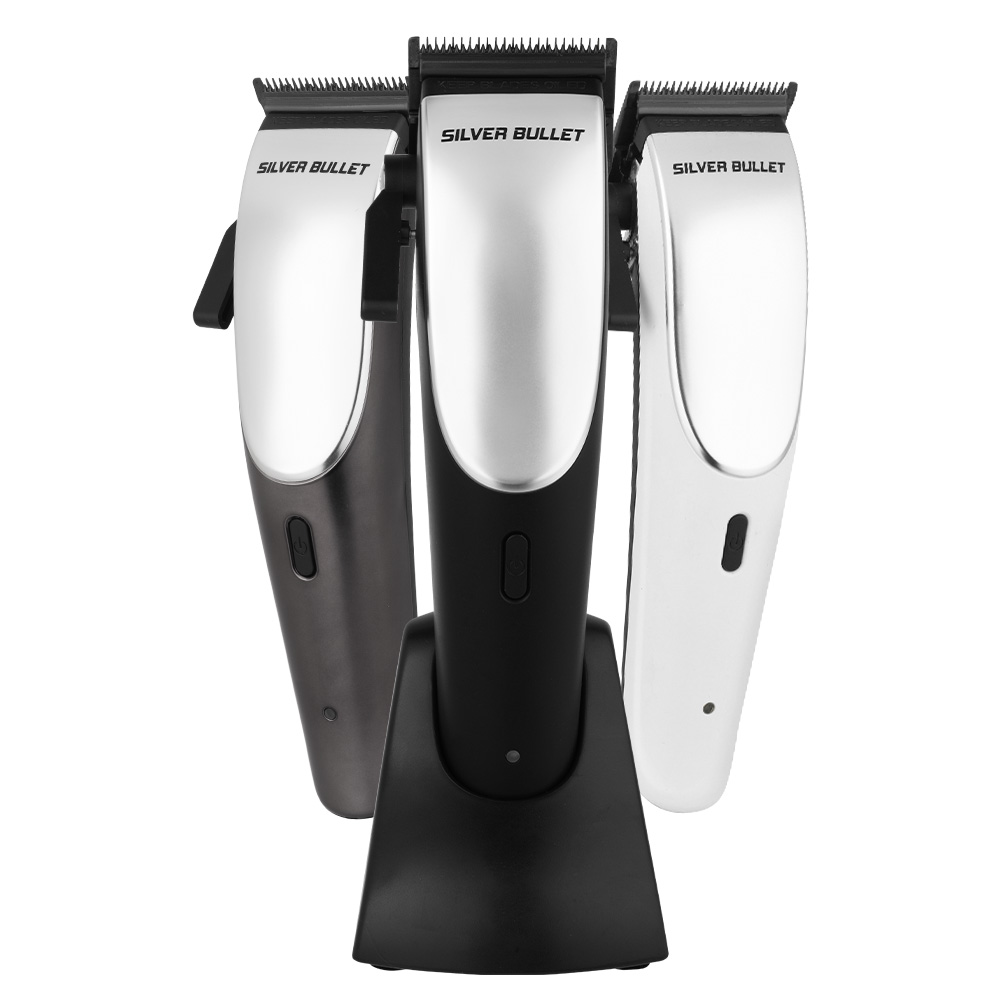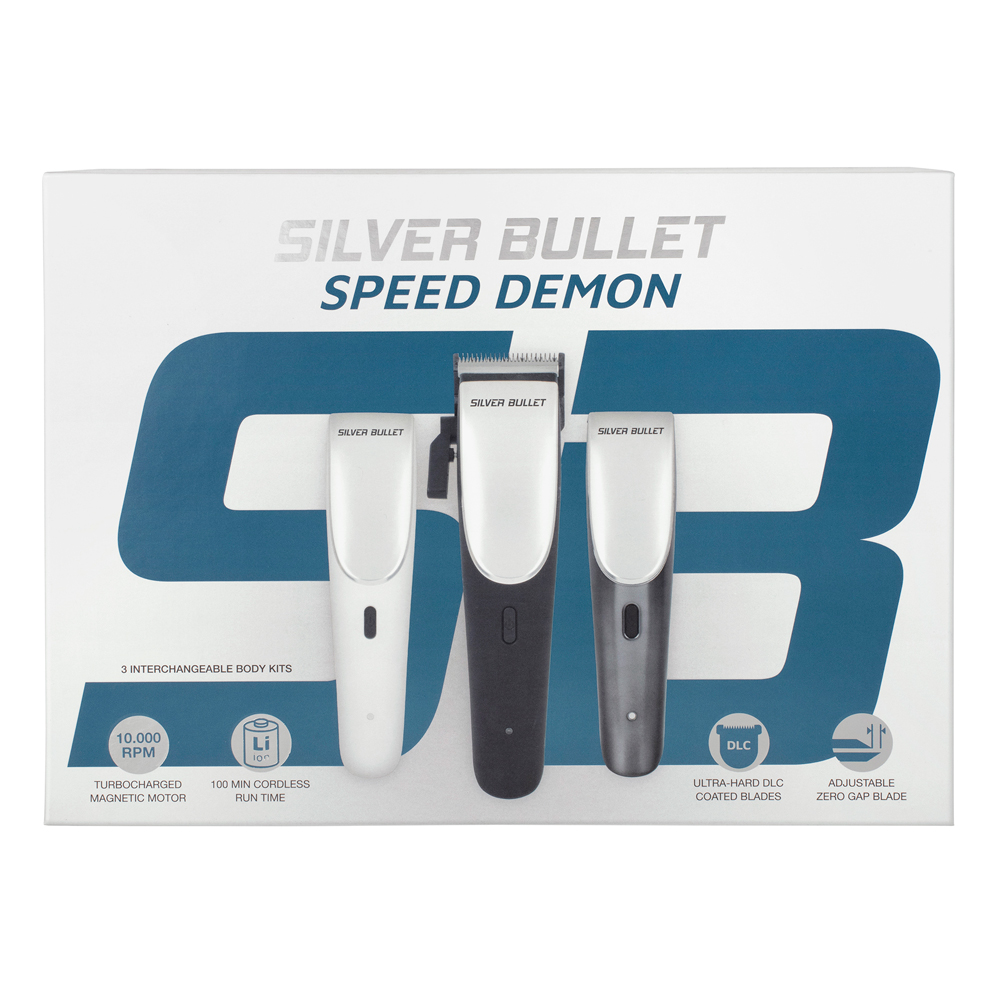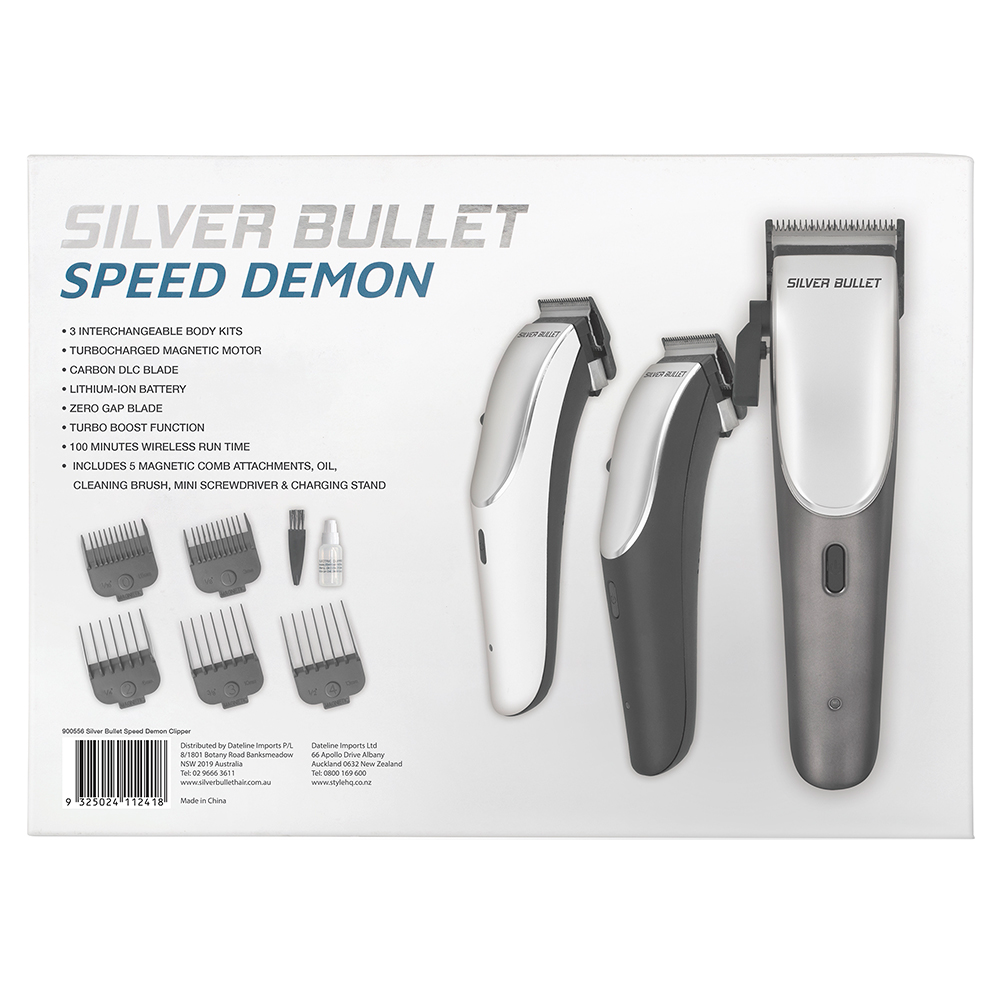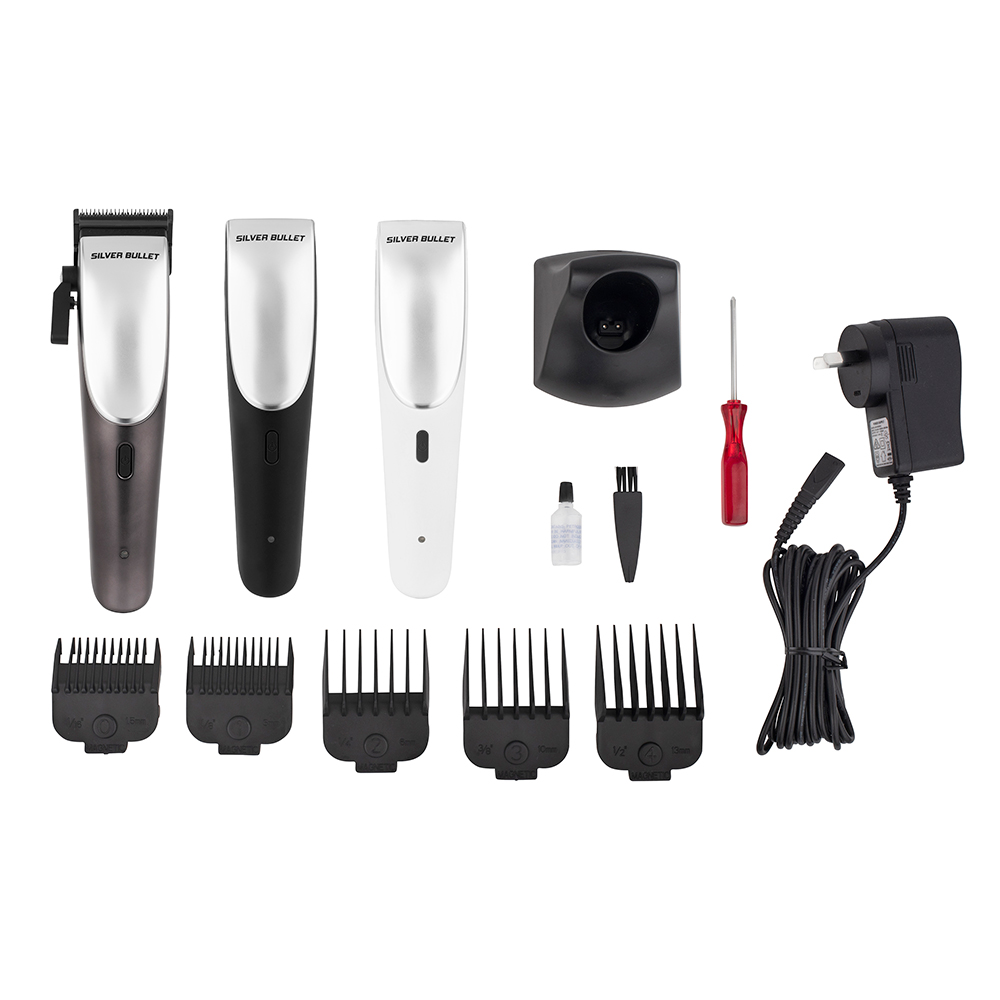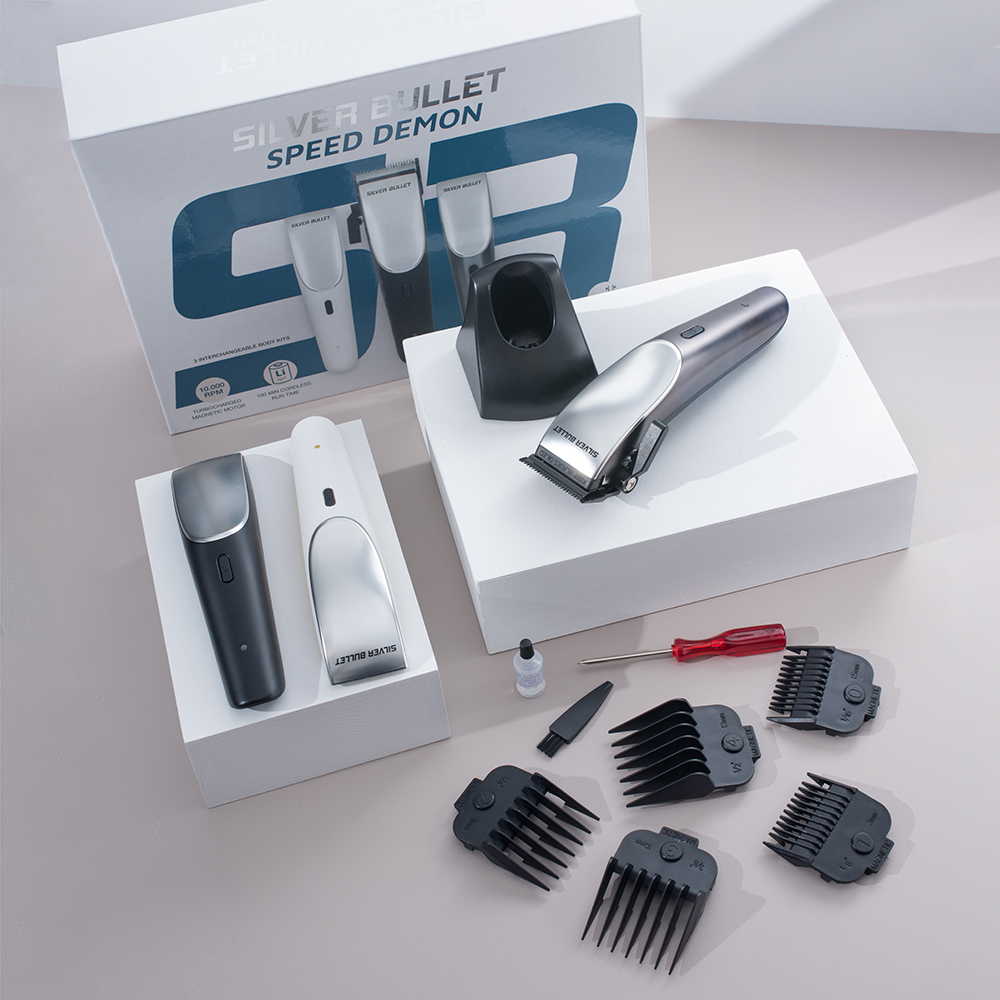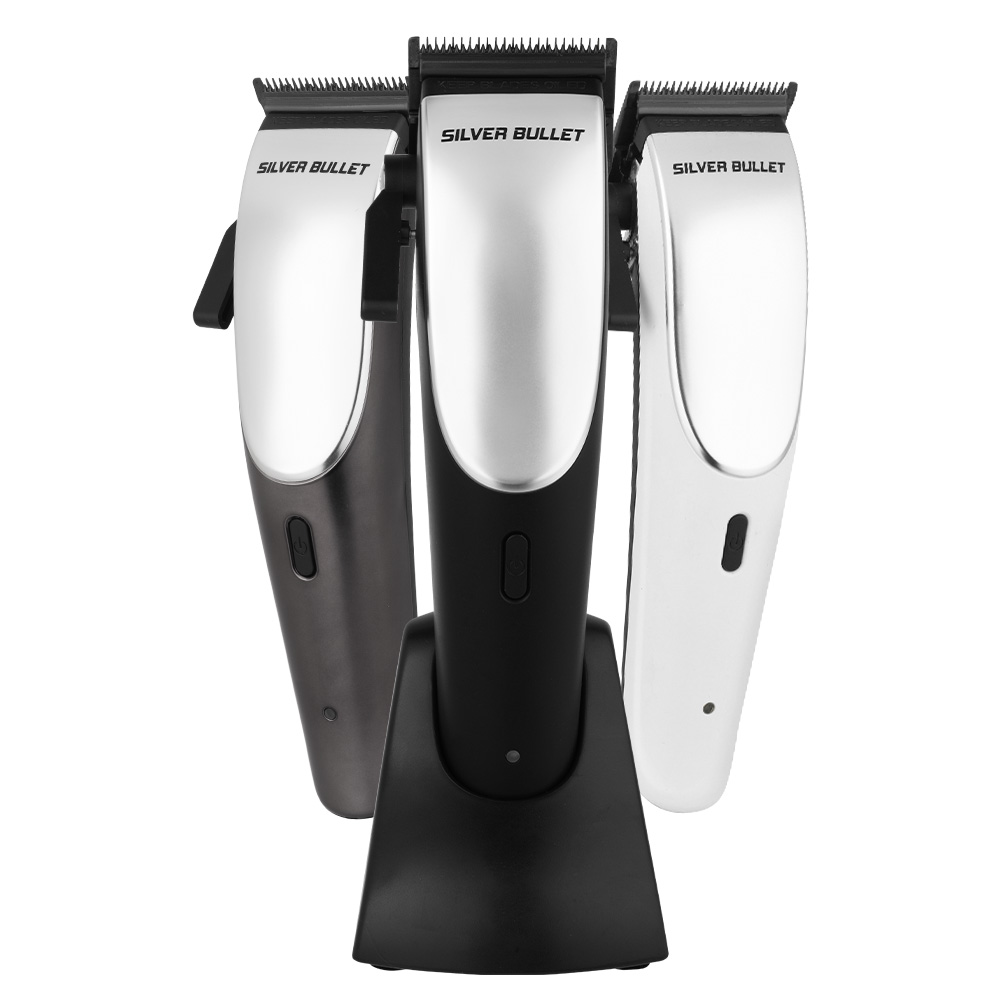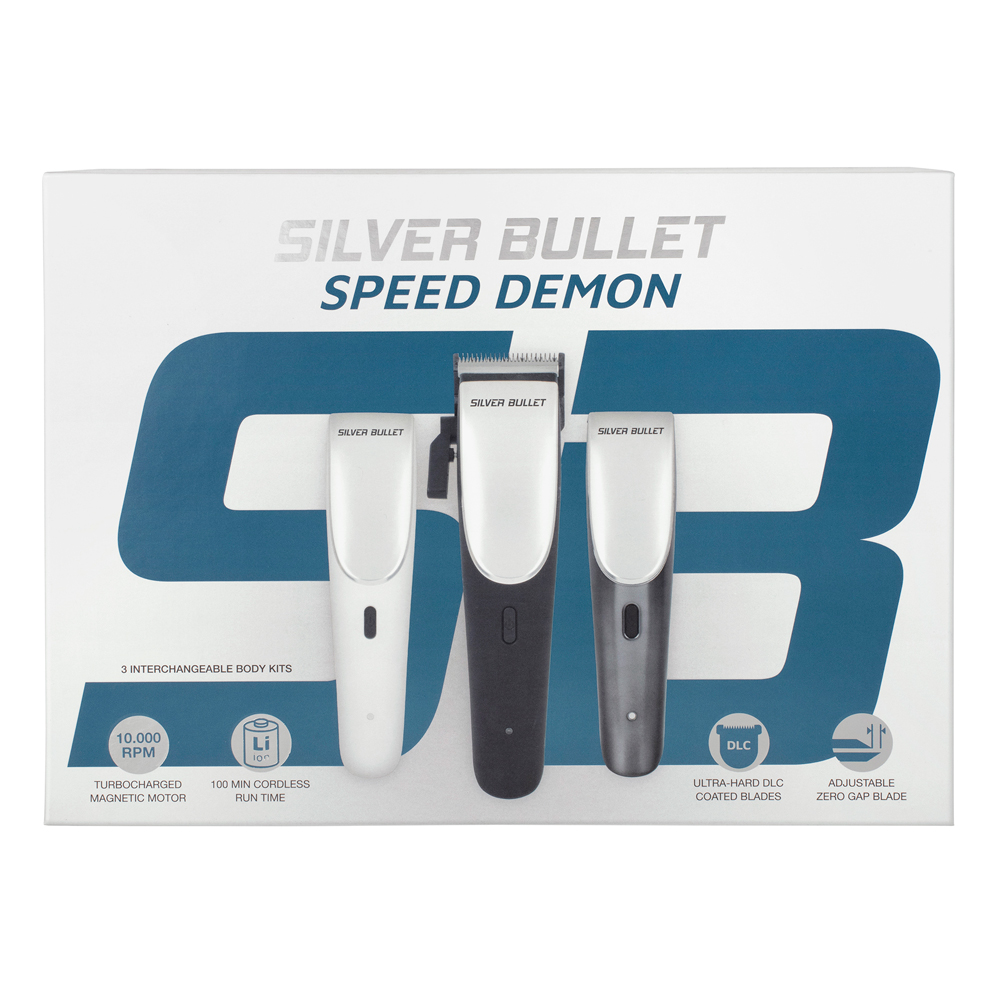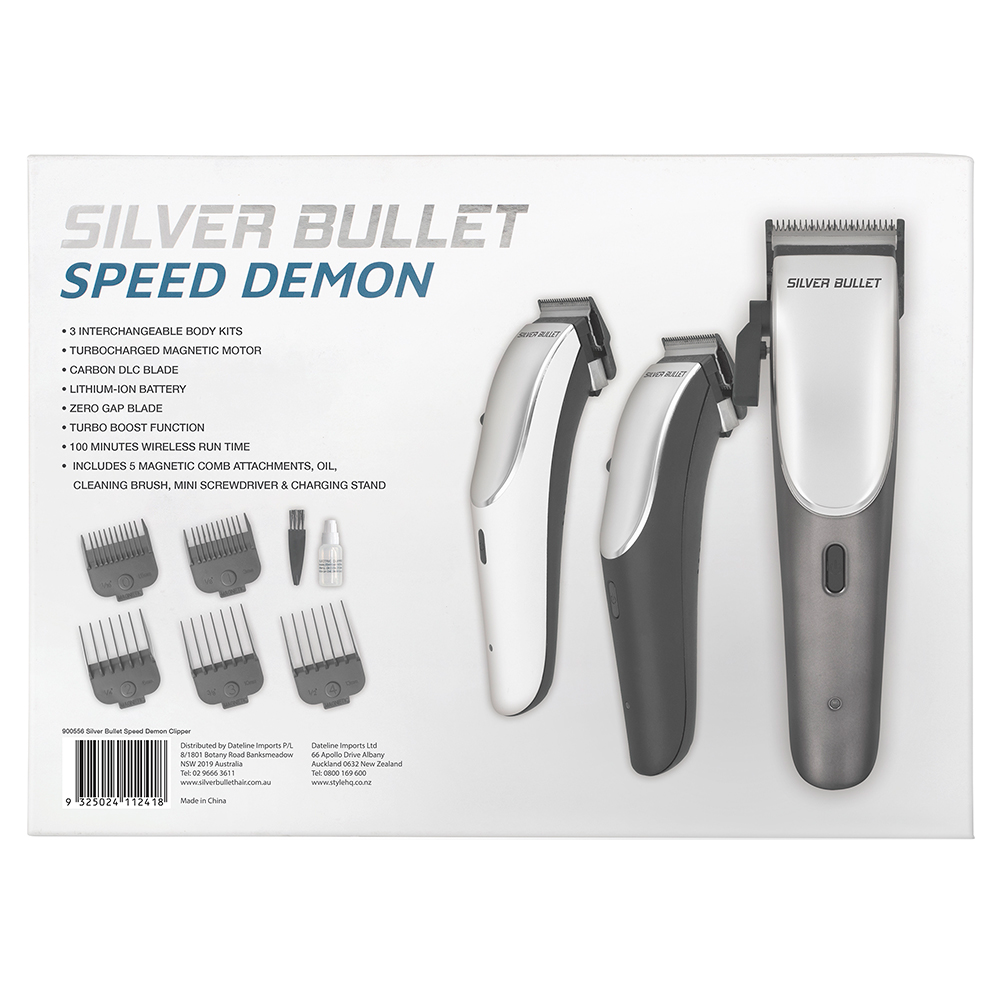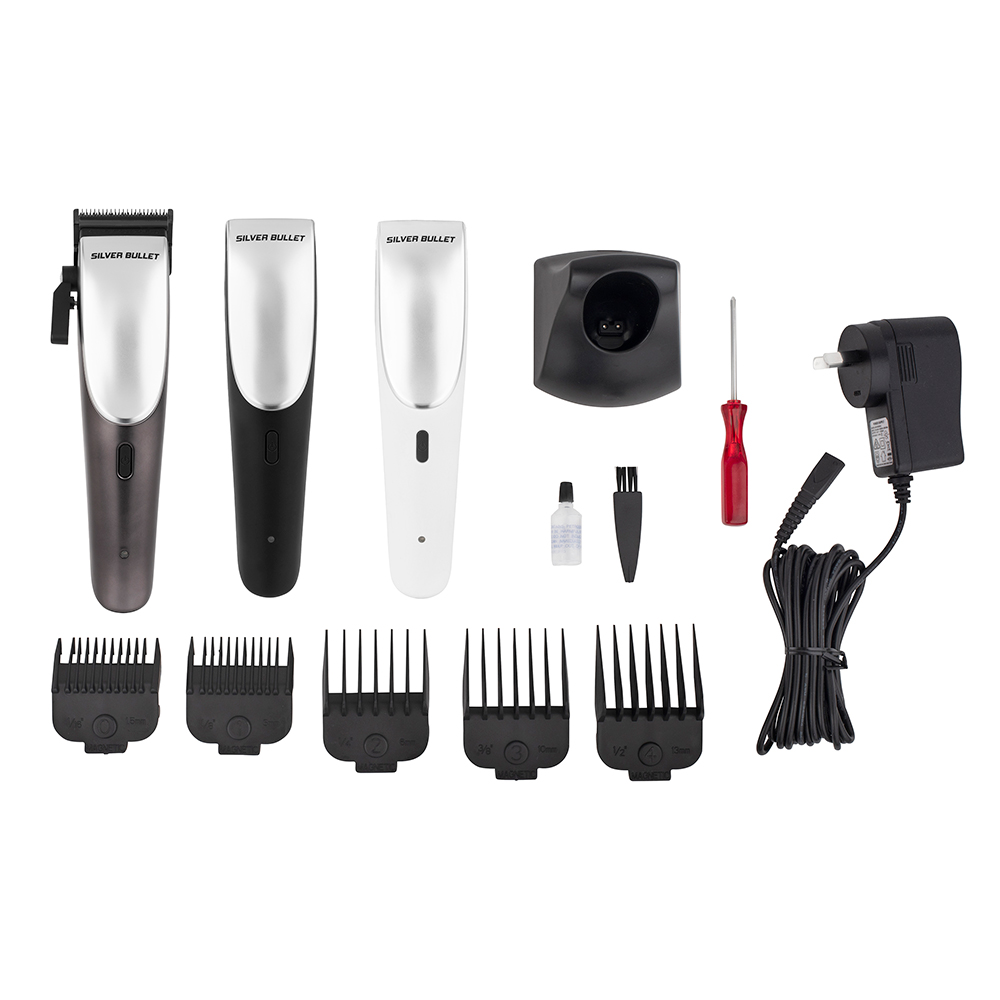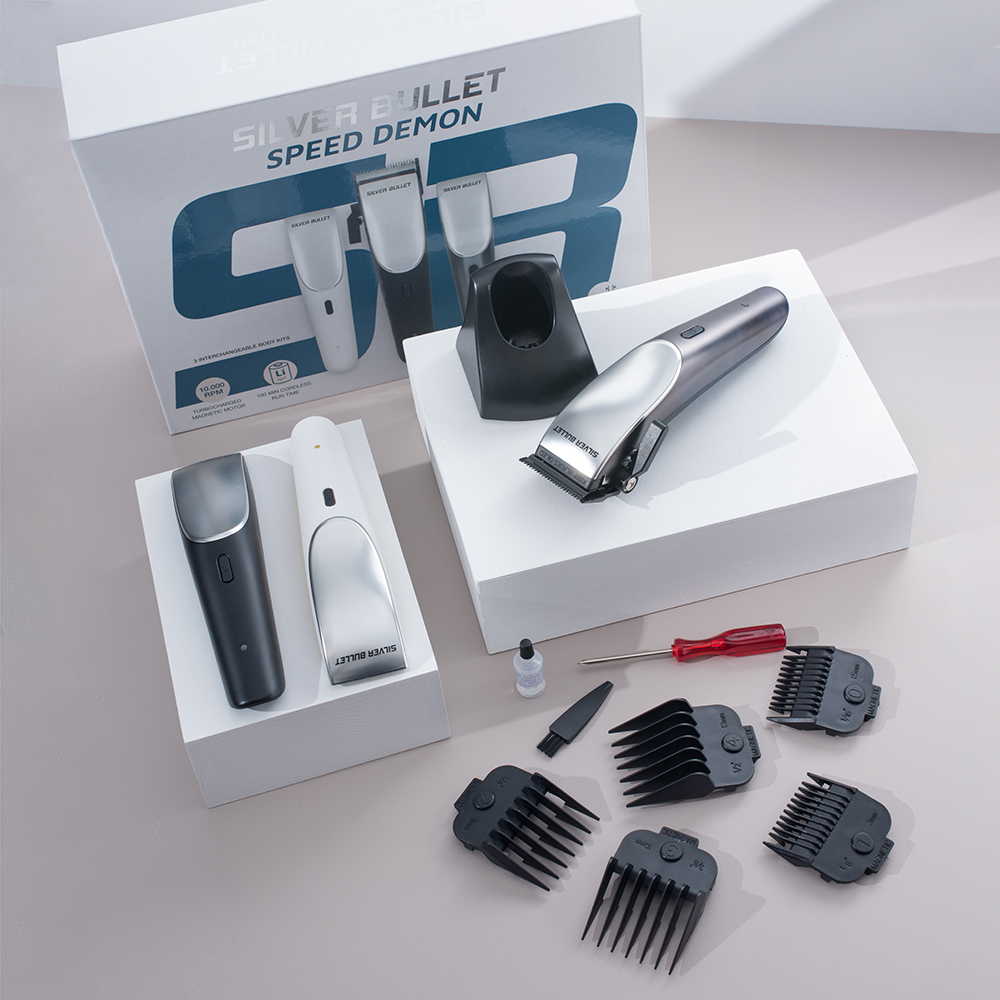 Silver Bullet Speed Demon Hair Clipper
Power Plus Customisation
Speed it up. Switch it up. Silver Bullet Speed Demon Hair Clipper is a mightily powerful clipper with interchangeable body kits. Power plus customisation – what's not to love?
With 10,000 rpm turbocharged magnetic motor, ultra-hard black diamond blade and turbo boost function, this clipper excels in a salon environment. Adjustable, zero gap DLC blade maintains smooth movement for longer. 100 minute cordless runtime for ultimate convenience. The cool bit? It's the three interchangeable body kits. Switch up the appearance of this clipper with the included white, black and platinum bodies. You'll never be bored with Silver Bullet Speed Demon Hair Clipper. Faster, better, cooler.
| | | |
| --- | --- | --- |
| Models | Price | Ordering |
| Speed Demon | $179.95 | Order Now |
Professional quality cord/cordless clipper
3 interchangeable body kits in white, black and platinum
10,000 rpm turbocharged, long-life magnetic motor
Turbo boost function
Ultra-hard black diamond blade
Adjustable zero gap DLC blade
Lithium-ion battery
100 minute cordless runtime
Includes 5 magnetic comb attachments: 1.5mm, 3mm, 6mm, 10mm,13 mm
Includes oil, cleaning brush, mini screwdriver and charging stand
Two year warranty
IMPORTANT: Always oil the blades before using to optimise performance.
Oil blades before usage
Plug power cord into clipper base
Switch power on at the outlet
Power cord may be plugged direct into the clipper when power is low and clipper is still being used
Place clipper into base to charge the clipper battery when the clipper is not being used
Oil blades after use
How to Change the Body:
Switch off the clipper and disconnect from the mains. Undo the two small screws at the top and the two small screws at the bottom of the rear body with the mini screwdriver provided, change the body and then re-install and tighten up the same four screws. Make sure that the large screws at the back of the blades are not loosened or interfered with during the process of changing bodies.
2-year manufacturer's warranty
Guaranteed product authenticity
Secure online payments
Free delivery over $75, Australia-wide
Click and Collect option available in Sydney and Perth
Prices always at recommended retail price. We don't inflate our RRPs to make discounts look bigger
Have a question about the Silver Bullet Speed Demon Hair Clipper? Contact us directly via 1800 251 215 or visit our Contact or FAQs pages.
#SilverBulletClipper Feed