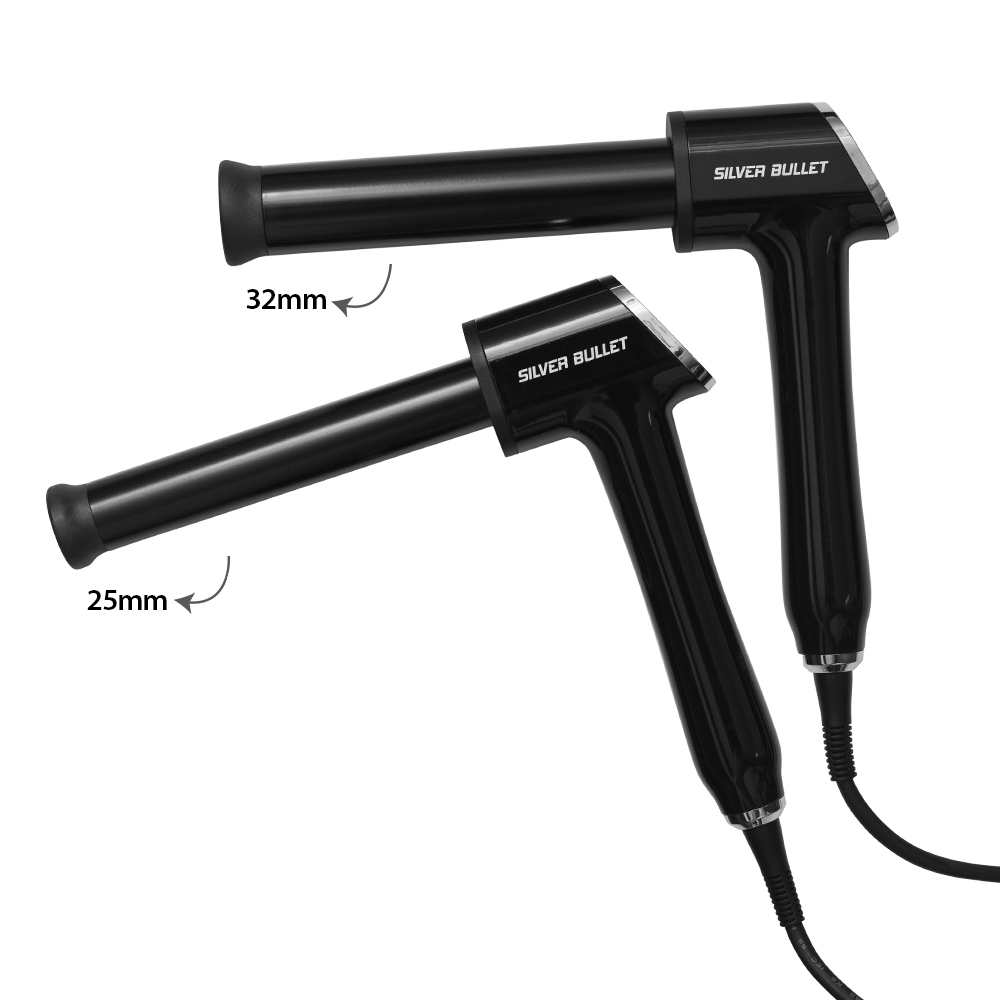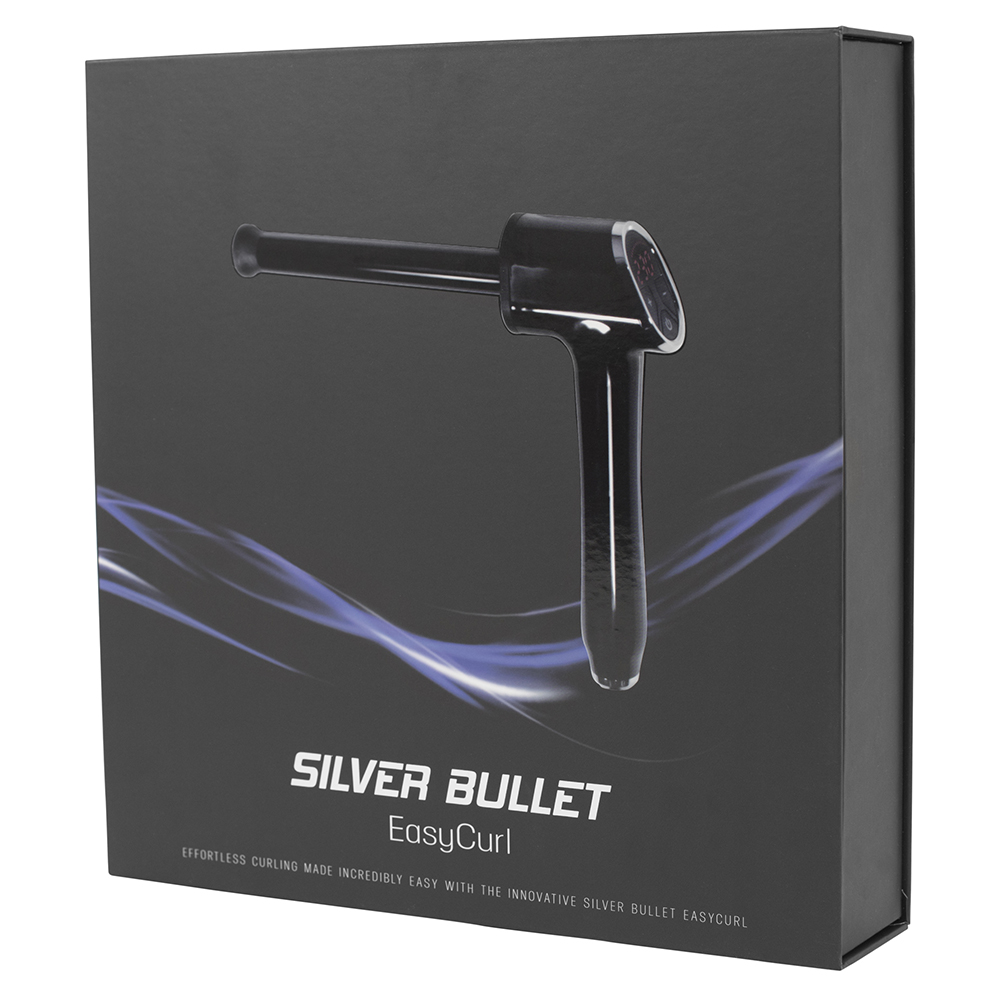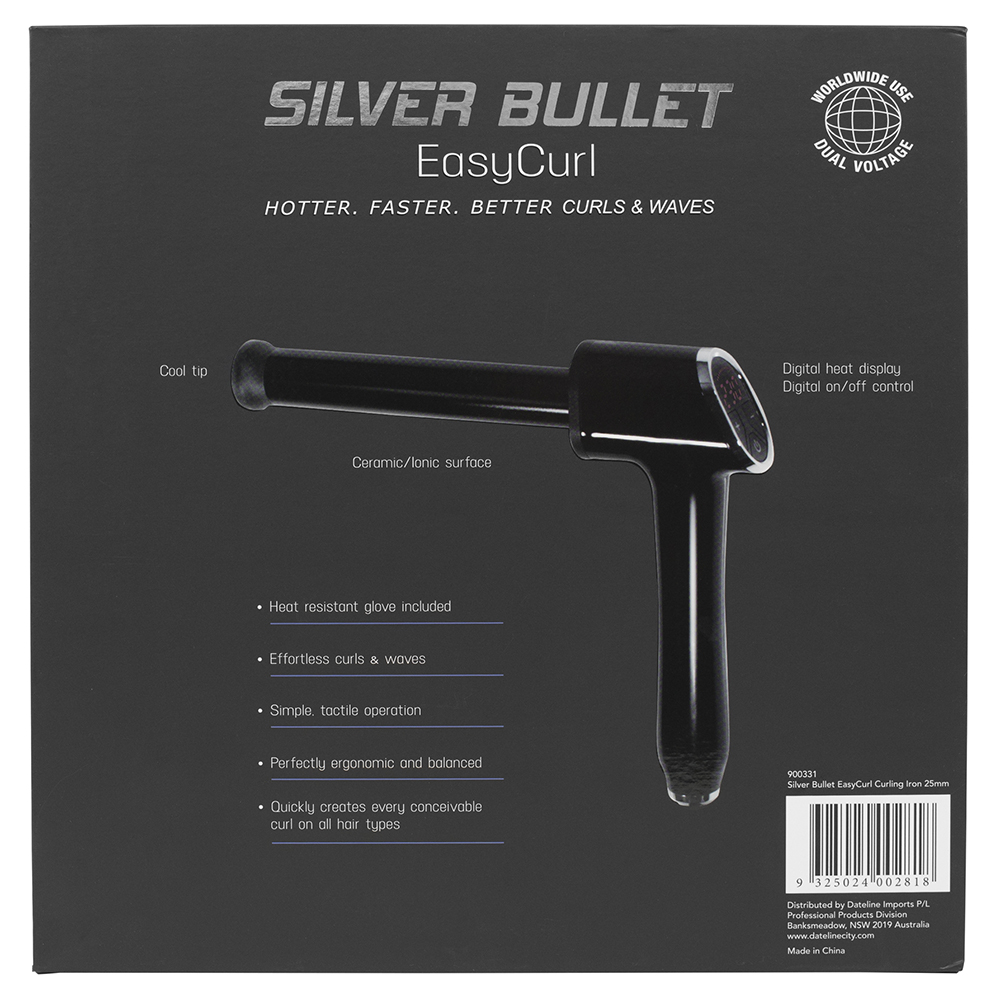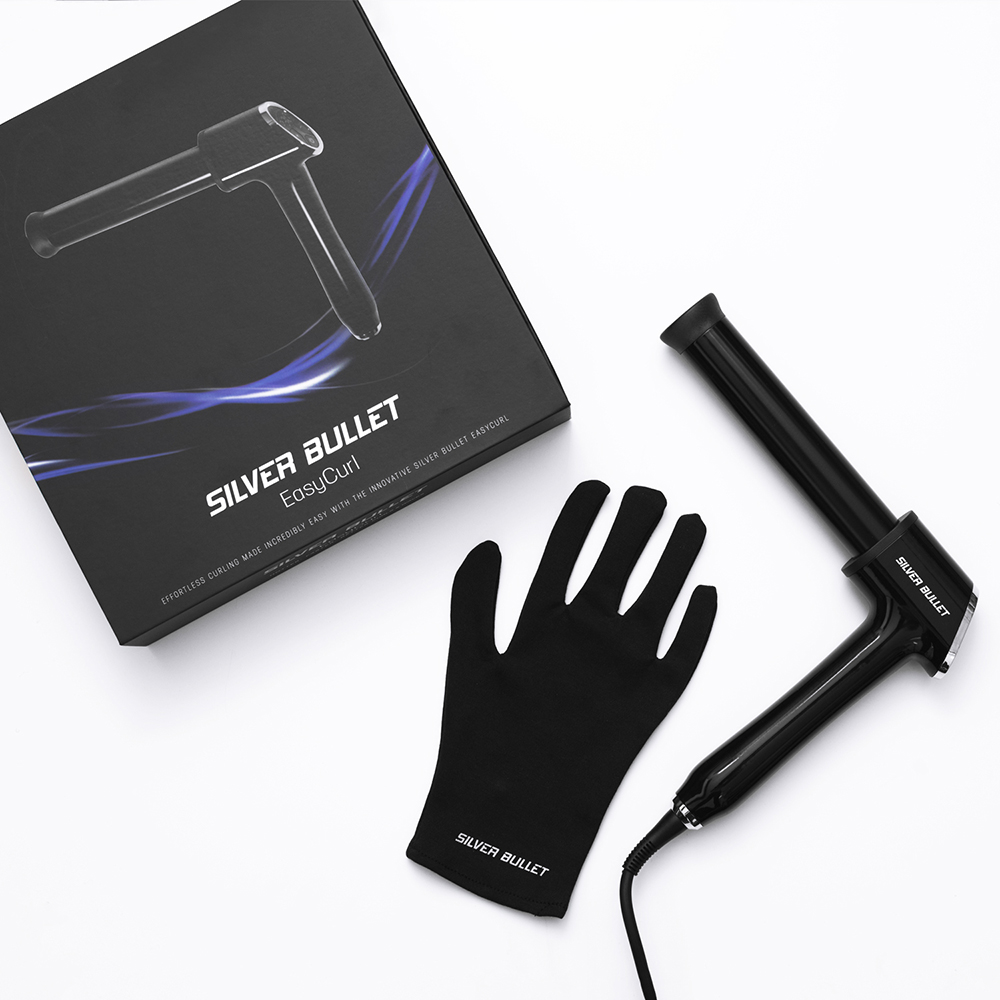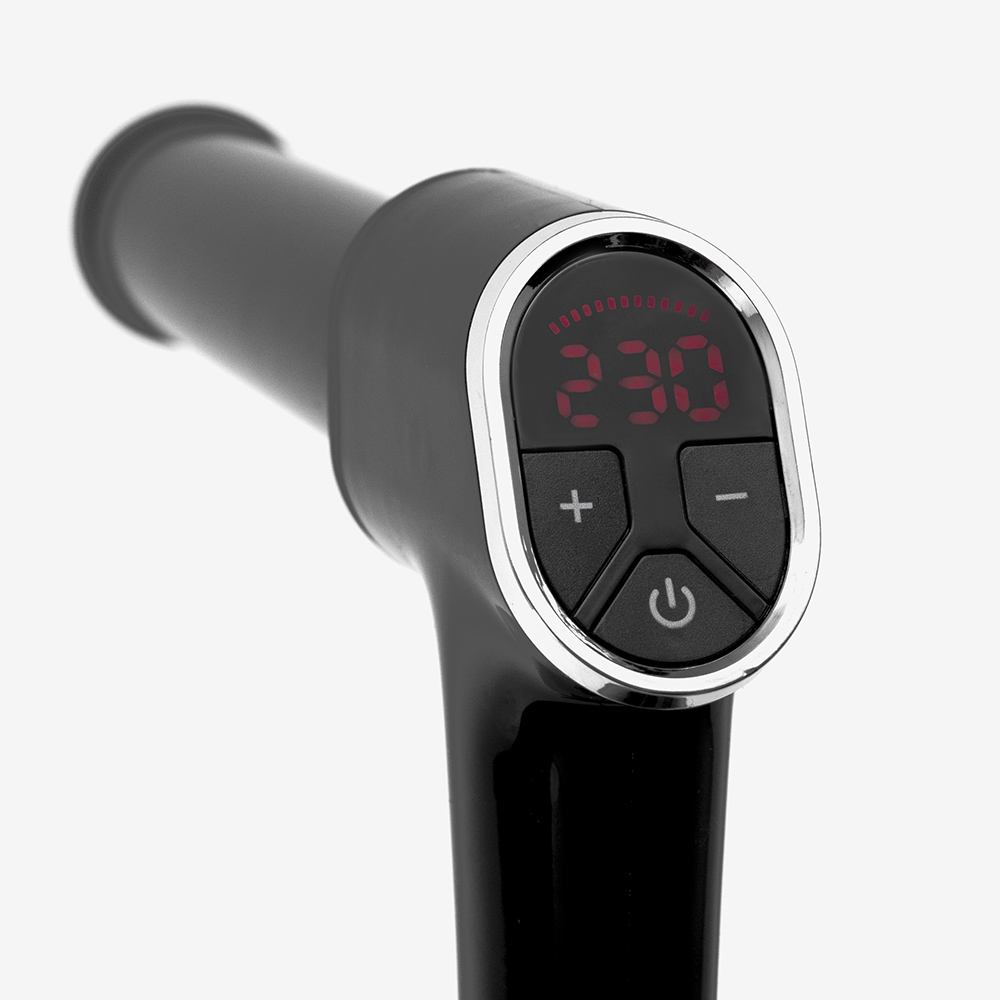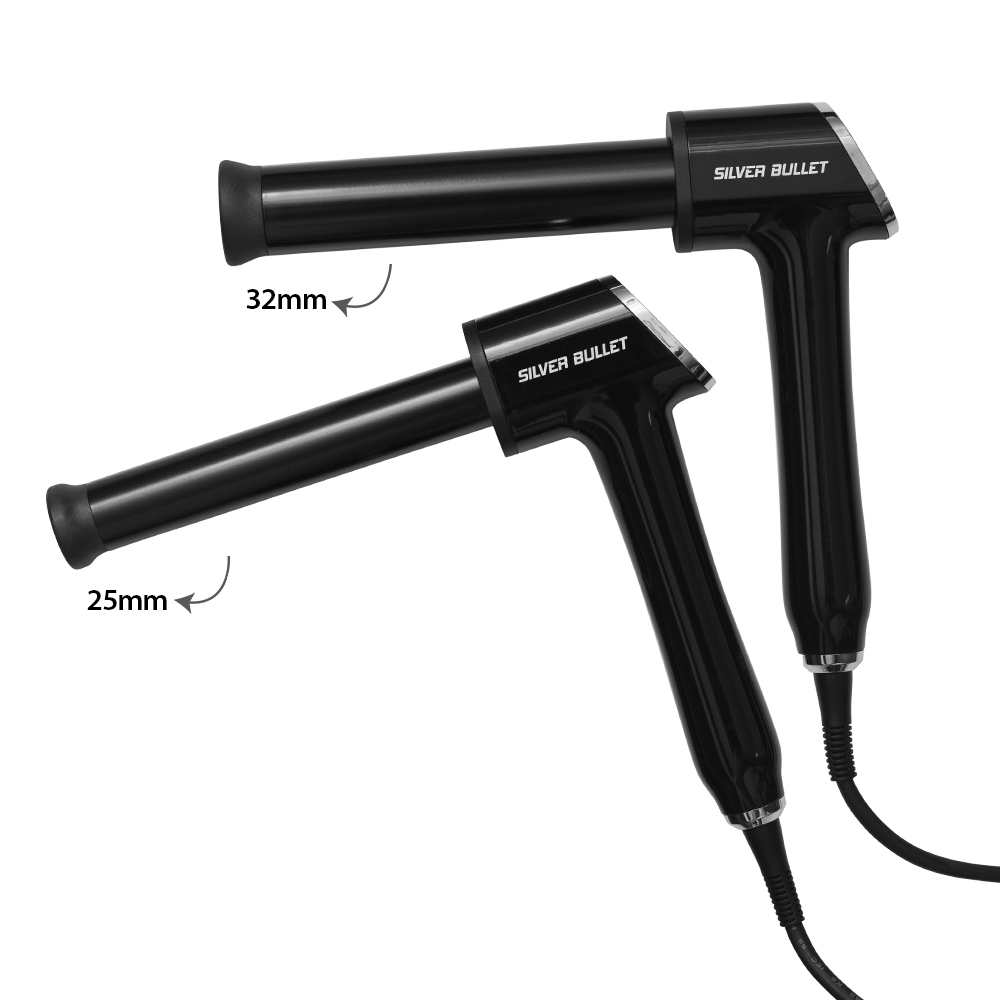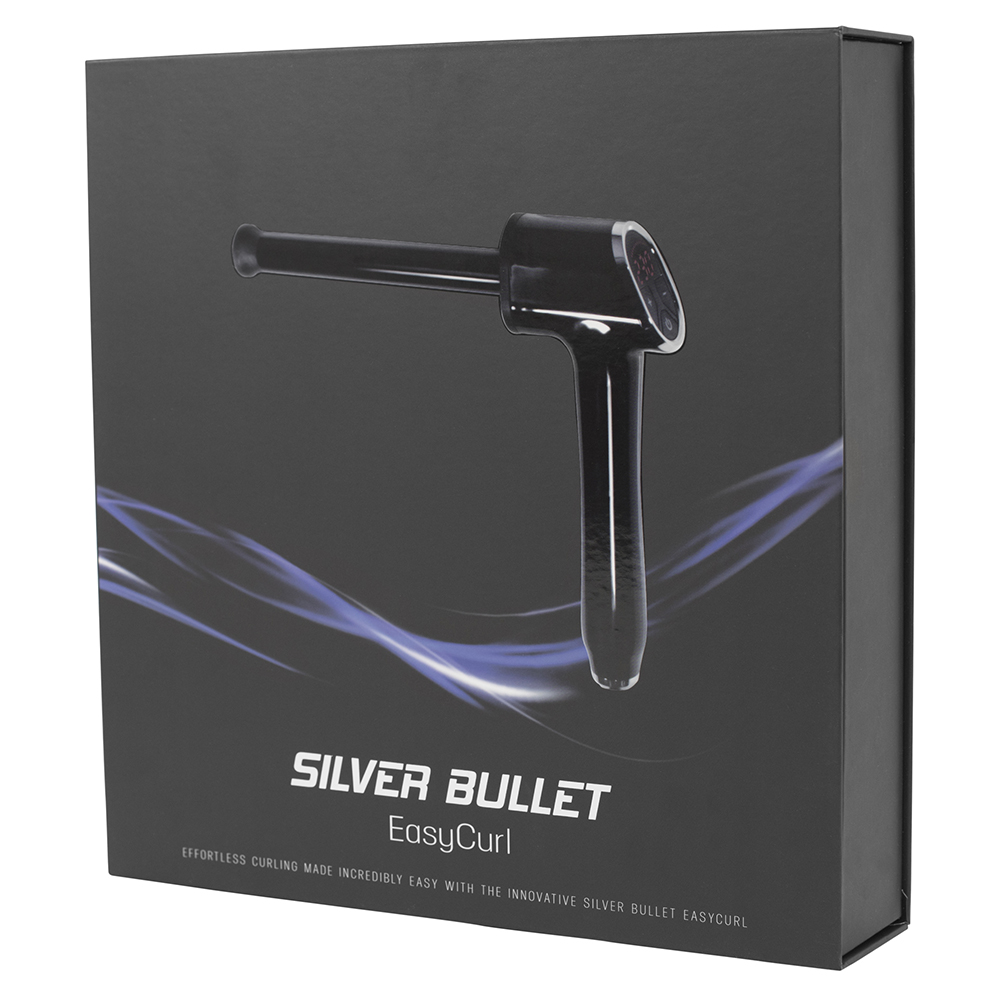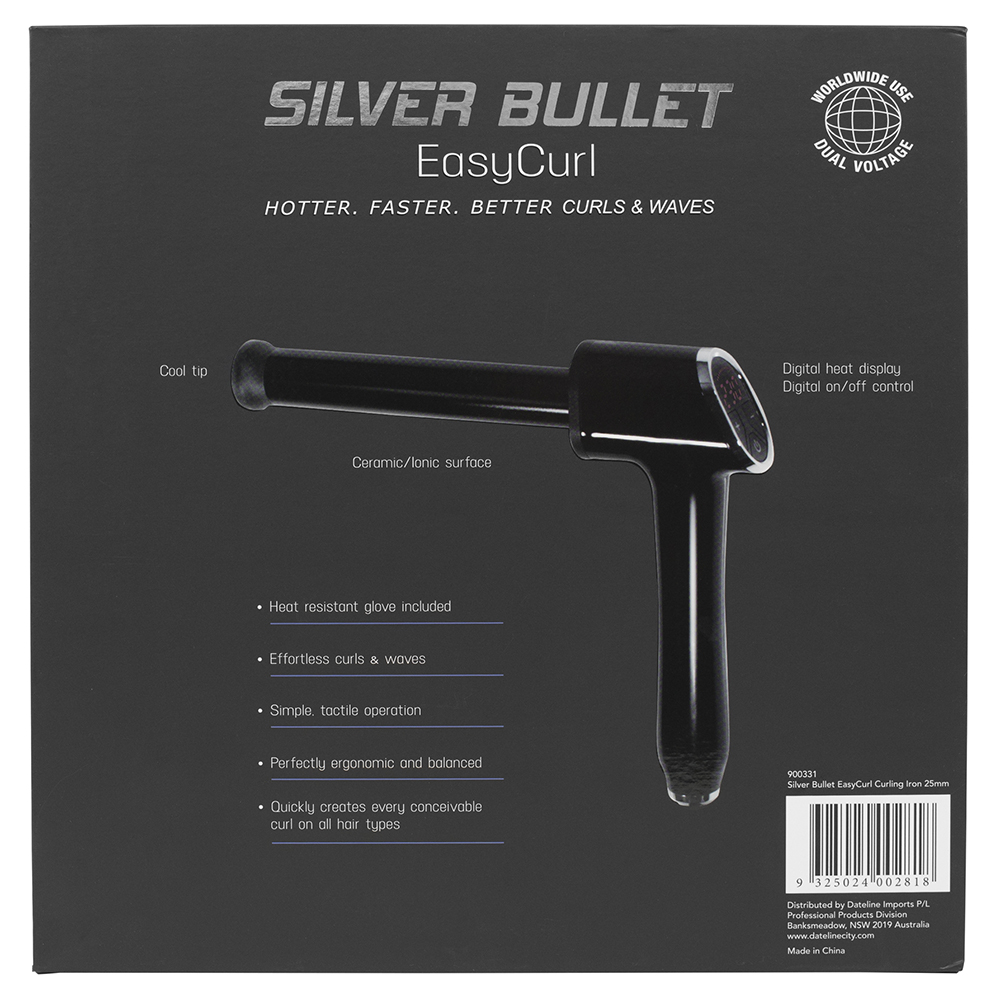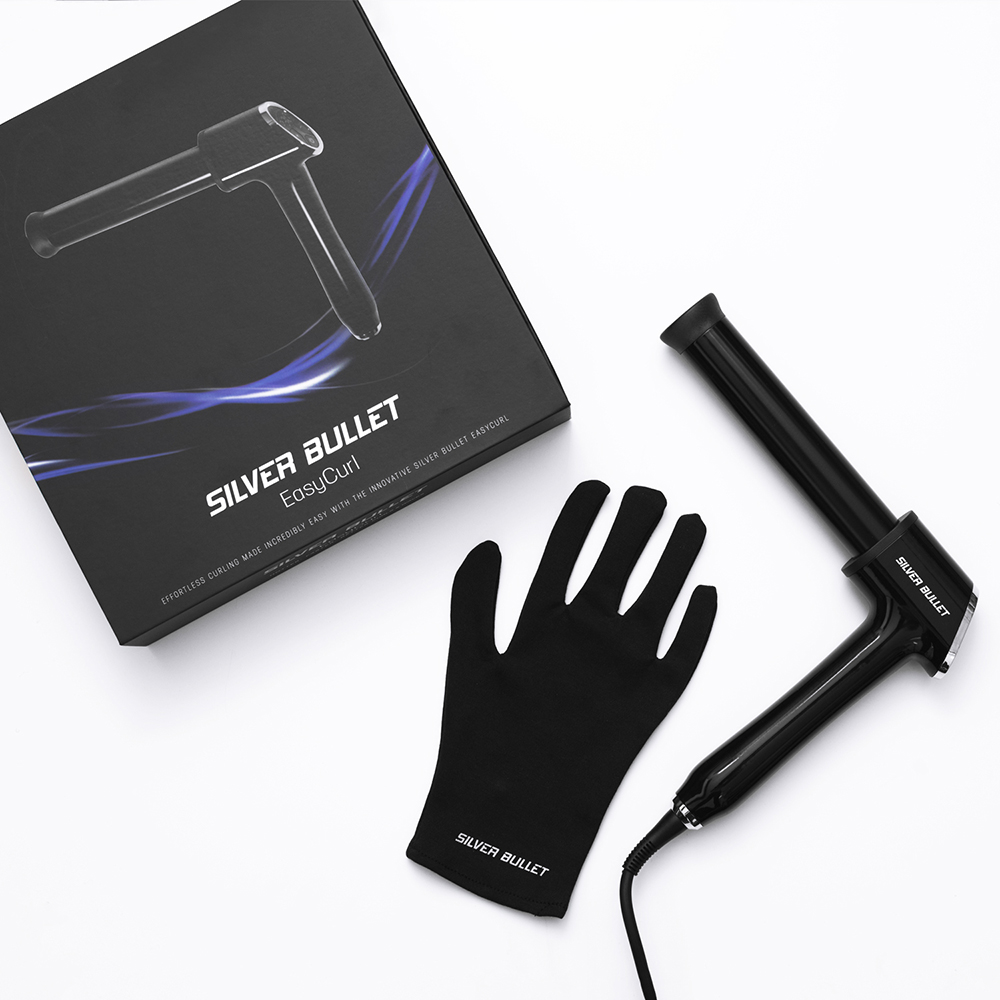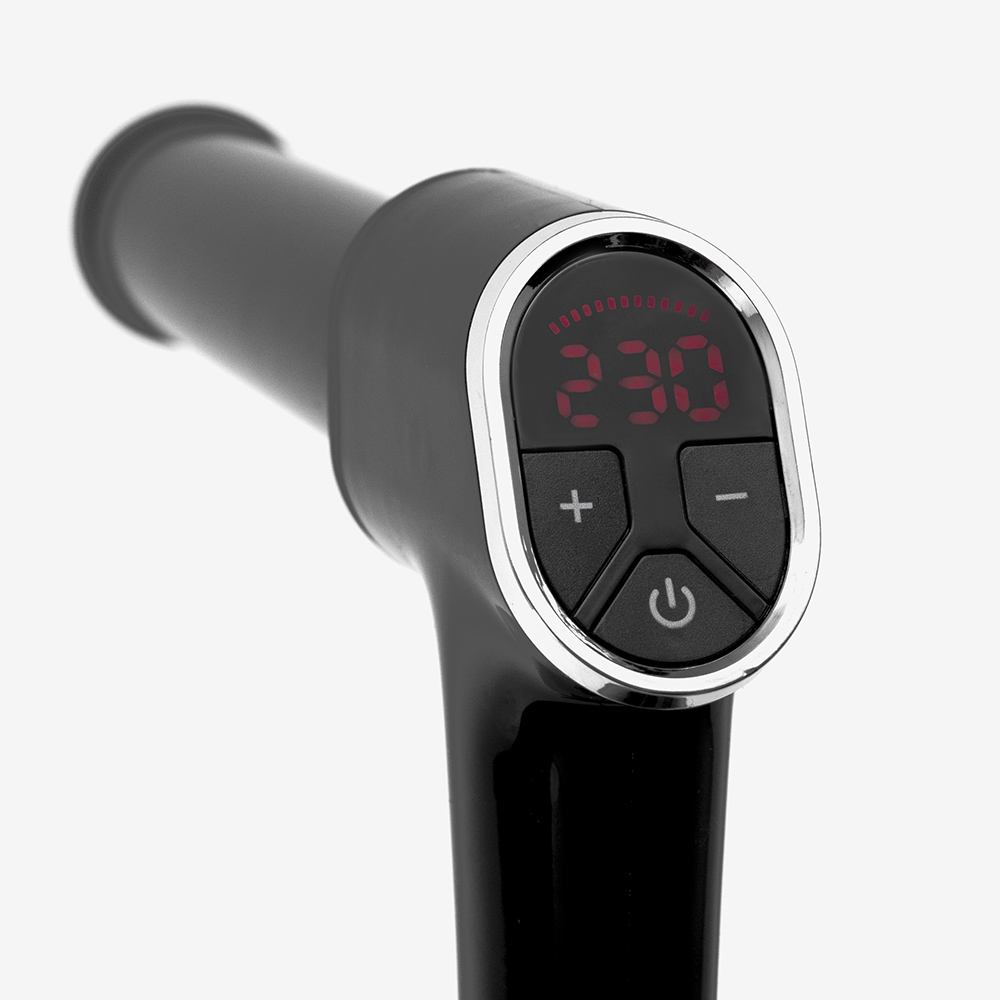 Silver Bullet EasyCurl Curling Iron
Faster, Luxurious Results
Look at curls in a whole new way! The Silver Bullet EasyCurl Curling Iron is a whole new way of looking at fast, easy curls! This uniquely designed curling iron is perfectly balanced and ergonomic, allowing for fast creation of every conceivable curl on all hair types. Hotter. Faster. Better curls and waves.
90-degree angle allows you to keep your arm in relaxed position rather than having to hold your arm in a high or unnatural position
Ergonomically balanced to help reduce sore arms when curling
Ionic ceramic barrel for super smooth, long lasting results
Heats from 120°C for curling fine hair and hair extensions, to 220°C for curling coarse or unmanageable hair
Digital display so you can see the exact temperature you are using
Dual voltage for worldwide use
Professional extra-long 360° swivel cord for convenient styling
Heat resistant glove included
Section hair evenly. Comb each section before curling hair around the appliance. Wind hair around the barrel in the direction of the desired curl. Hold in place for 8-12 seconds. For looser, free flowing curls, roll more hair. For tighter, bouncier curls, roll less hair. To remove curling iron, unwind hair. To 'set' the curl, do not comb or brush hair until hair has cooled down.
2 year manufacturer's warranty
Guaranteed product authenticity
Secure online payments
Free delivery over $75, Australia-wide
Click and Collect option available in Sydney, Melbourne, Brisbane and Perth
Prices always at recommended retail price. We don't inflate our RRPs to make discounts look bigger
Have a question about the Silver Bullet EasyCurl Curling Iron? Contact us directly via 1800 251 215 or visit our Contact or FAQs pages.
#SilverBulletCurlingIron Feed