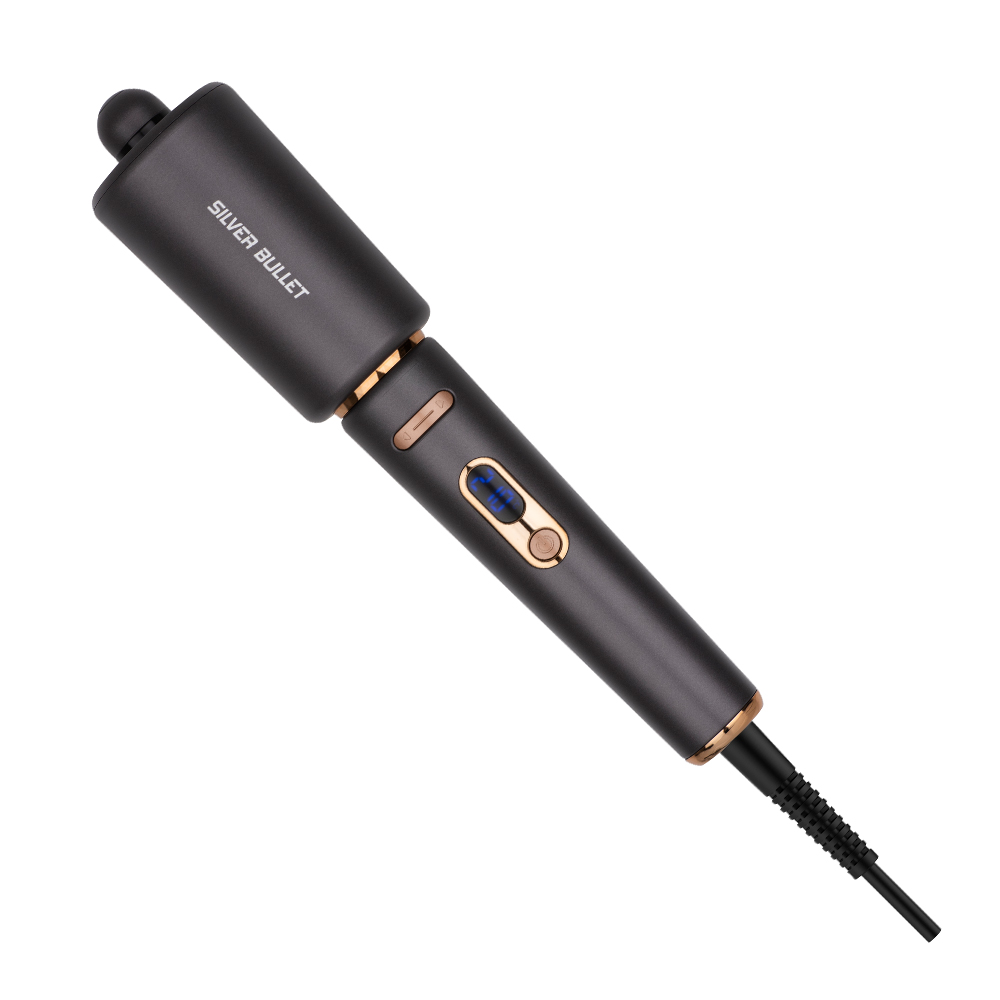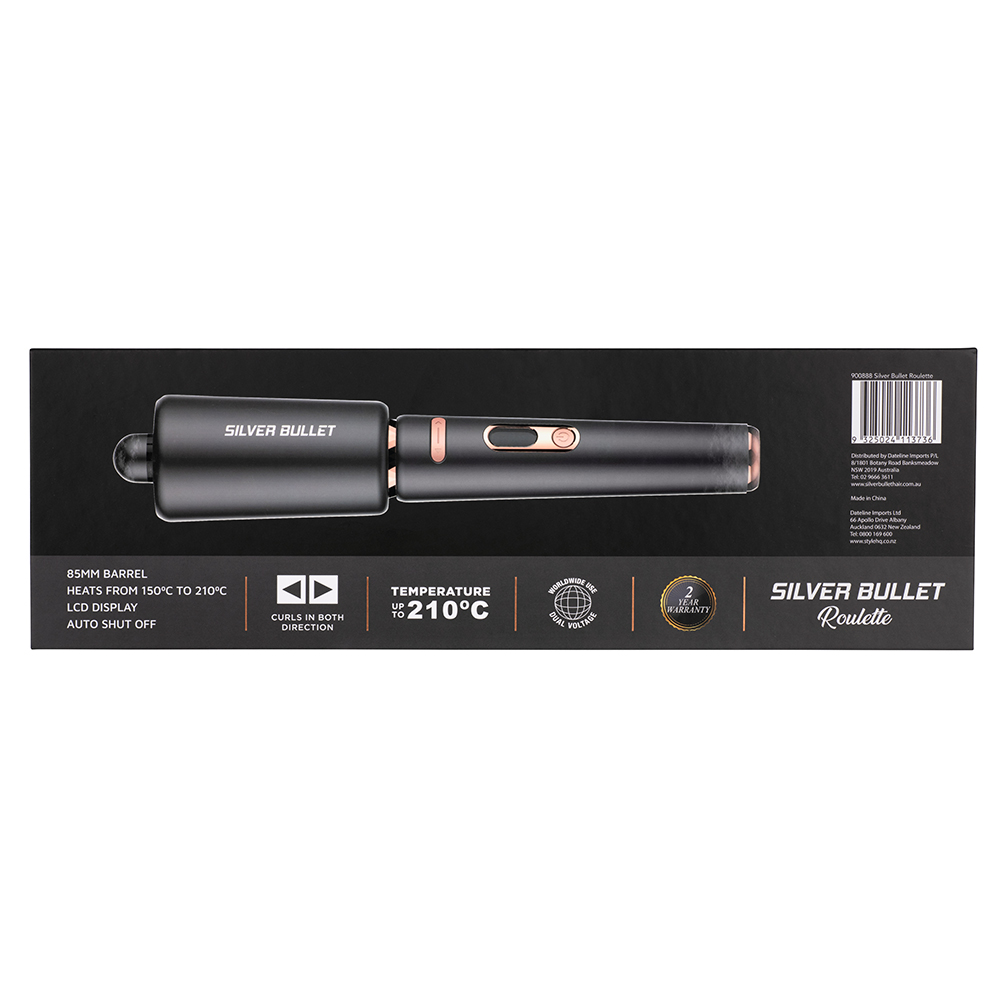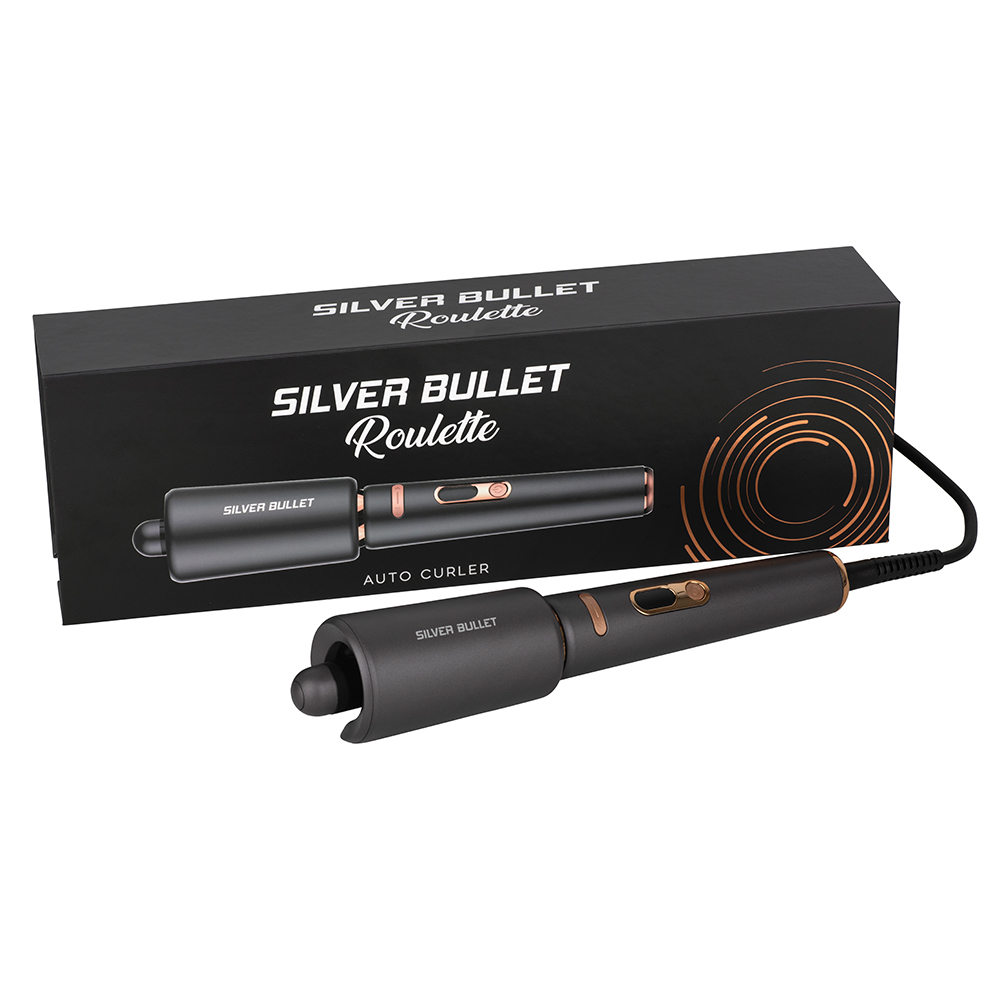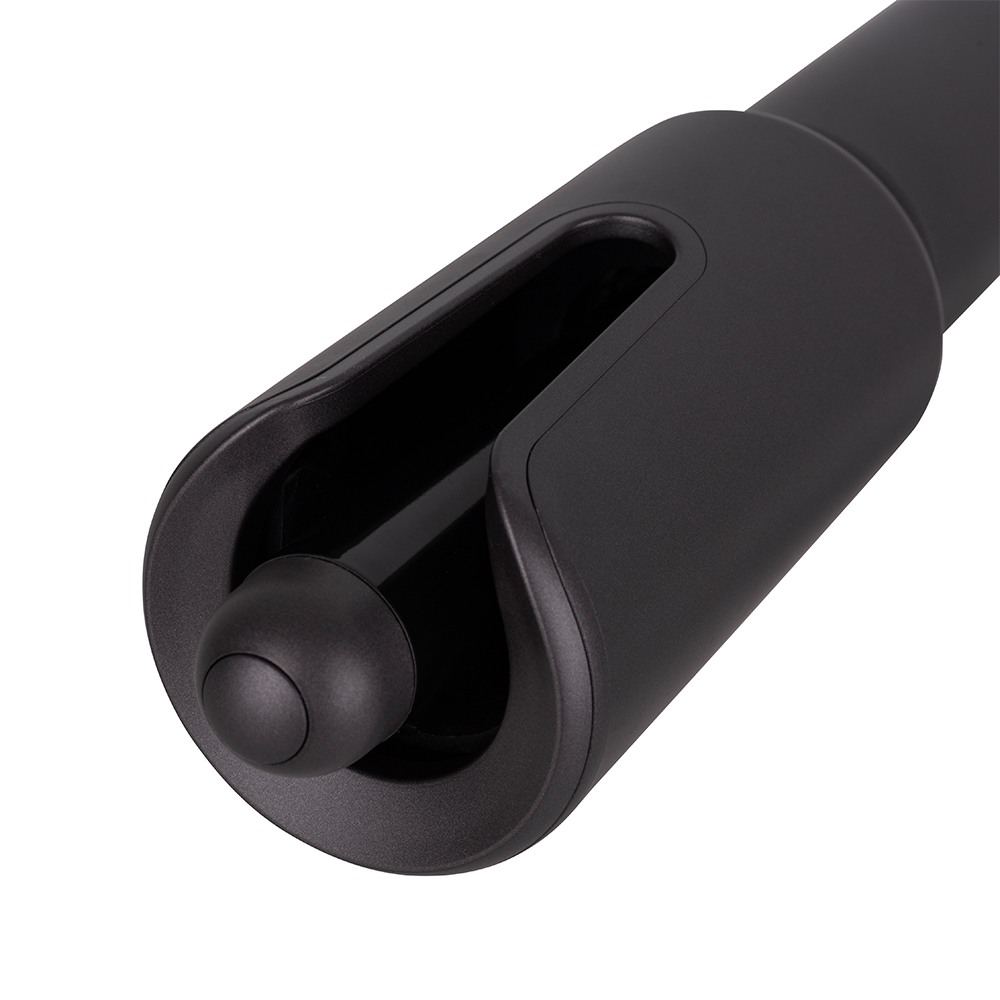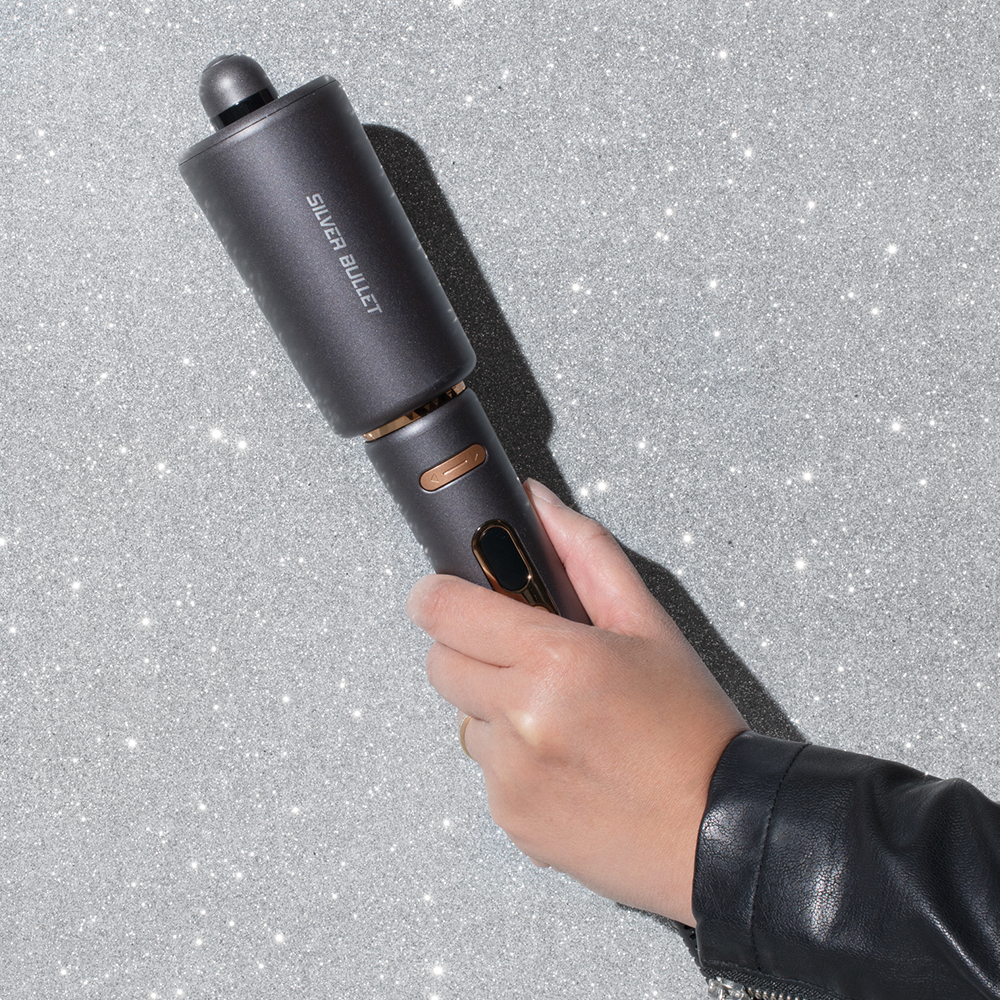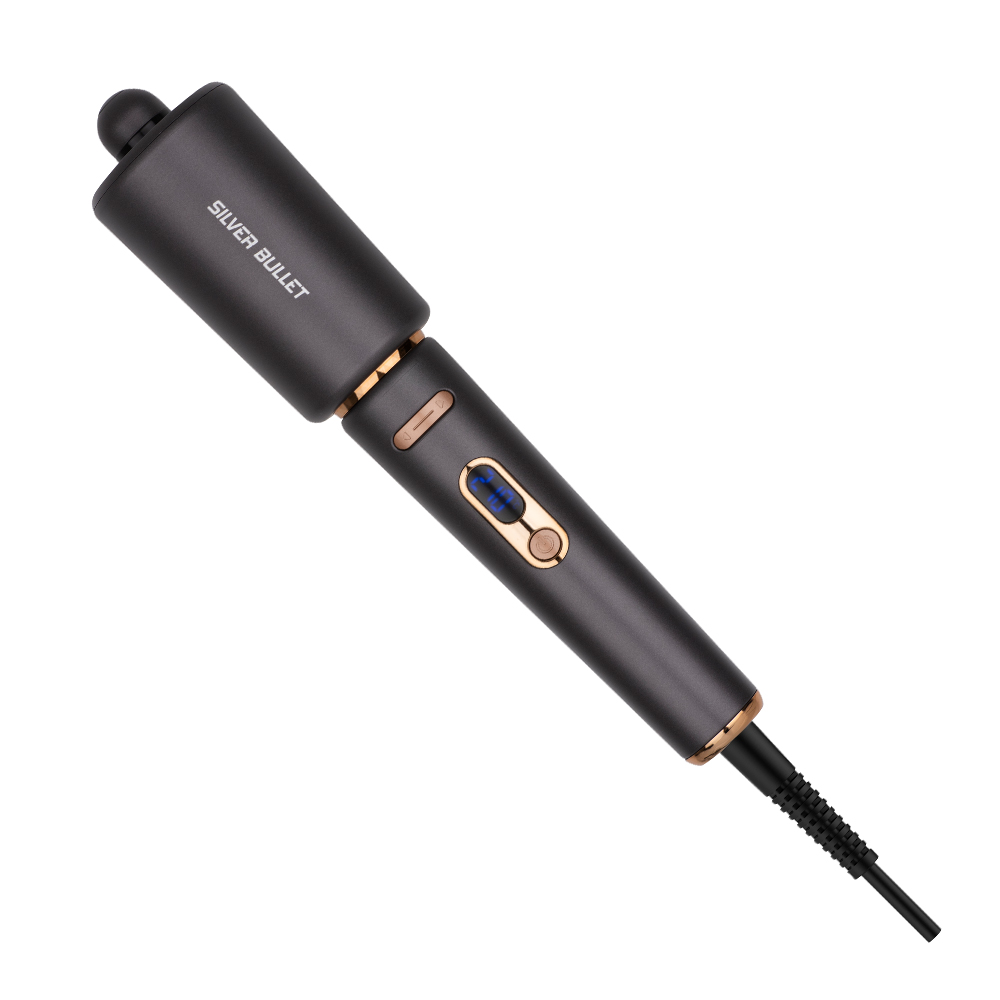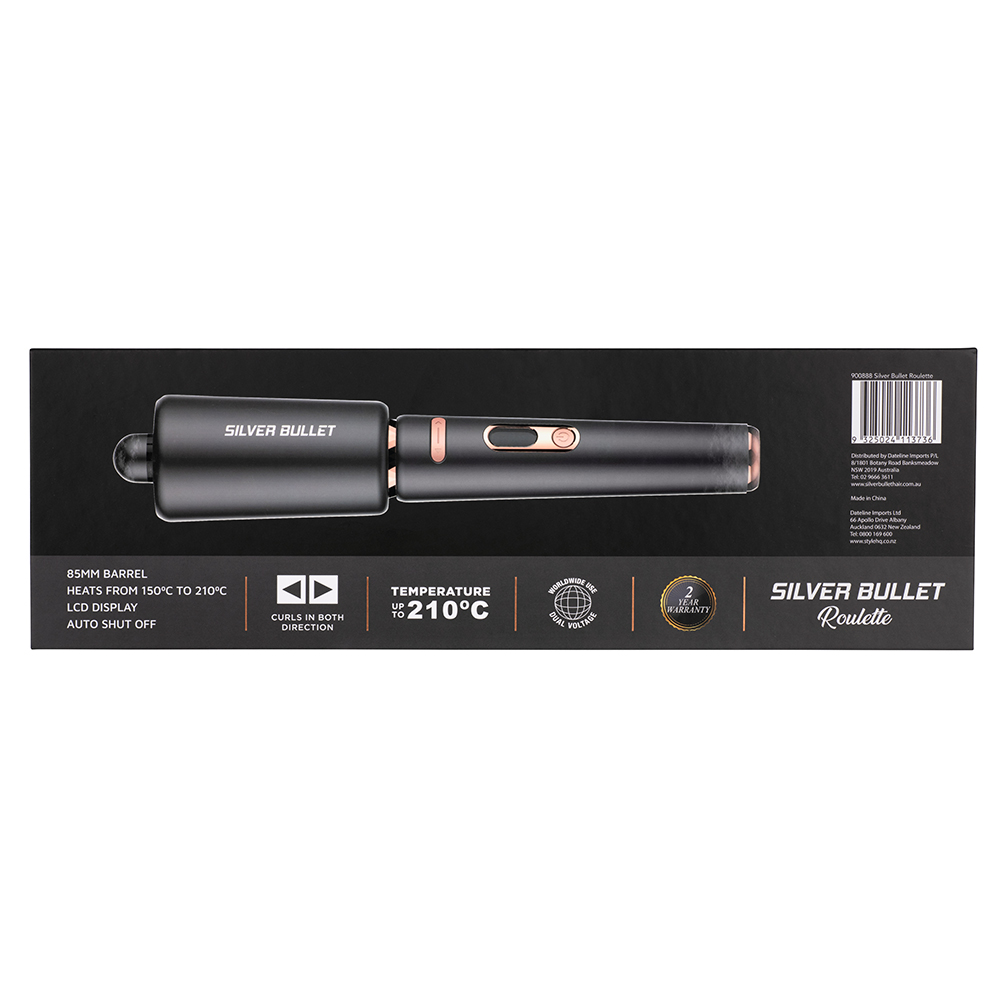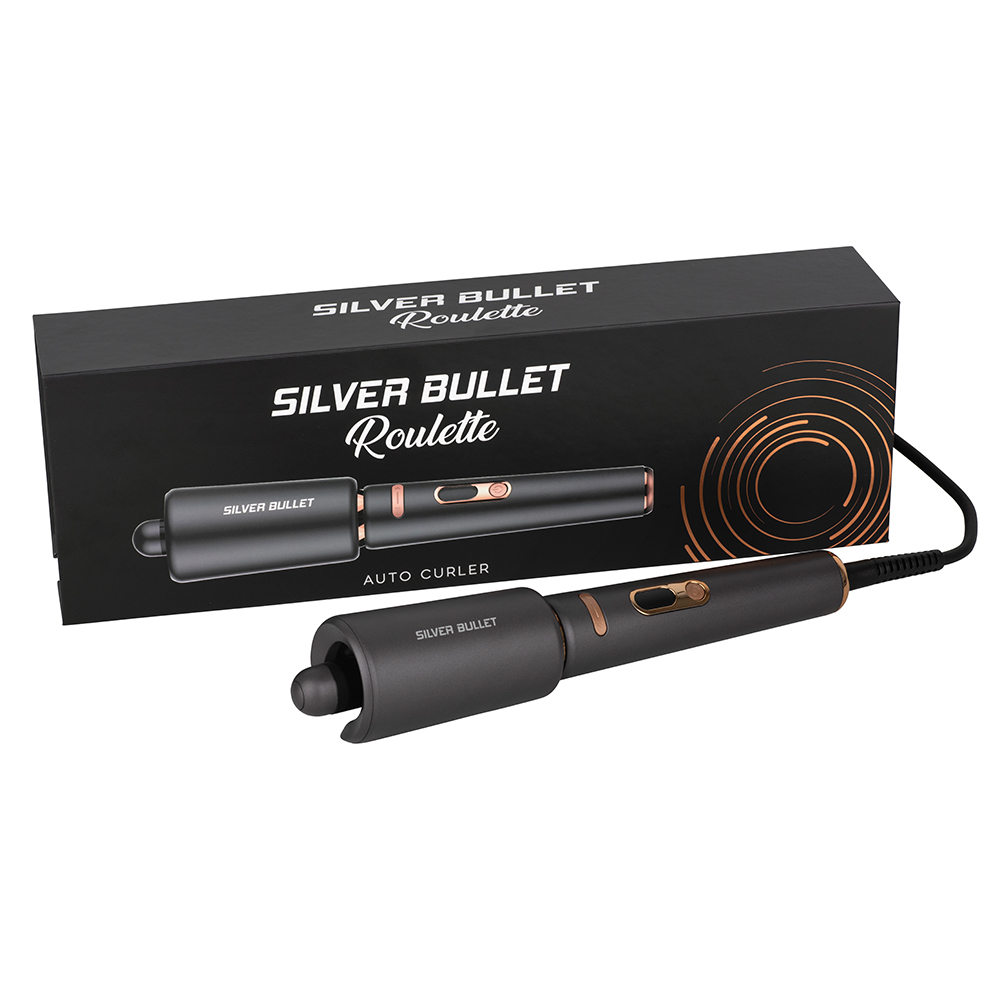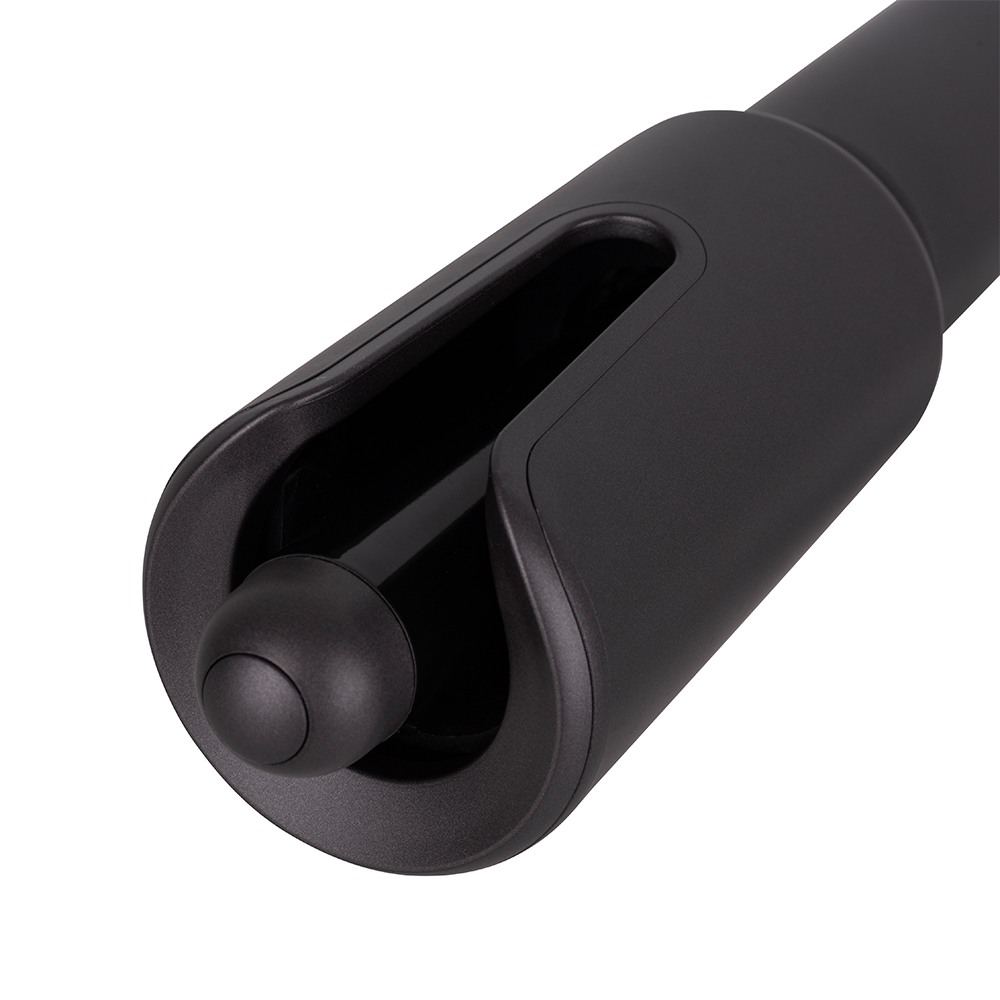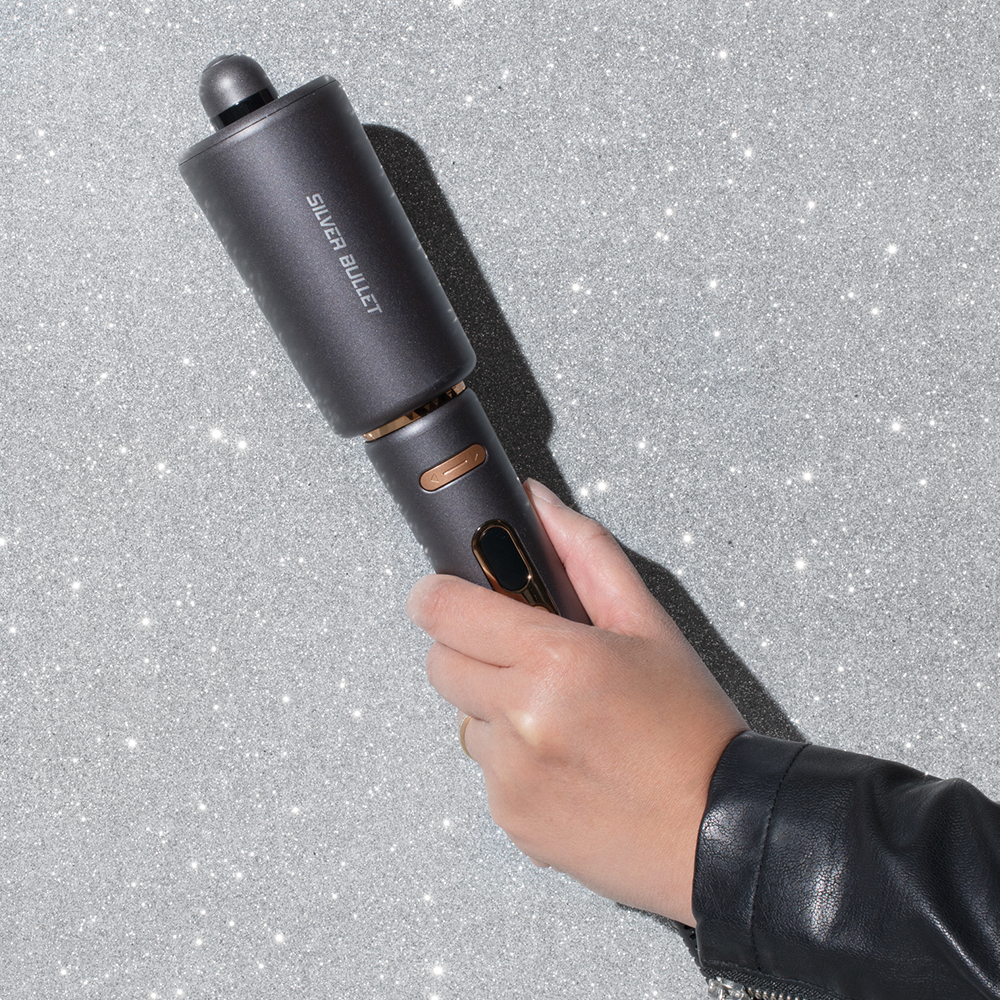 Silver Bullet Roulette Auto Curler
Automatic Curling
The new and improved automatic curler! Want long-lasting, voluminous and bouncy curls with barely any effort? Silver Bullet Roulette Auto Curler is faster, better, easier. With the push of a button, the internal ceramic barrel gently twirls a section of hair. Hold for 8 seconds and reveal incredibly consistent, even curls in either direction with no skill required. Instant curl satisfaction!
What makes Silver Bullet Roulette Auto Curler better? New, ultra-sleek design, LCD display and safe auto shut off function. With heat settings from 150°C-210°C, it's suitable for every hair type. Amazingly easy to use and control. Automatic curling gets even better!
| | | |
| --- | --- | --- |
| Models | Price | Ordering |
| Roulette Auto Curler | $204.95 | Order Now |
Automatic curler for fast, effortless curls and waves
No skill or effort required
Curls in both directions
25mm width x 85mm length barrel
Heats from 150°C to 210°C
Great for all hair types
Incredibly easy to control and use
LCD display
New ultra-sleek design
Auto shut off function
Dual voltage for worldwide usage
2 year warranty
Shampoo hair.
Dry hair with hair dryer using a comb or brush.
Place the Silver Bullet Roulette Auto Curler plug into a power point.
Turn on by pressing on/off control for approx. one second.
The Silver Bullet Roulette Auto Curler will heat up to default temperature of 150°C which is suitable for fine hair. For normal hair press the on/off control once again. Temperature will increase to 180° For Coarse and thick hair press the on/off control again. Temperature will increase to 210°C.
Select hair to be curled. Ensure the selected hair does not exceed 5cm in width to ensure all the selected hair is in contact with the internal roller.
Press the left or right Curler direction button. These are the buttons with arrows pointing in the direction of the intended curl.
Hair remains in the Curler for about 8 seconds after which an alert beep will be heard which indicates the curl has been established. The selected hair should then be removed from the Curler.
Thick and coarse hair may remain in the Curler for a few more seconds.
After you have completed curling your hair run your hands through the hair to create volume.
Press the on/off control for approximately one second to turn the Silver Bullet Roulette Auto Curler
2-year manufacturer's warranty
Guaranteed product authenticity
Secure online payments
Free delivery over $75, Australia-wide
Click and Collect option available in Sydney and Perth
Prices always at recommended retail price. We don't inflate our RRPs to make discounts look bigger
Have a question about the Silver Bullet Roulette Auto Curler? Contact us directly via 1800 251 215 or visit our Contact or FAQs pages.
#SilverBulletCurlingIron Feed