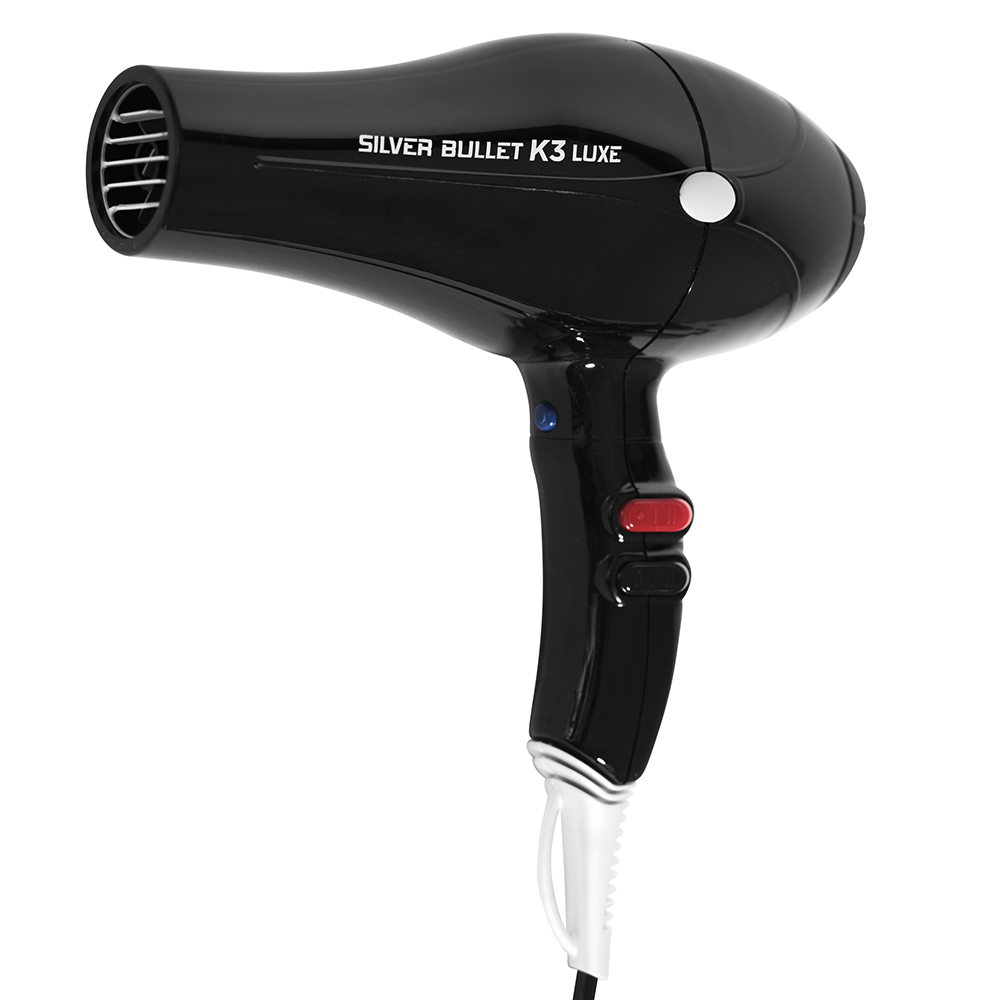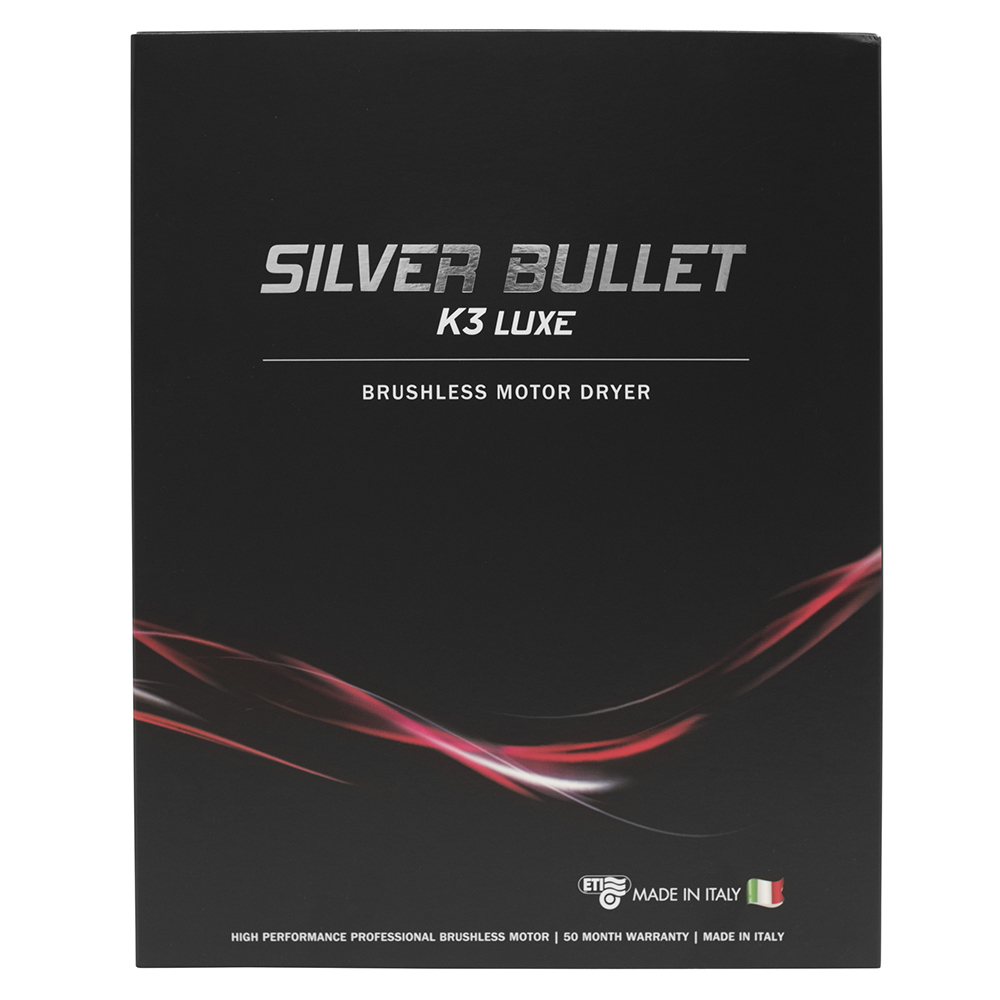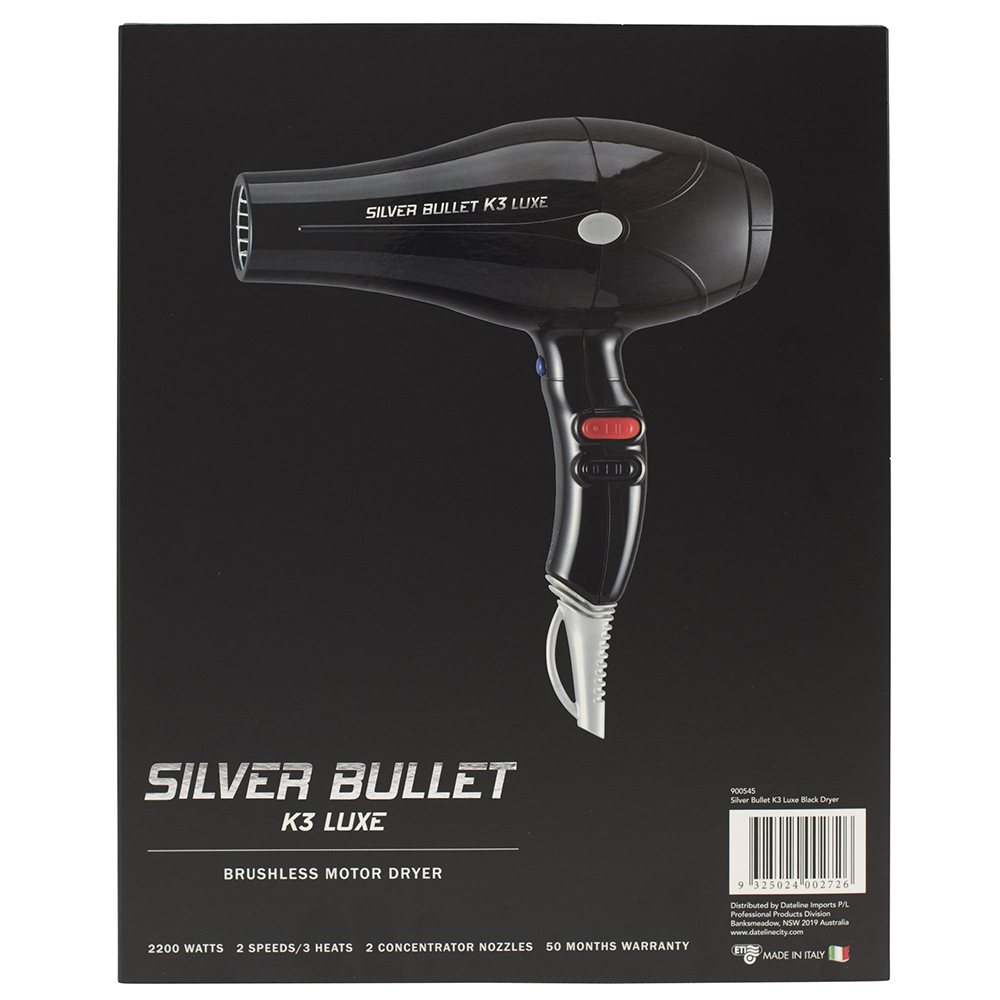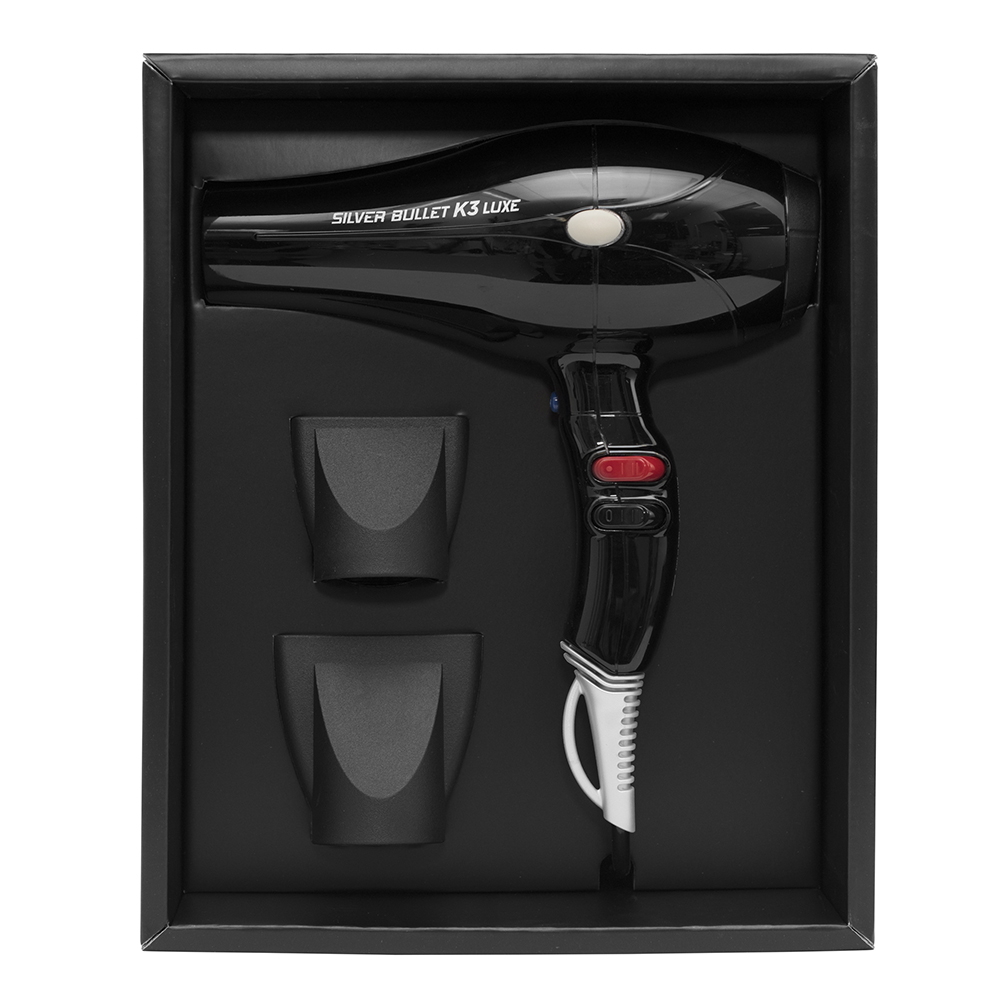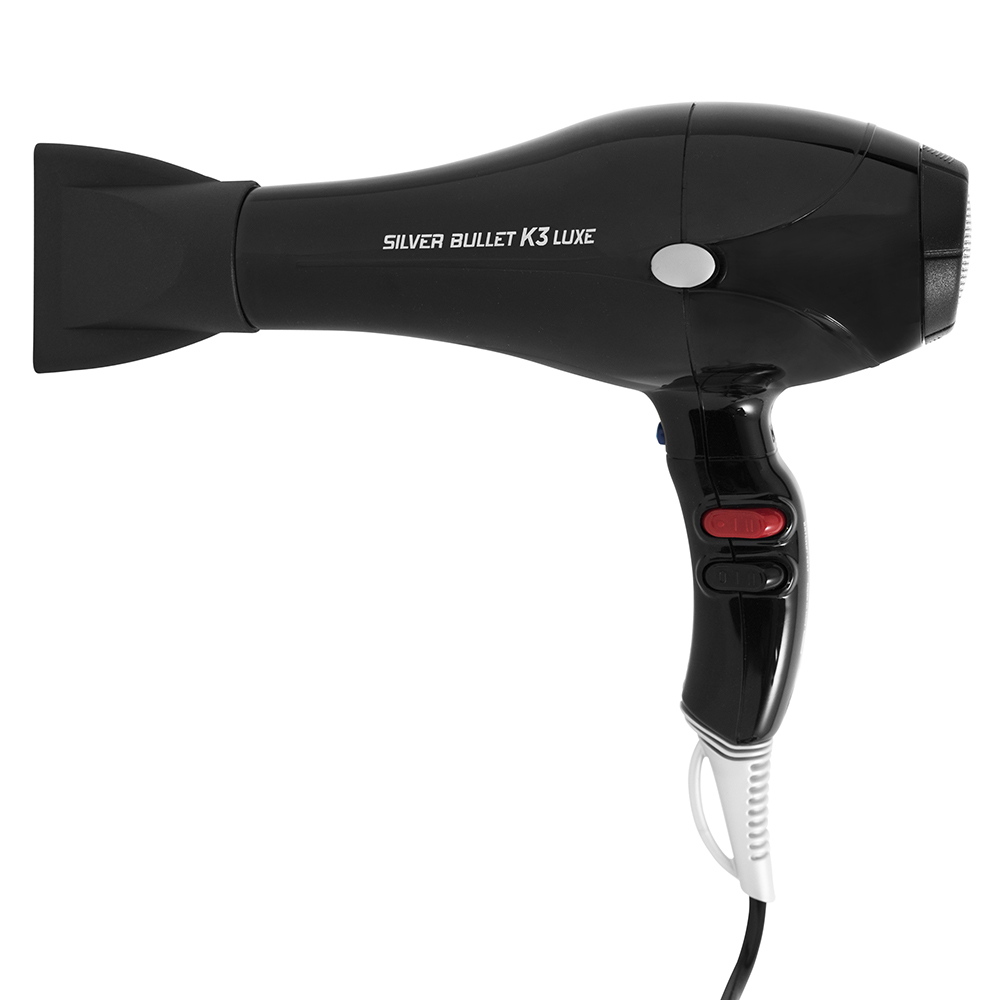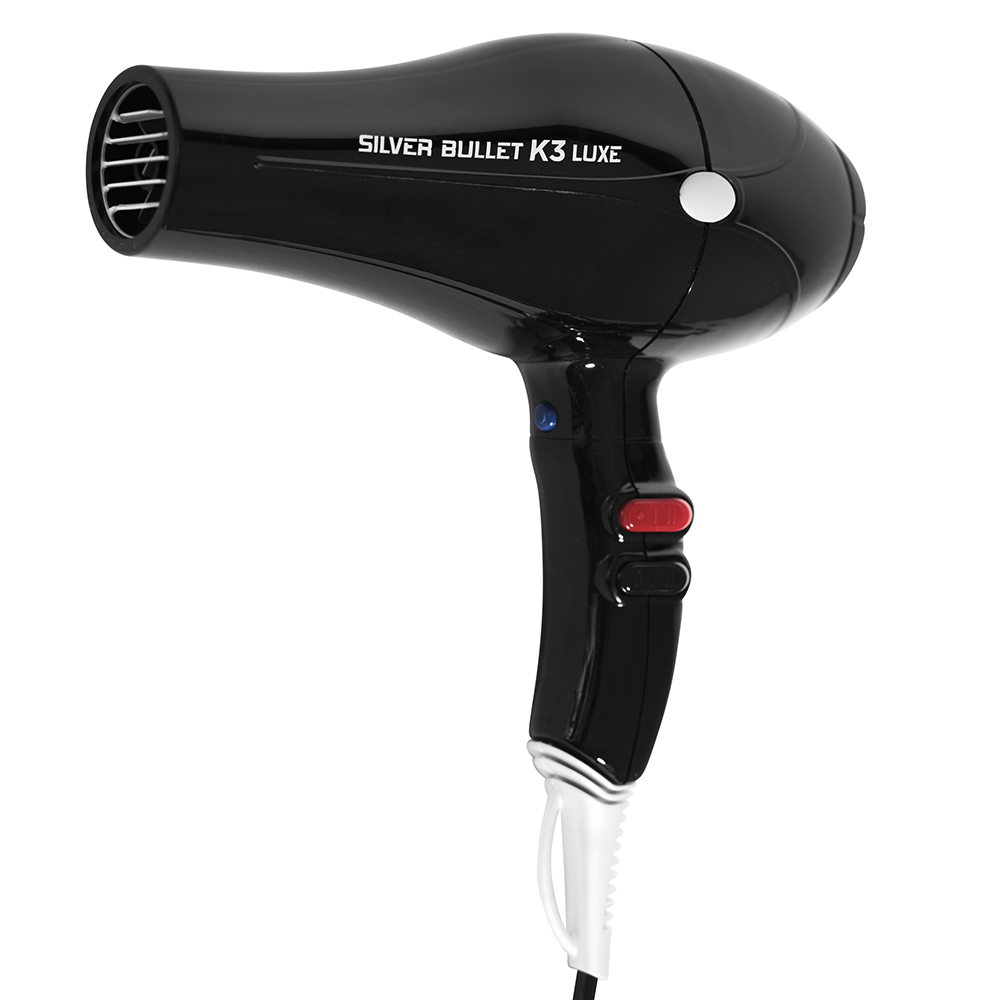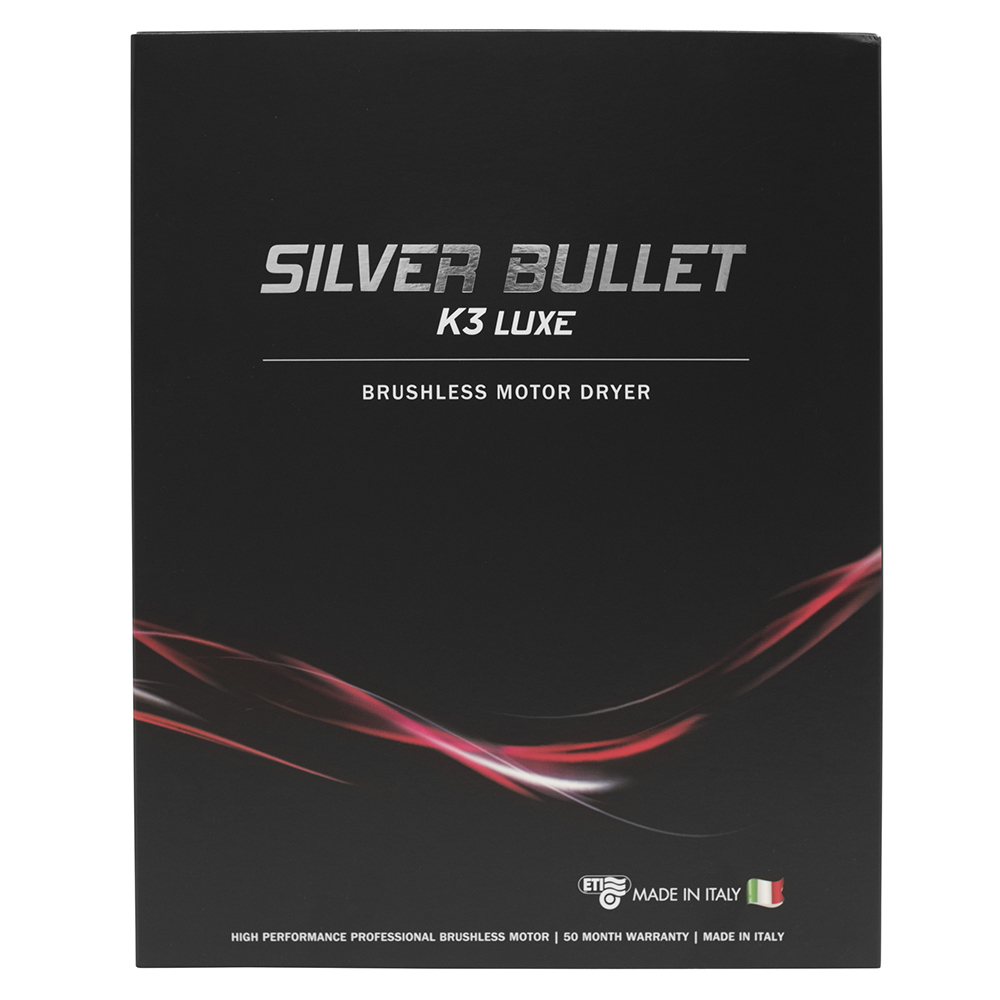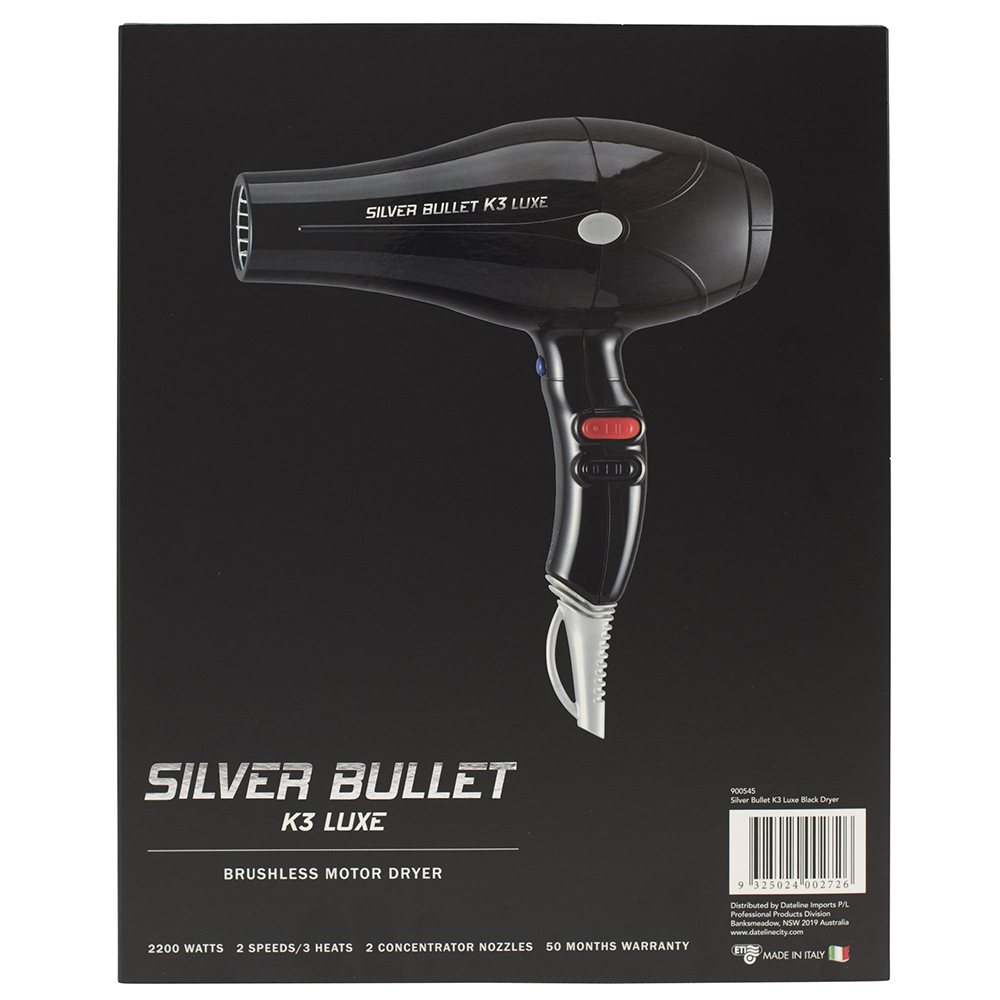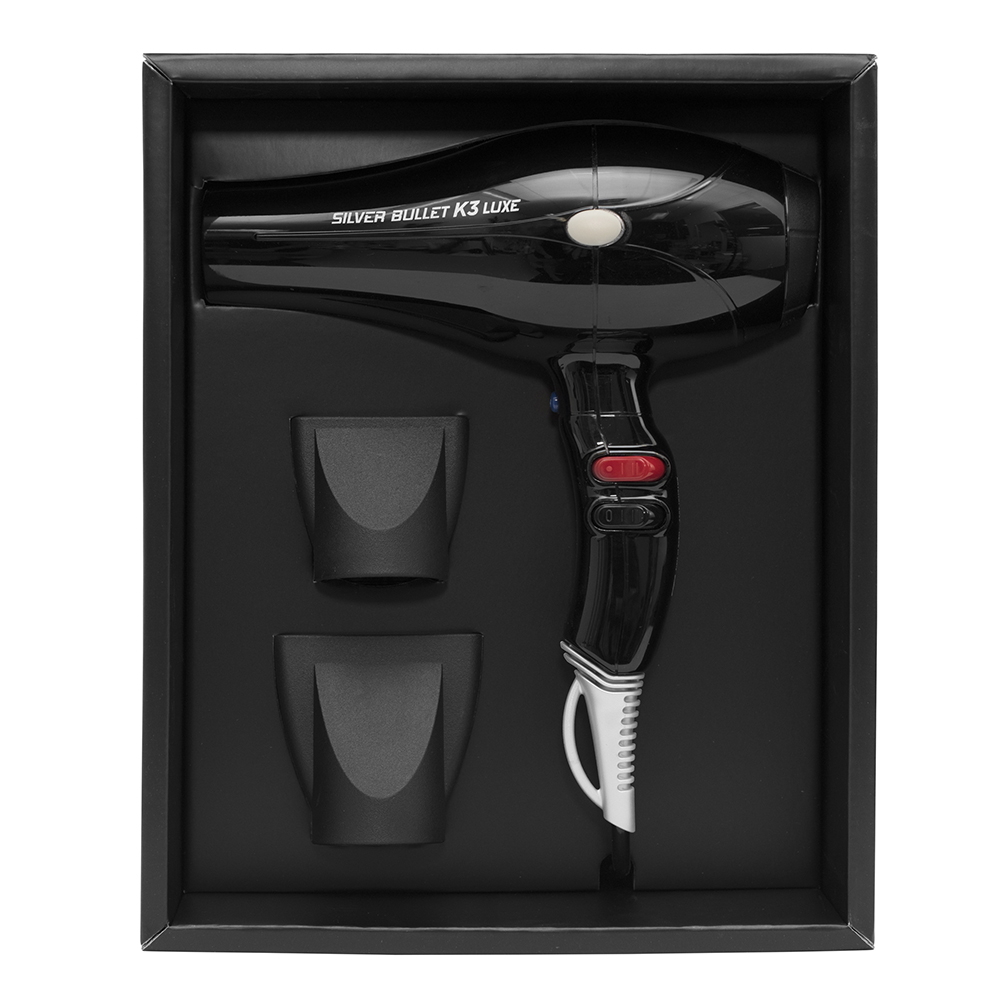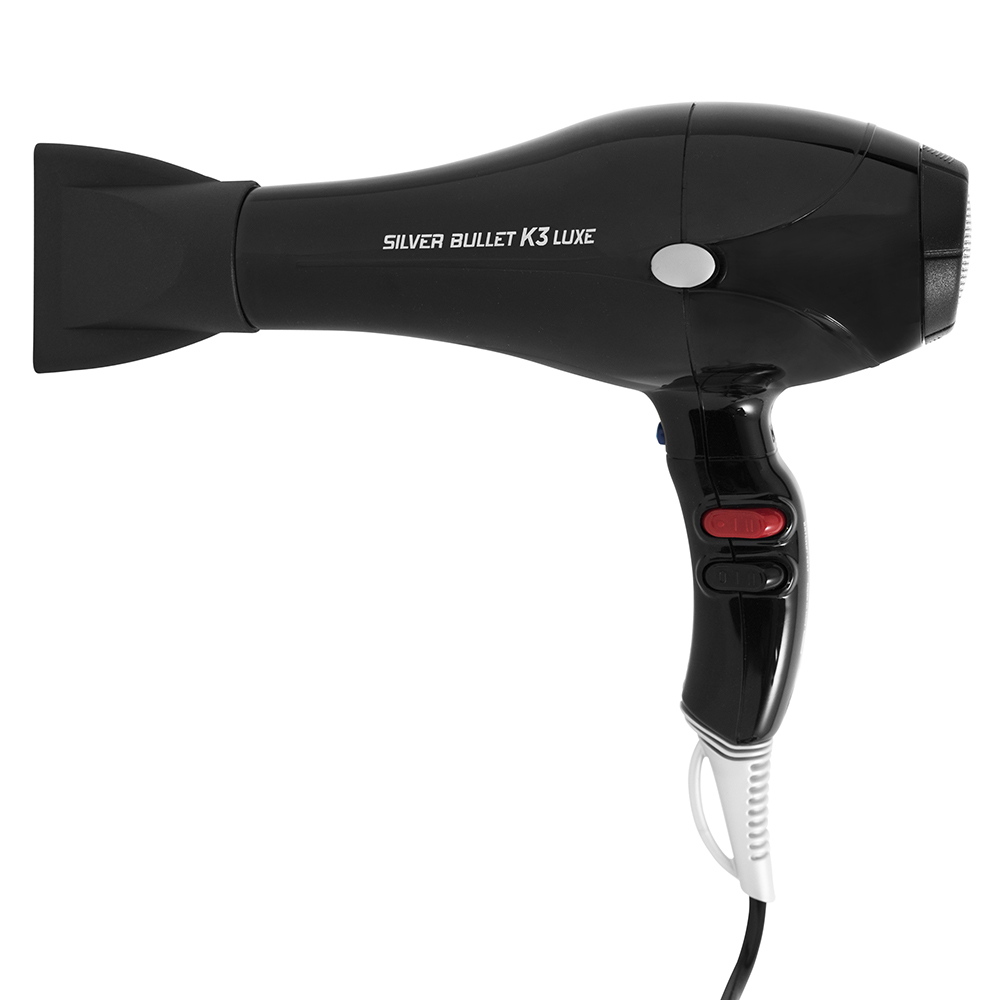 Silver Bullet K3 Luxe Brushless Motor Hair Dryer
The Future is Brushless!
With a whopping 50 month warranty, Silver Bullet K3 Luxe Brushless Motor Hair Dryer is the amazing durability and dependability you crave in a hair dryer. Traditionally, professional hair dryers utilise motors with carbon brushes. With wear and tear, carbon brushes fail over time and, subsequently, so does the motor. That's where the Silver Bullet K3 Luxe saves the day!
The next generation motor features advanced brushless technology to extend the life of your hair dryer like never before. No friction means no energy loss, so all you get is phenomenal airflow, less vibrations, lighter weight and lower noise. The result? High-speed drying with a gorgeously glossy result.
Made in Italy by the experts at ETI
Backed by a massive 50 month warranty
2200 watts of controlled power
Professional quality long-life brushless motor
Quieter compared to a traditional motor
Weighs only 430g
3 heat, 2 speed settings for every hair type
Cold shot button for setting hair
Includes two concentrator nozzles for smoothing hair
For optimal results shampoo, apply conditioner and then rinse hair. Detangle and dry. Dry hair using a radial brush and, if preferred, the concentrator nozzle supplied with the dryer. Dry one section of the hair at a time by winding hair gently around, or partially around the radial brush. Whilst letting the hair glide over the brush, apply air from the dryer at the required temperature. Repeat until hair is dry and desired style is achieved.
50 month manufacturer's warranty
Guaranteed product authenticity
Secure online payments
Free delivery over $75, Australia-wide
Click and Collect option available in Sydney, Brisbane and Perth
Prices always at recommended retail price. We don't inflate our RRPs to make discounts look bigger
Have a question about the Silver Bullet K3 Luxe Brushless Motor Hair Dryer? Contact us directly via 1800 251 215 or visit our Contact or FAQs pages.
#SilverBulletHairDryer Feed