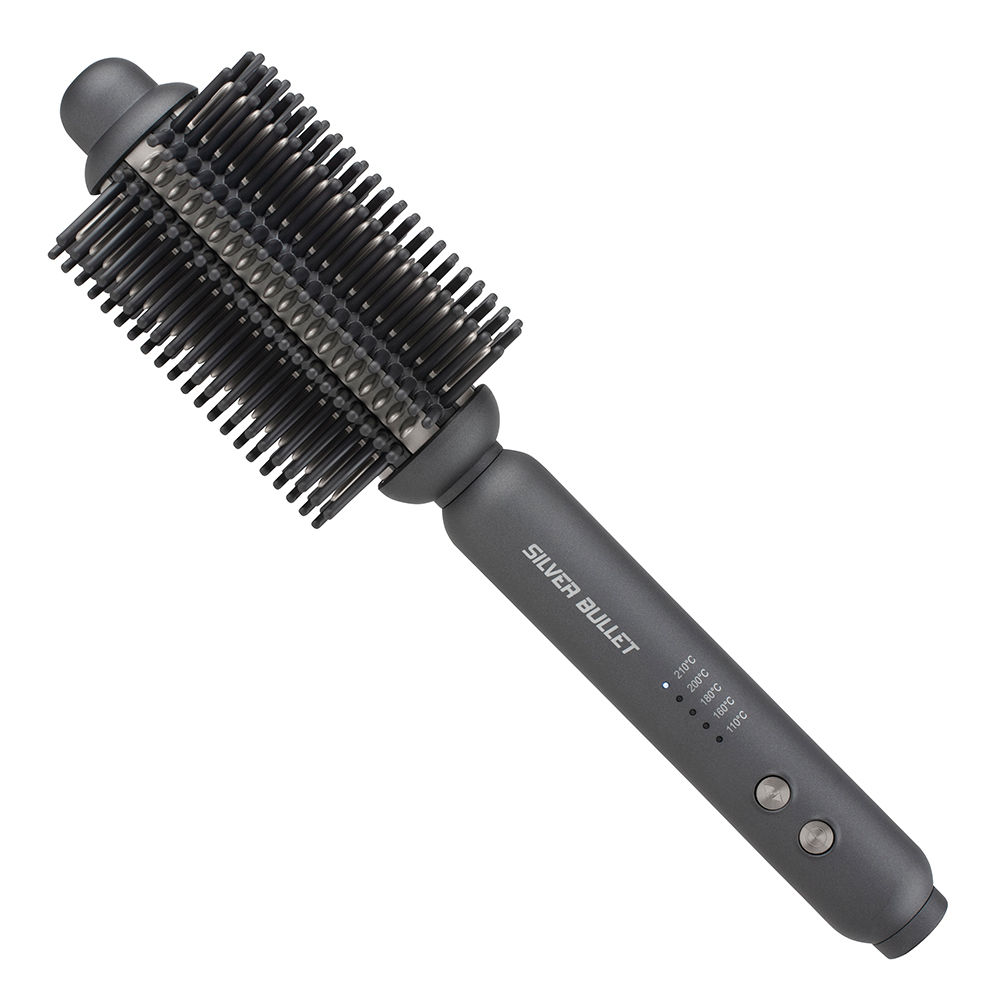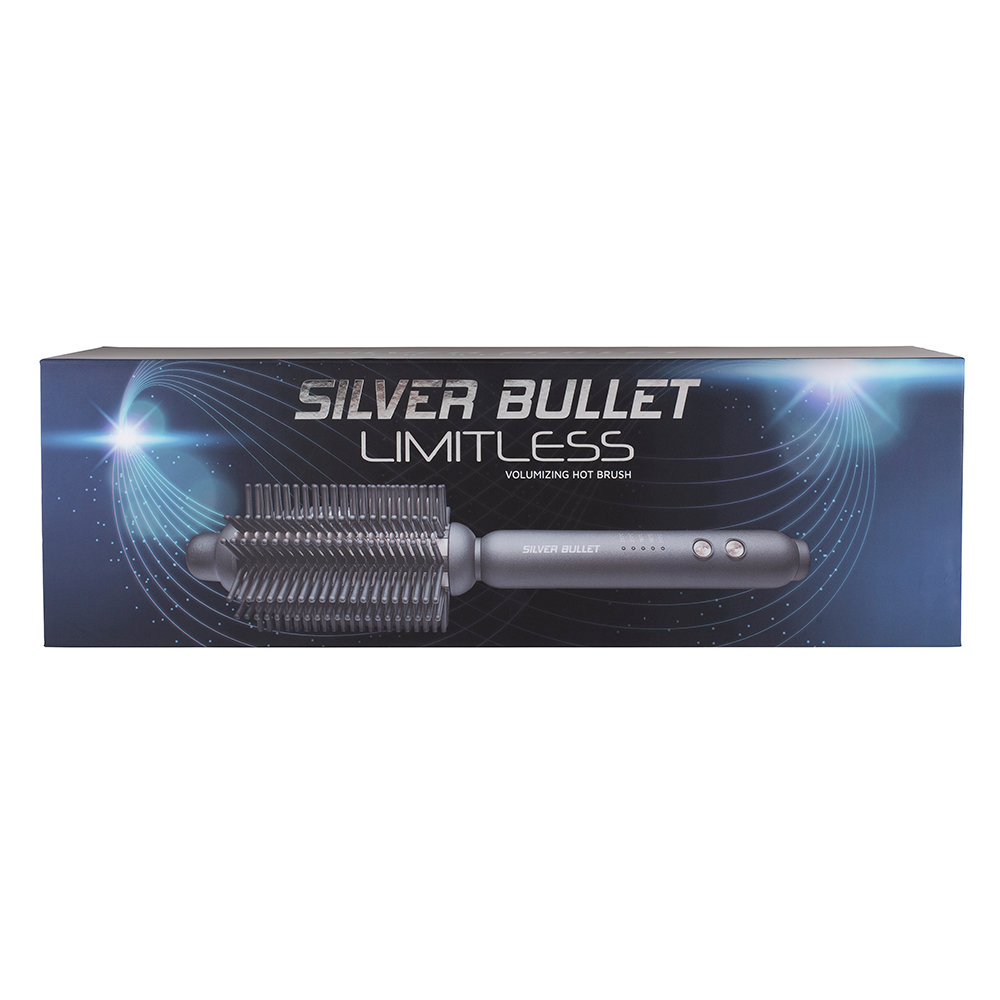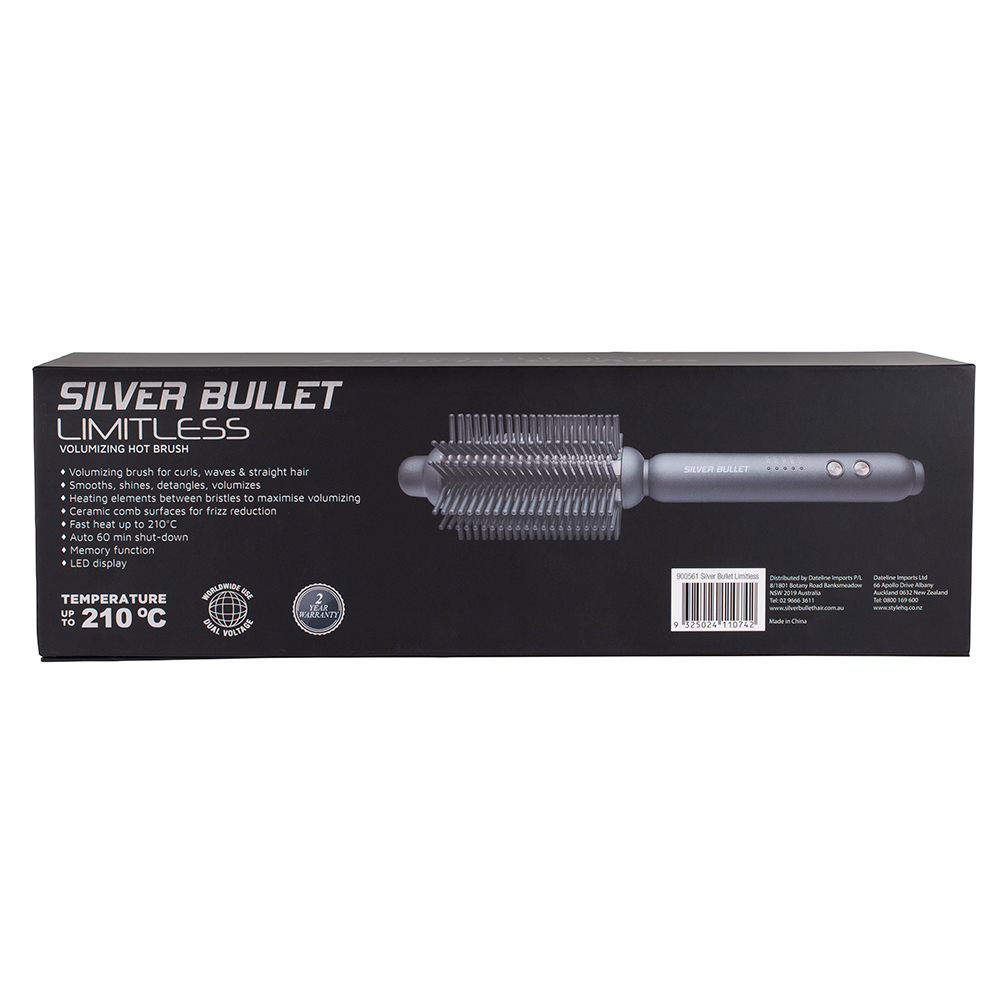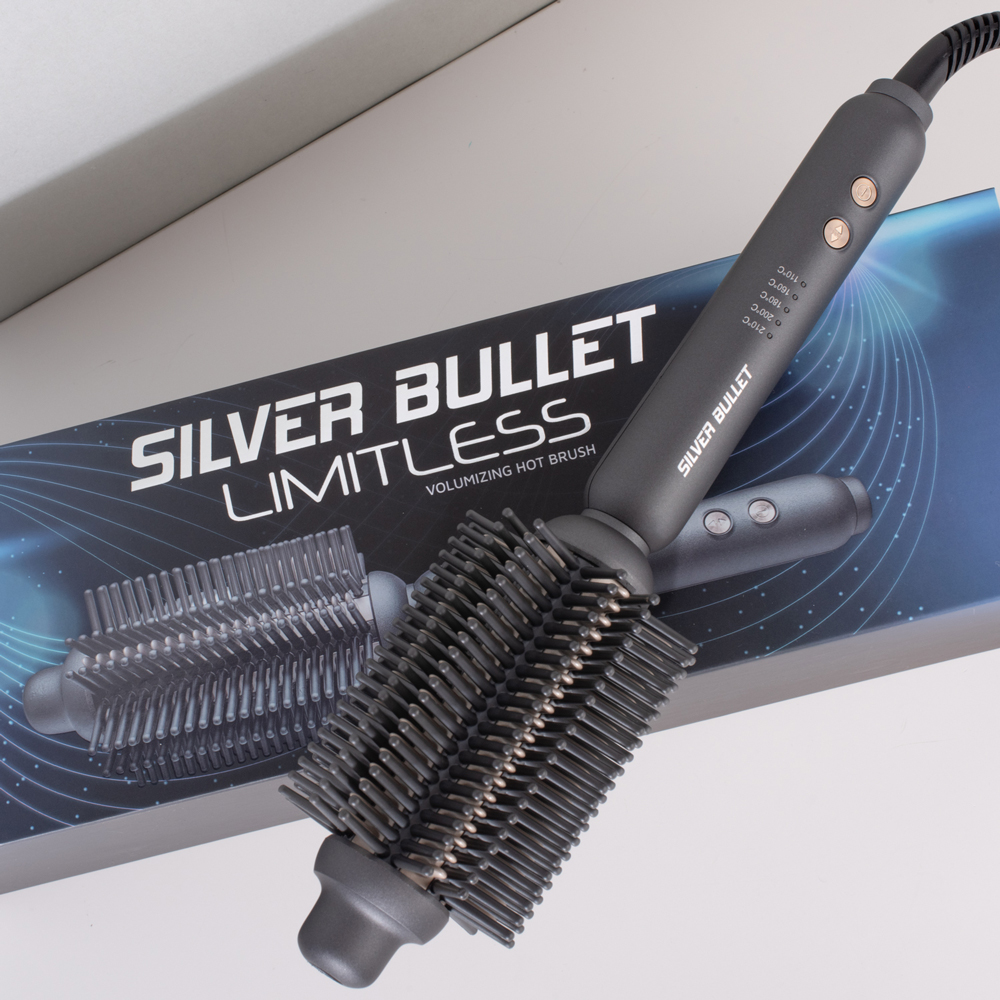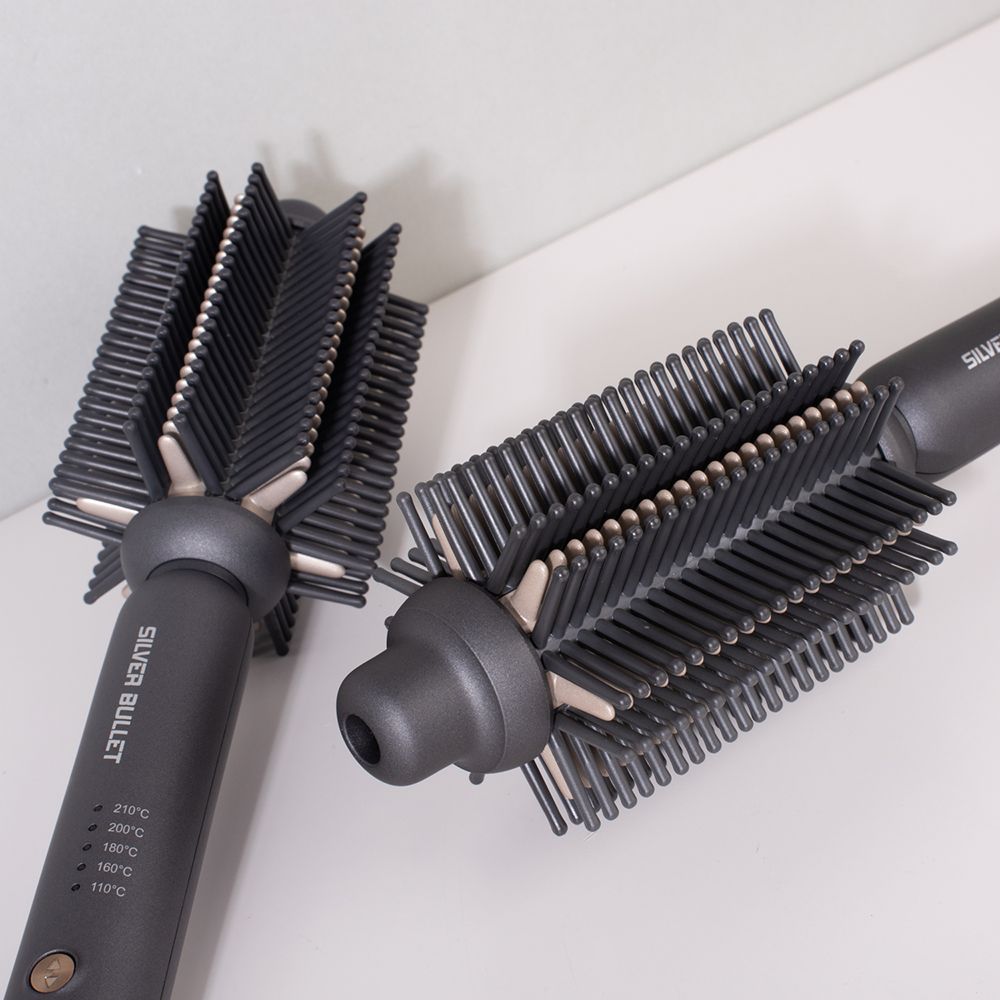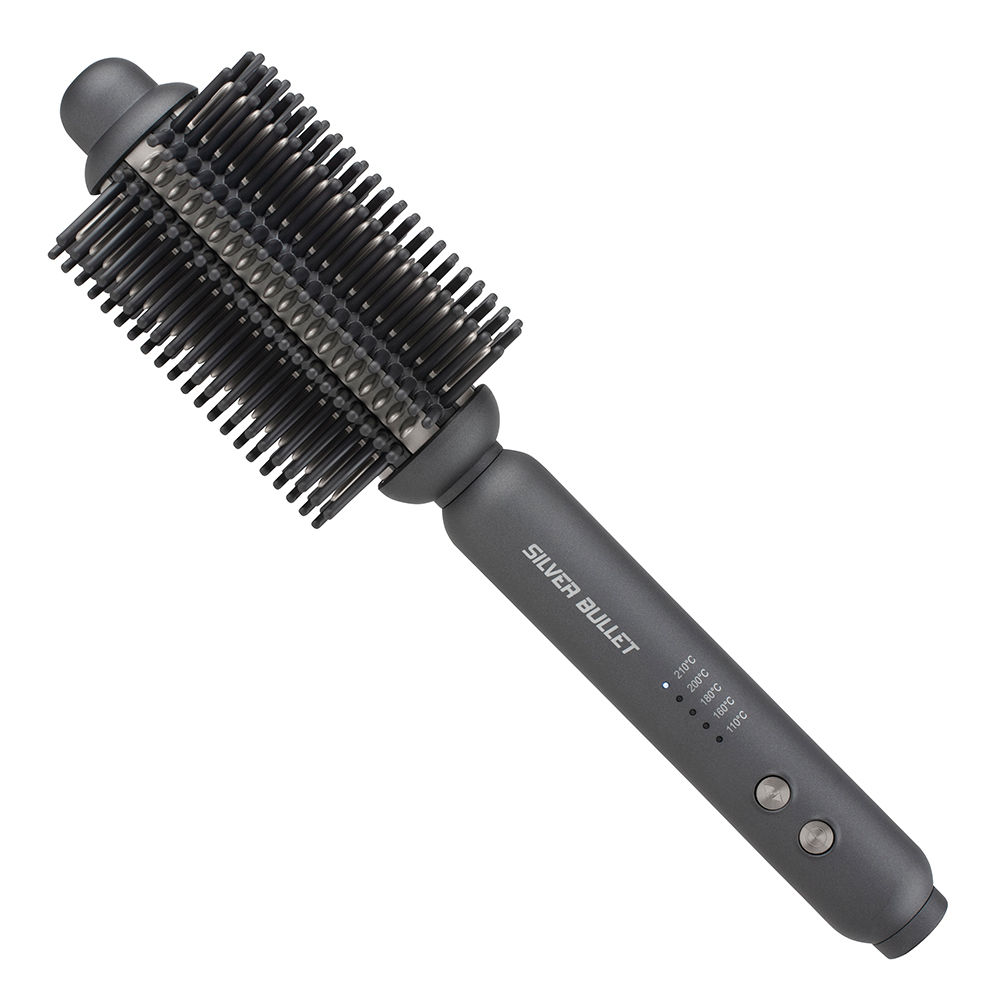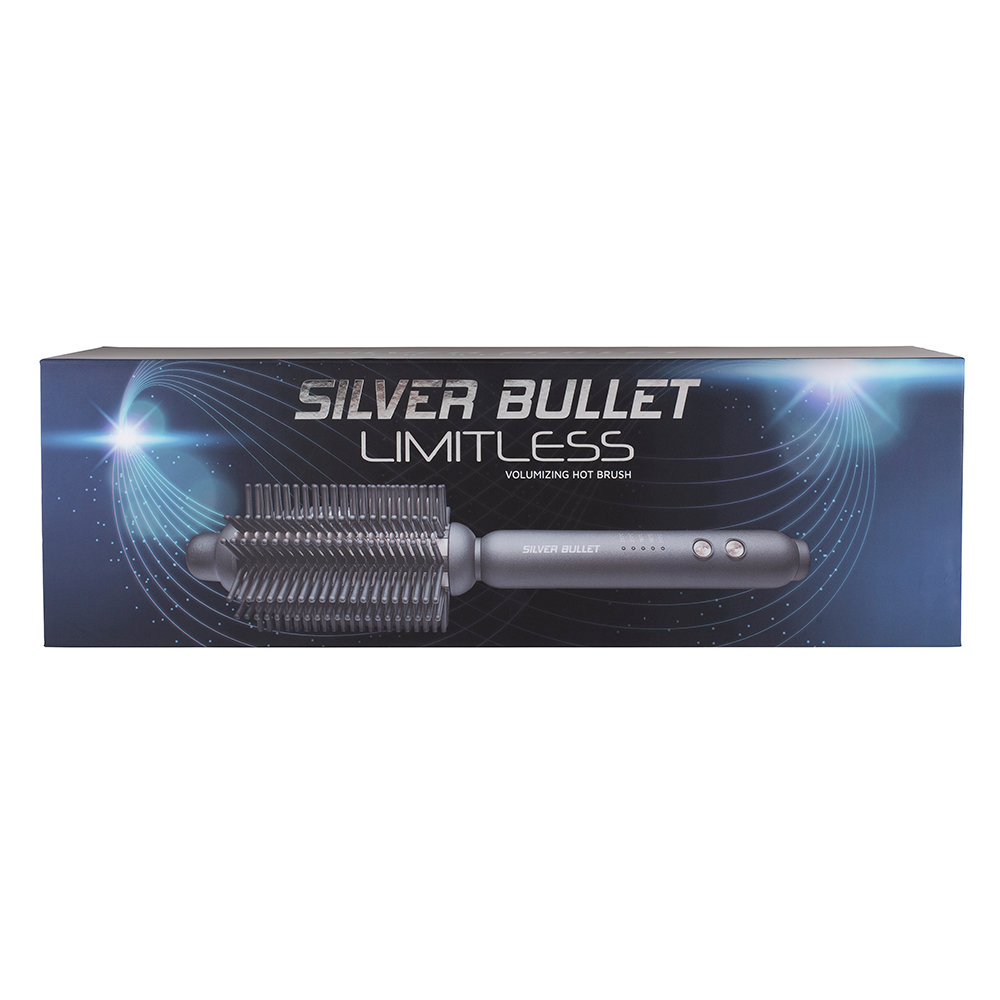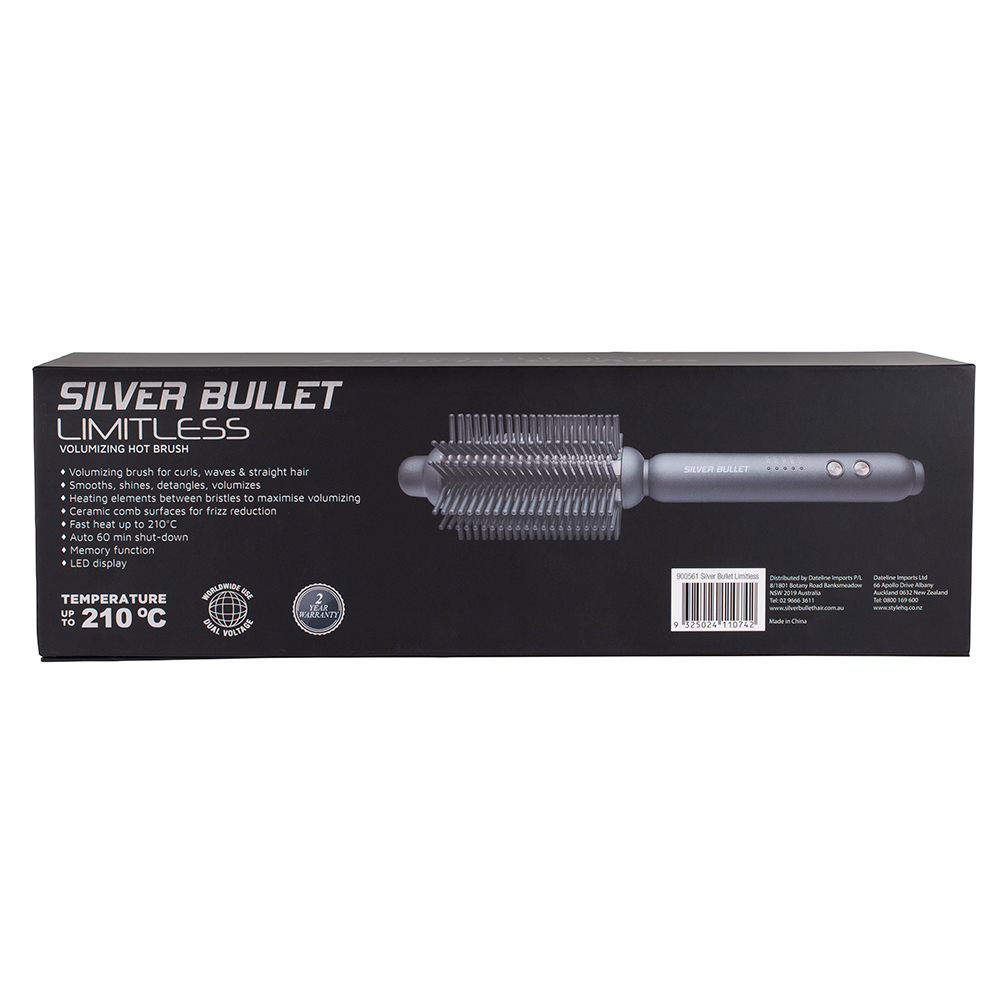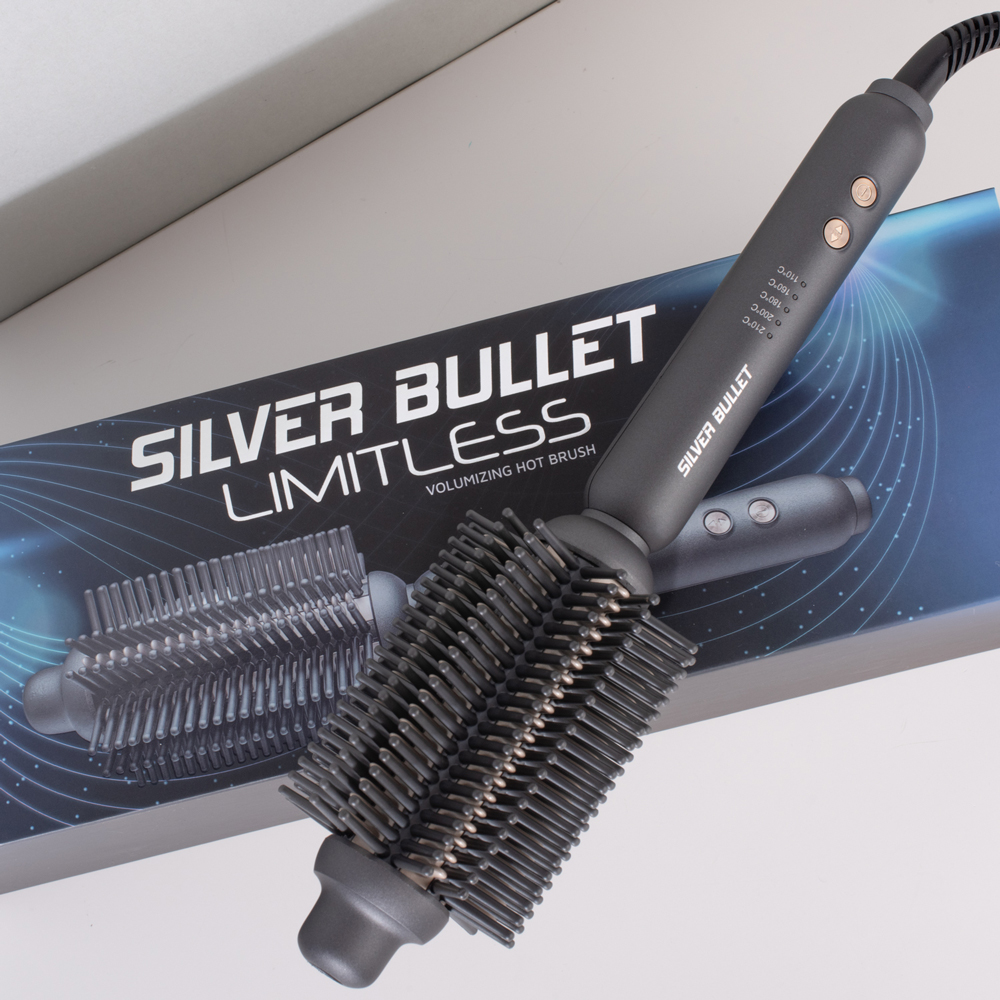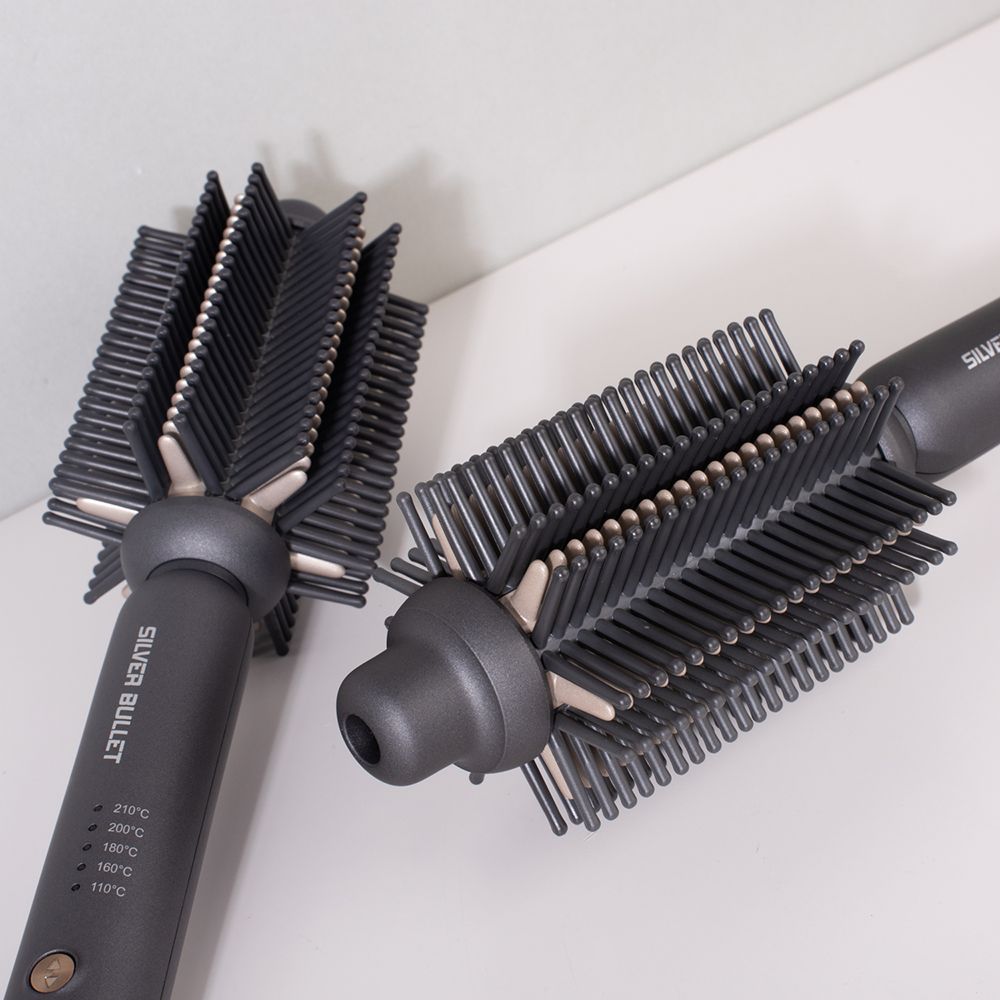 Silver Bullet Limitless Volumising Hot Brush
Frizz-Free Styles
When a glossy, bouncy blow-dry is too time-consuming, reach for the amazingly fast and easy Silver Bullet Limitless Volumising Hot Brush. The humble hot brush gets a makeover with a unique design and incredible results.
It's as simple as brushing your way to ultra-smooth, volumised styles with added movement. Silver Bullet Limitless Volumising Hot Brush is designed with a rounded barrel and nylon bristles with increased resistance. The result? Superior grip and tension allows the hot brush to get far closer to the roots for an ultra-smooth finish, free from frizz. This is the ideal hot brush for curly, wavy and textured hair types prone to frizz. Designed for use on dry hair. Limitless frizz-free styles in mere moments!
Create curls, waves and straight hair with this volumising hot brush
Ultra-smooth finish with volume and added movement
Heating elements between bristles maximises volume
Ceramic comb surfaces for reduced frizz
Nylon bristles for superior grip and tension
Designed for use on dry hair
Ideal for use on curly, wavy and textured hair prone to frizz
Fast heat-up to 210°C
5 temperature settings for all hair types: 110°C, 160°C, 180°C, 200°C, 210°C
Auto 60 min shutdown
Memory function
LED display
Worldwide dual voltage
2 year warranty
For use on freshly washed hair, roughly dry hair first with a hair dryer.
Also great for refreshing and smoothing second and third day hair.
Plug appliance into a power outlet.
Press ON/OFF button (lower button) to turn on.
Press temperature button (upper button) to select preferred temperature of 110°C, 160°C, 180°C, 200°C or 210°C
Take small sections, wrap slightly to create tension and glide hair through brush.
The brush can be used on straight or curly hair.
When finished, hold down the ON/OFF button to turn it OFF and unplug from the power outlet.
Allow the brush to completely cool down before storing in a safe, dry location.
2-year manufacturer's warranty
Guaranteed product authenticity
Secure online payments
Free delivery over $75, Australia-wide
Click and Collect option available in Sydney and Perth
Prices always at recommended retail price. We don't inflate our RRPs to make discounts look bigger
Have a question about the Silver Bullet Limitless Volumising Hot Brush? Contact us directly via 1800 251 215 or visit our Contact or FAQs pages.
#SilverBulletHotBrush Feed