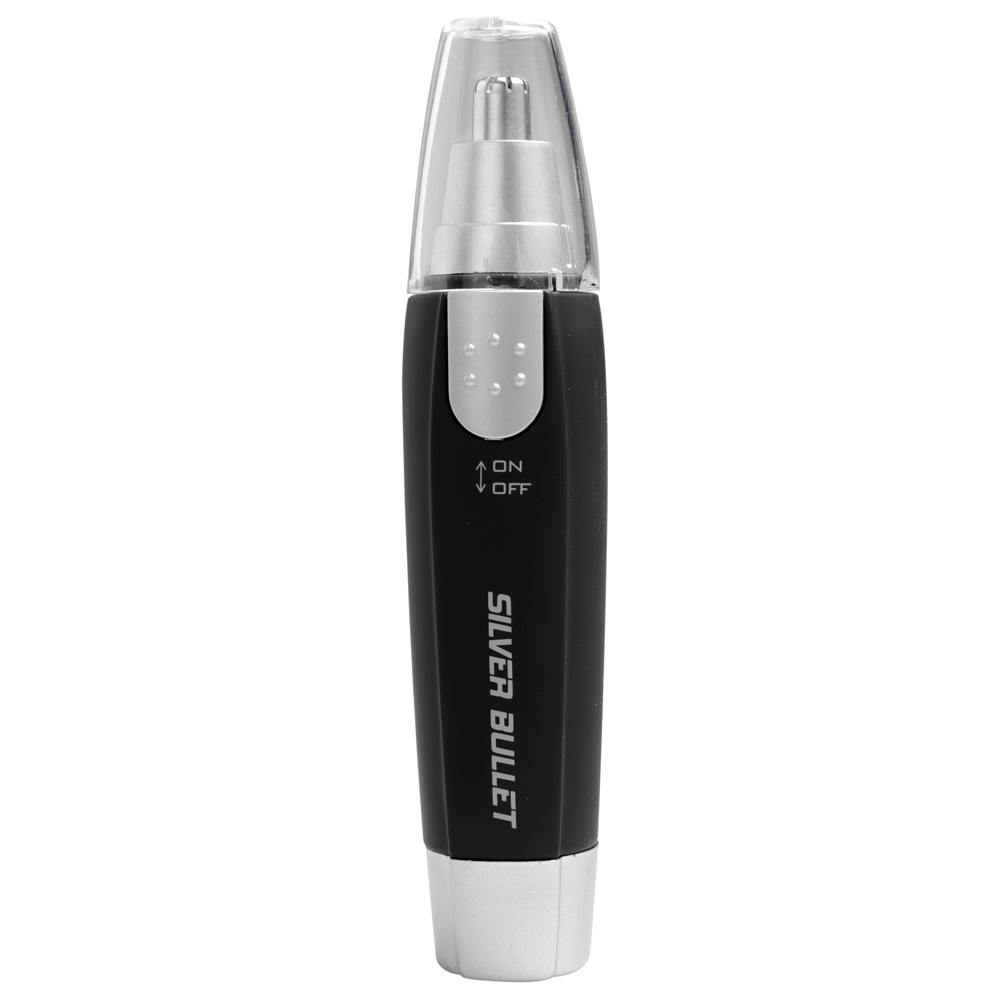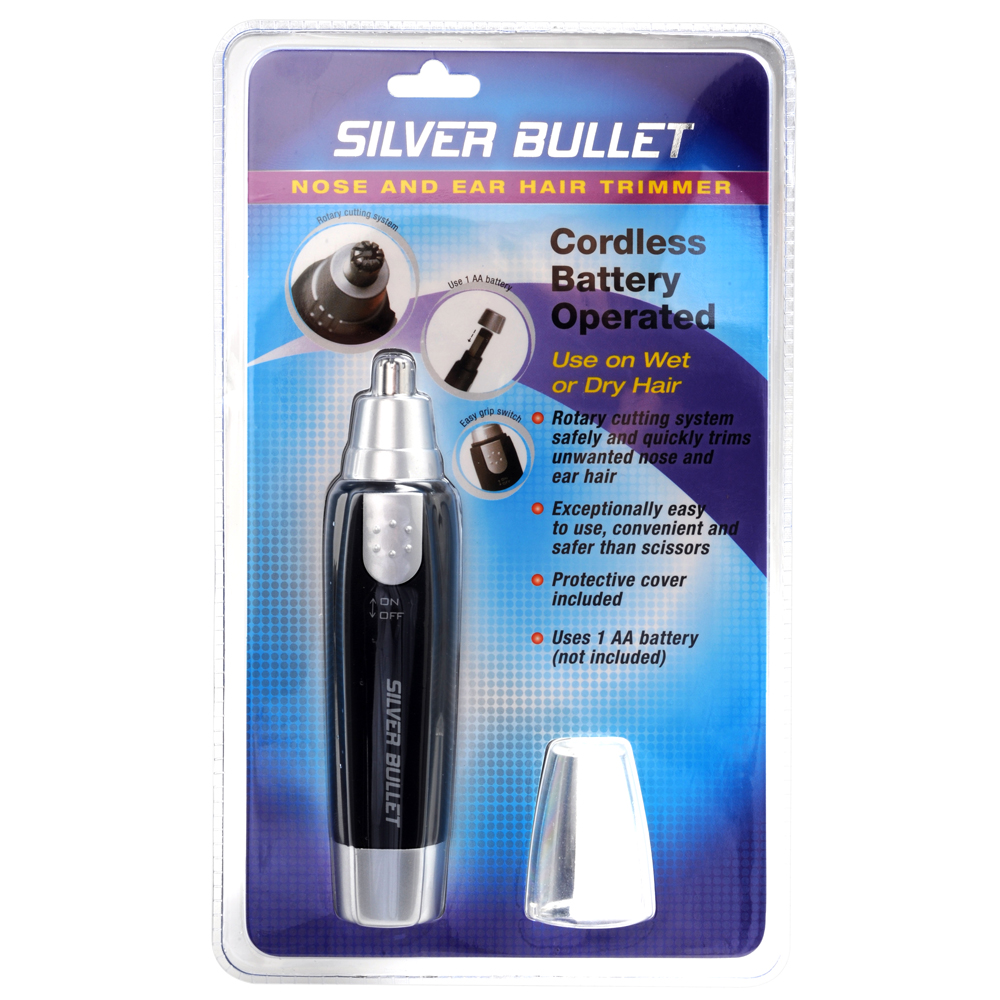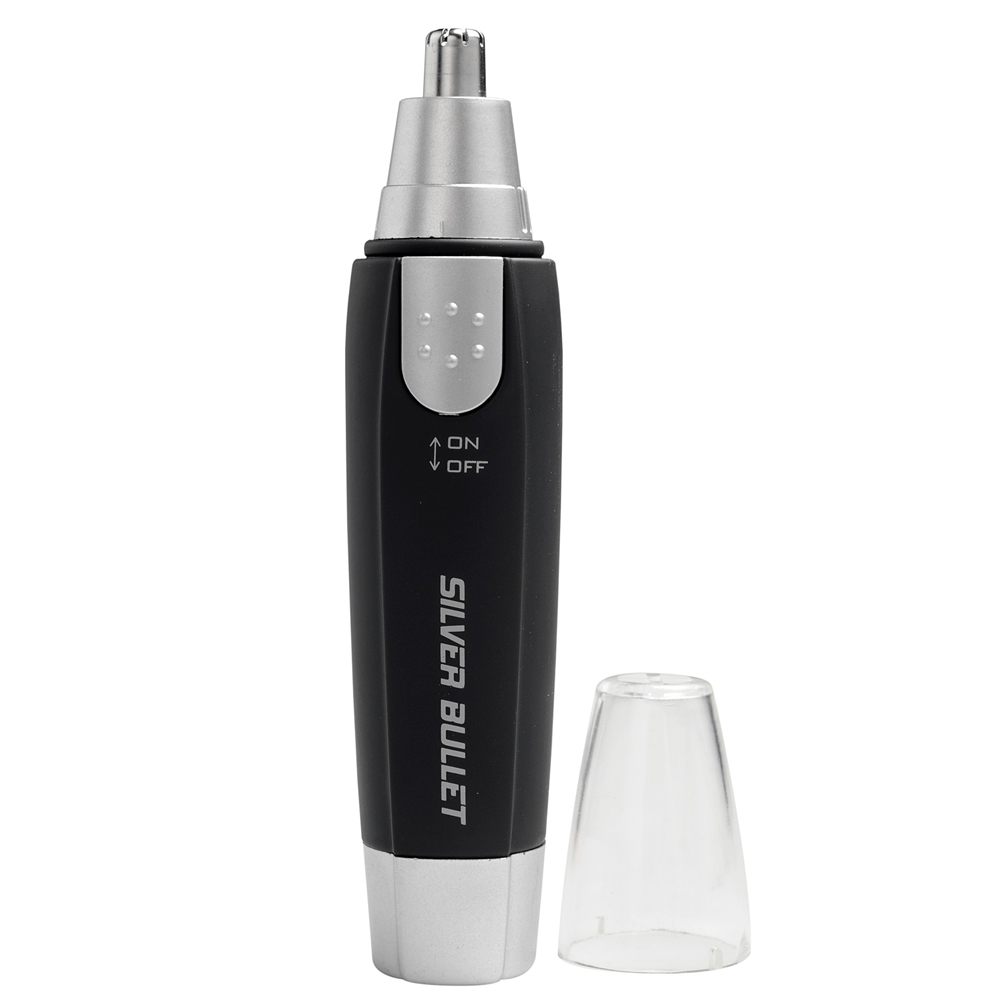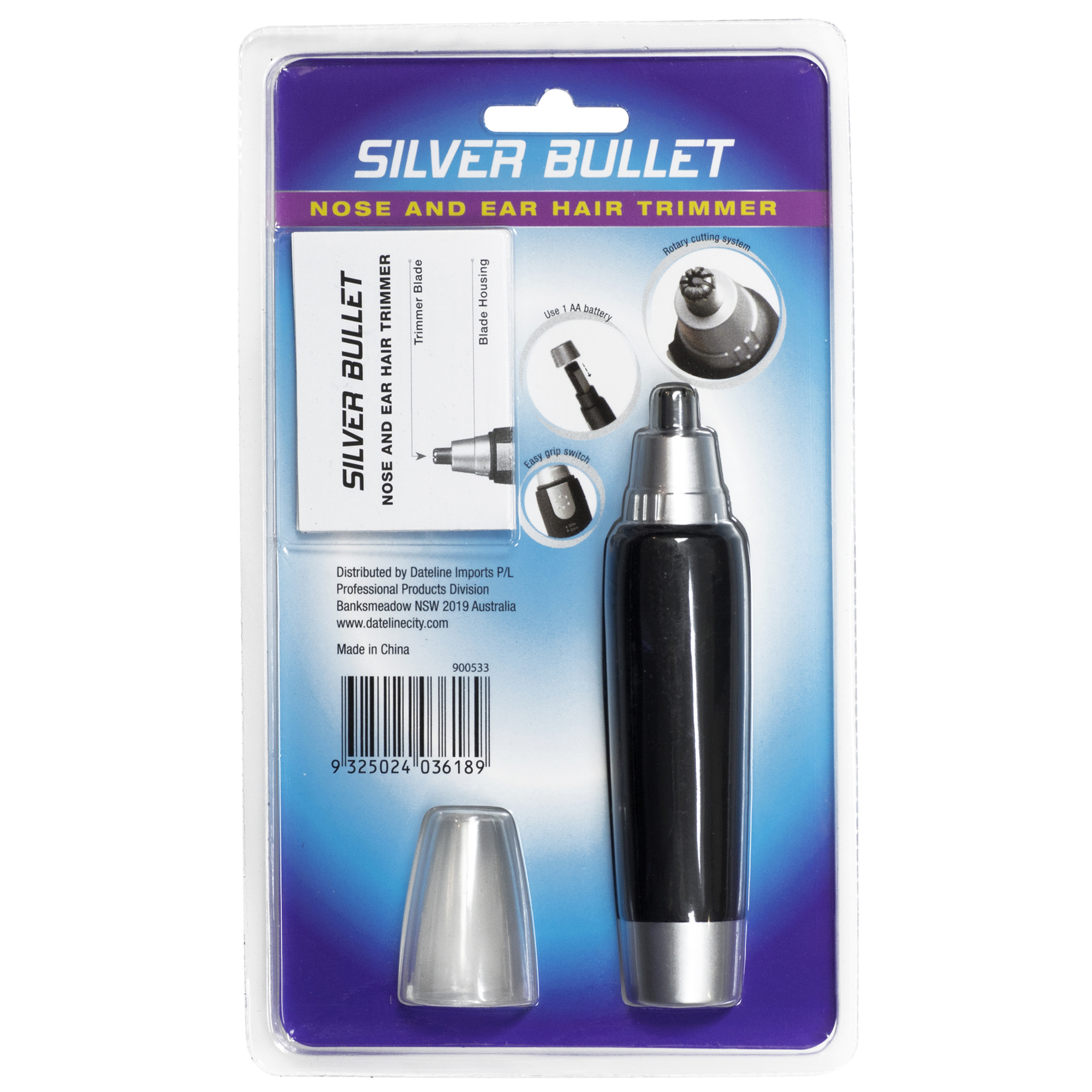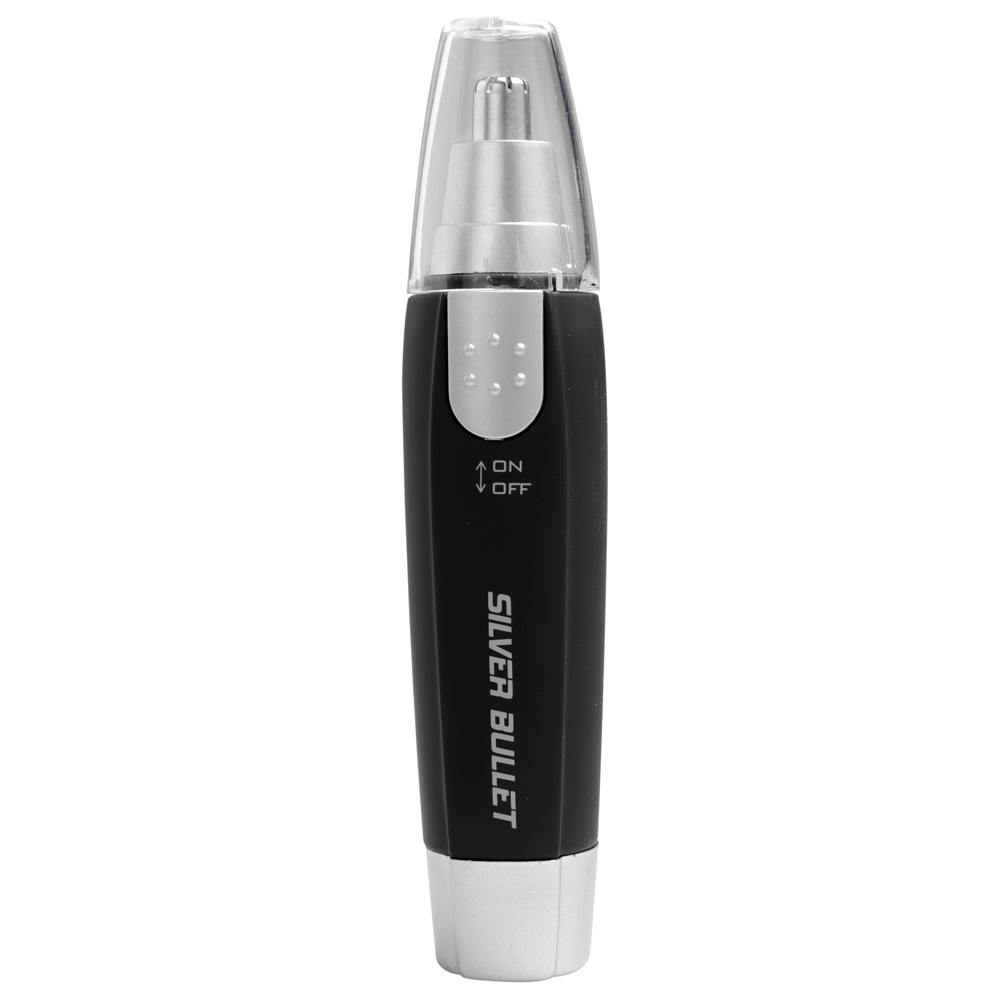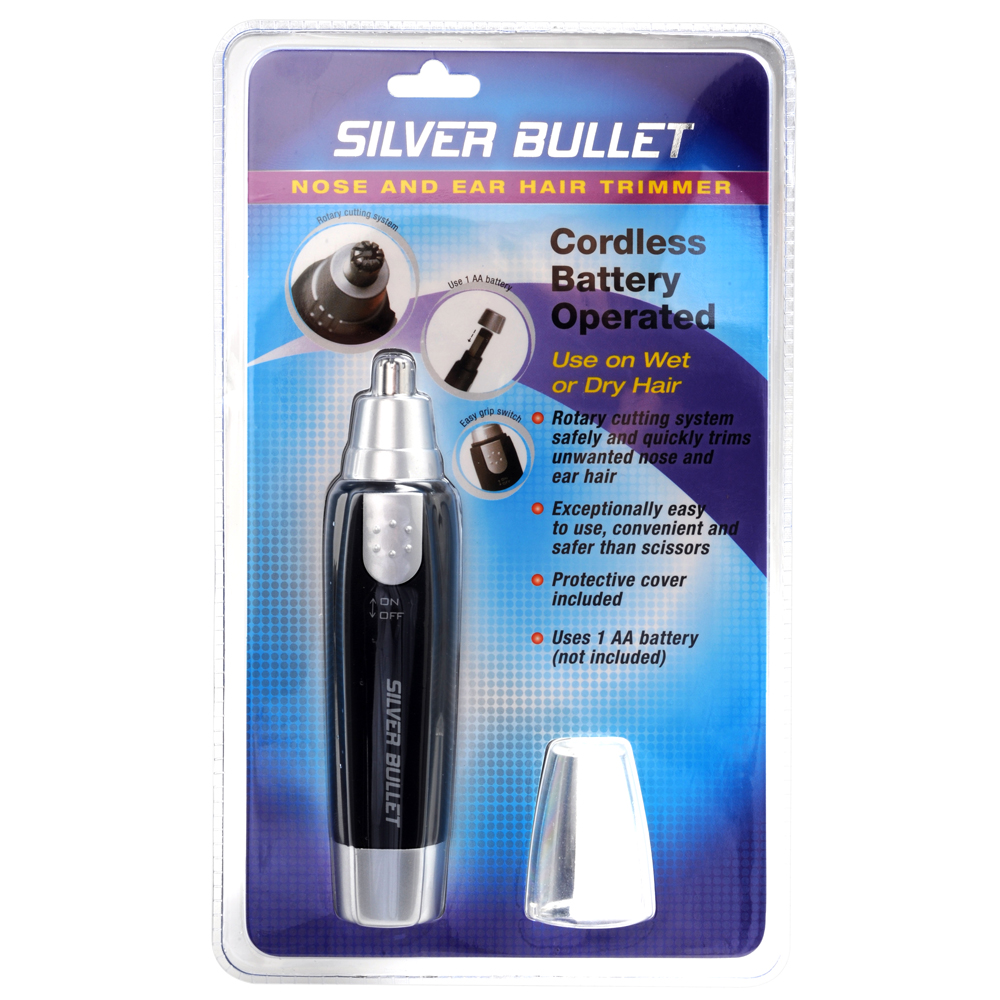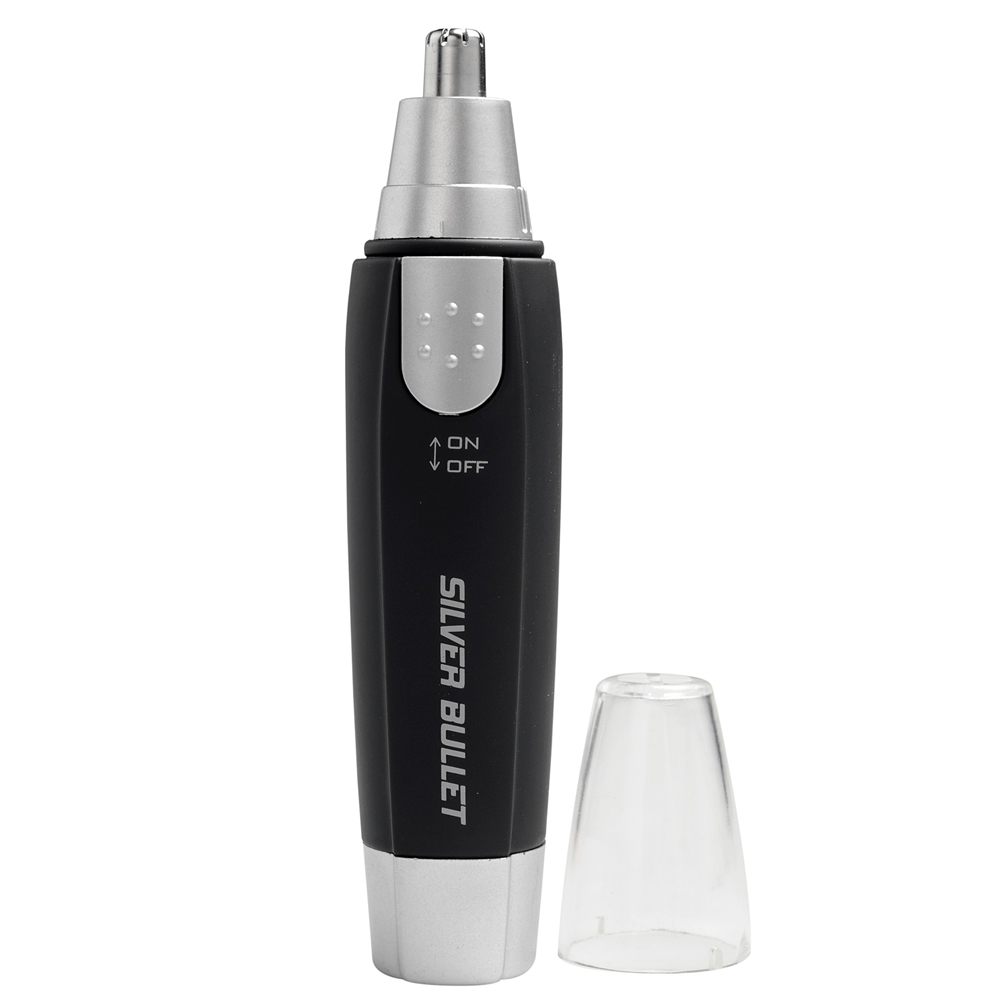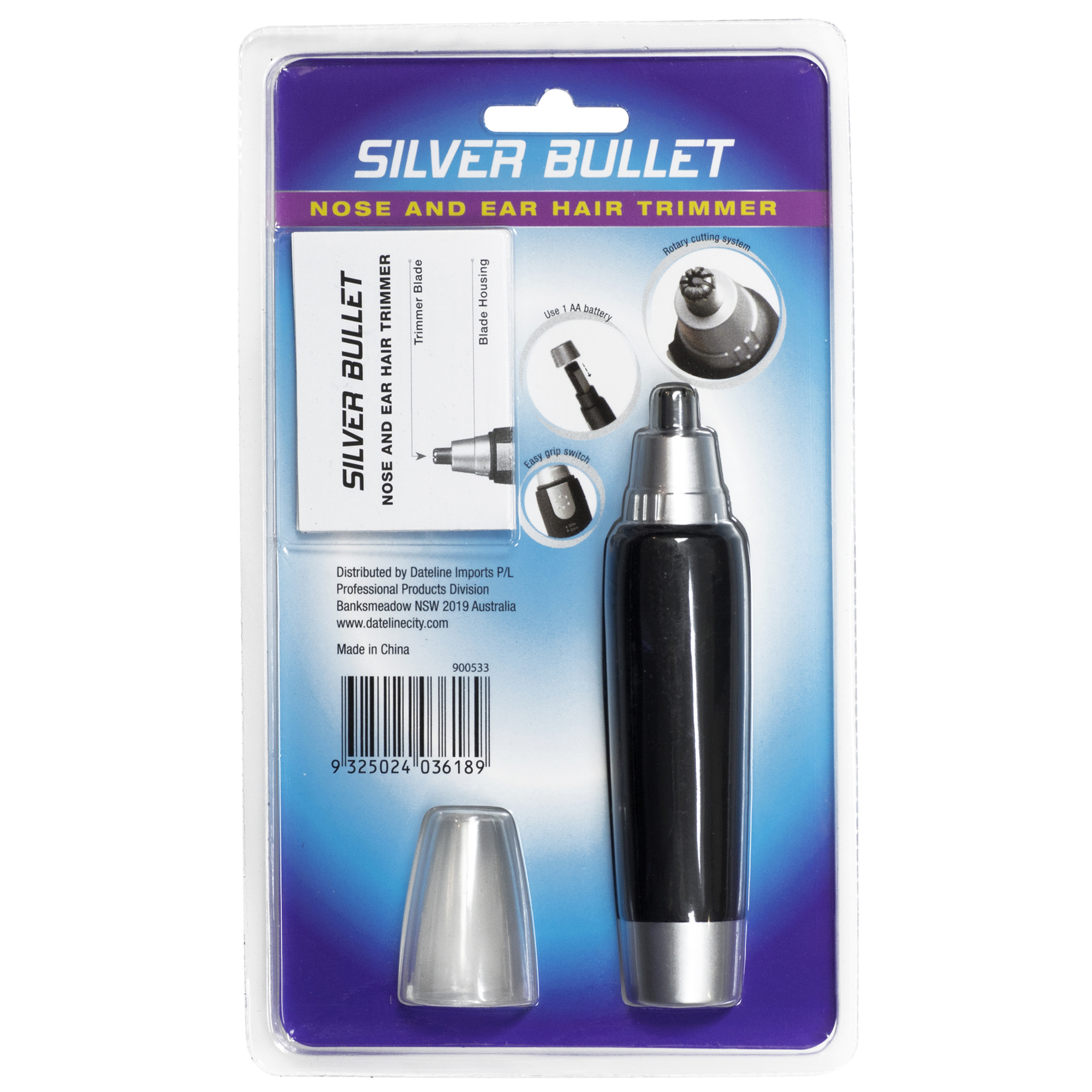 Silver Bullet Nose and Ear Trimmer
Safely Trims Unwanted Hair
For a quick and safe personal grooming experience when trimming ear and nose hair. The Silver Bullet Nose and Ear Trimmer uses a rotary cutting system which quickly and effectively trims hair. Exceptionally easy to handle due to the sleek design plus it's more convenient and safer than using scissors or tweezers.
Cordless, battery operated trimmer
Operates on 1 'AA' battery (not included)
Circular cutting blades trims hair close and is safer than scissors
Protective cap keeps blades safe for travel and storage
Easy grip switch
Sleek design
IMPORTANT: Always oil the blades before using to optimise performance.
Turn the trimmer on and carefully insert the tip into your nostril or ear hole to trim the nose or ear hairs. Clean the trimmer after each use.
1 year manufacturer's warranty
Guaranteed product authenticity
Secure online payments
Free delivery over $99, Australia-wide
Click and Collect option available in Sydney and Perth
Prices always at recommended retail price. We don't inflate our RRPs to make discounts look bigger
Have a question about the Silver Bullet Nose and Ear Trimmer? Contact us directly via 1800 251 215 or visit our Contact or FAQs pages.
#SilverBulletTrimmer Feed